Featured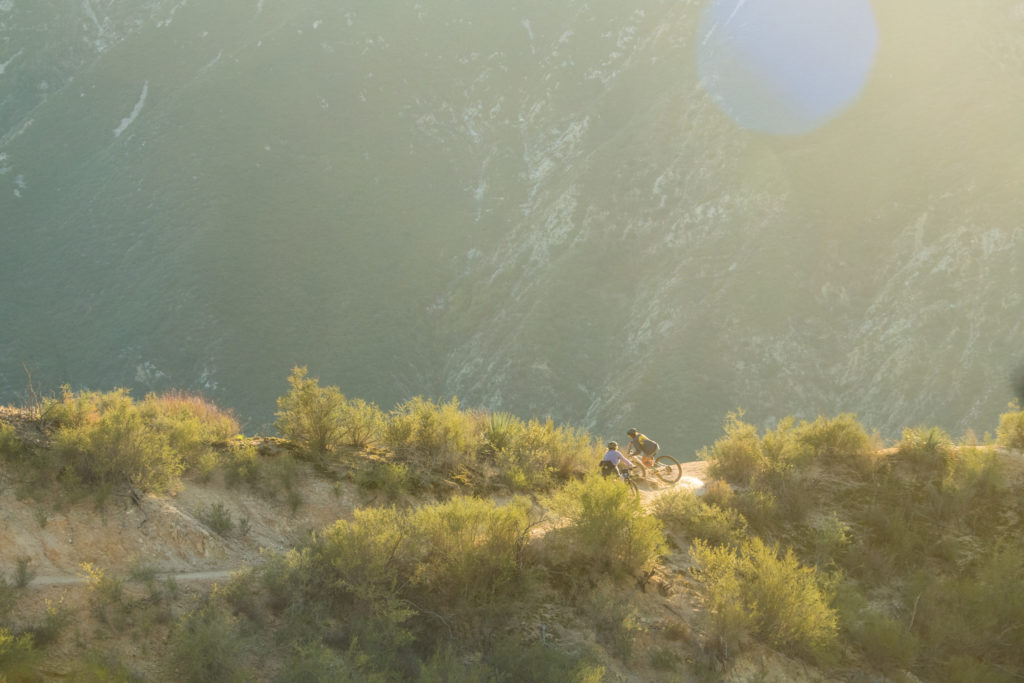 Looking Back at 2022
2022 was a special year for Lowelifes. We worked year-round on Angeles National Forest trails, finished our inaugural project on the Condor Peak Trail, and dove deep into a growing list of trail restorations within the Bobcat Fire burn zone.
2022 has been a mix of emotions for us as well: the overwhelming feeling of satisfaction riding Condor Peak Trail end to end, and seeing the unanimous stoke on the faces of first-timers as they experience it for themselves… The sadness at seeing the destruction of the 2020 Bobcat Fire up close… And feeling buried by the insurmountable amount of work to rebuild a more resilient trail system. As the unique challenges in post-fire trail restoration have presented themself, the crew continues to step up and overcome them.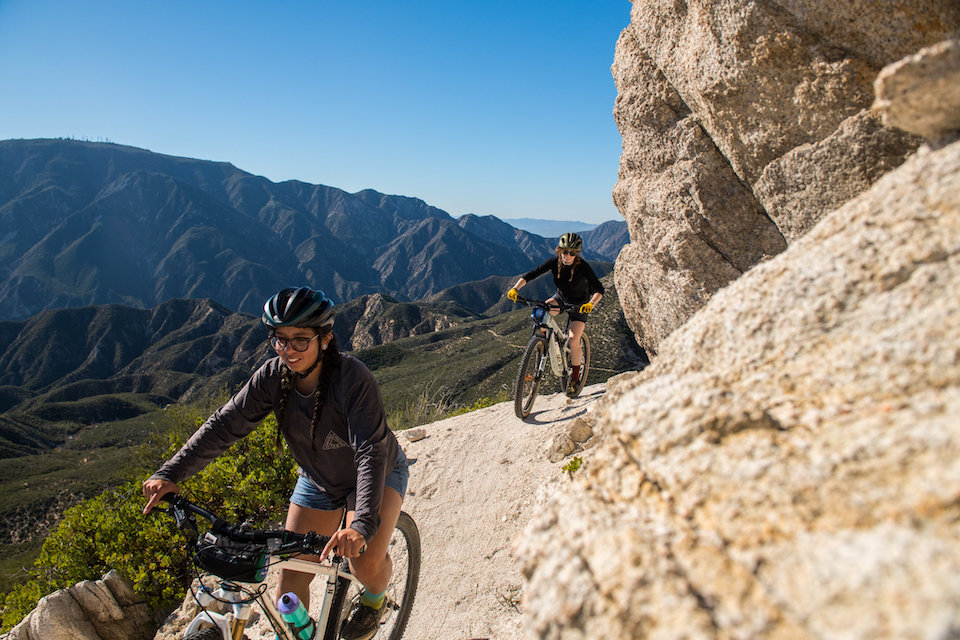 After the crew successfully completed the Condor Peak Trail Restoration project, it gave us the confidence we needed to overcome the challenging conditions in the Bobcat Fire burn zone. Mother Nature has humbled us in the process, but we adapt to the challenges she throws at us. We have shown that we can take on the most complex projects the San Gabriel Mountains can throw at us. What a neat crew of folks that have come together to serve our public lands for the enjoyment of all! We look forward to meeting future stewards to join the ranks at Lowelifes. We provide the knowledge you seek, have the quality tools you'll need, and will feed you lots of tacos… come join the fun!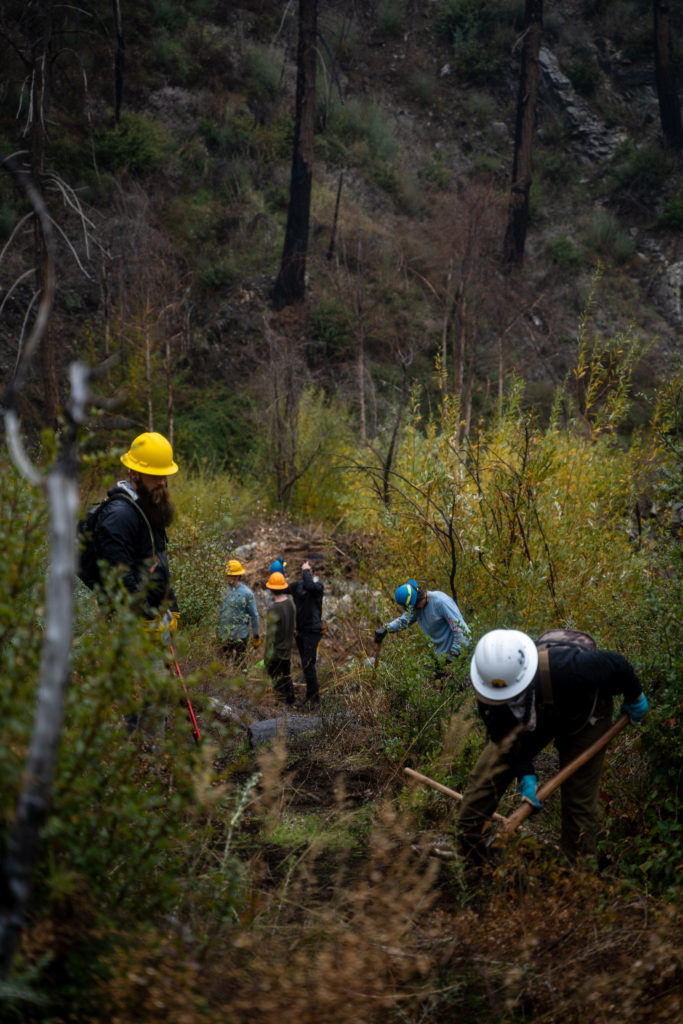 Thank you to the local community for continuing to support us and validate our mission. Whether it's purchasing some of our merchandise, buying a membership, or hosting a fundraiser event, we are forever grateful for your support. Sean Talkington of The Cub House / Team Dream's wild LA Invitational brought people from all over for a supported ride in the Angeles National Forest. It was a huge success and wrapped up with a killer car show the next day at his bike shop in San Marino.
In February 2022, LA Tourist Race hosted the first bike race to feature Condor Peak Trail. Although many of the gravel bike aficionados were a little under-gunned on Condor, they were all stoked, especially the few who hauled a mountain bike along for the notorious LA Tourist suffer fest.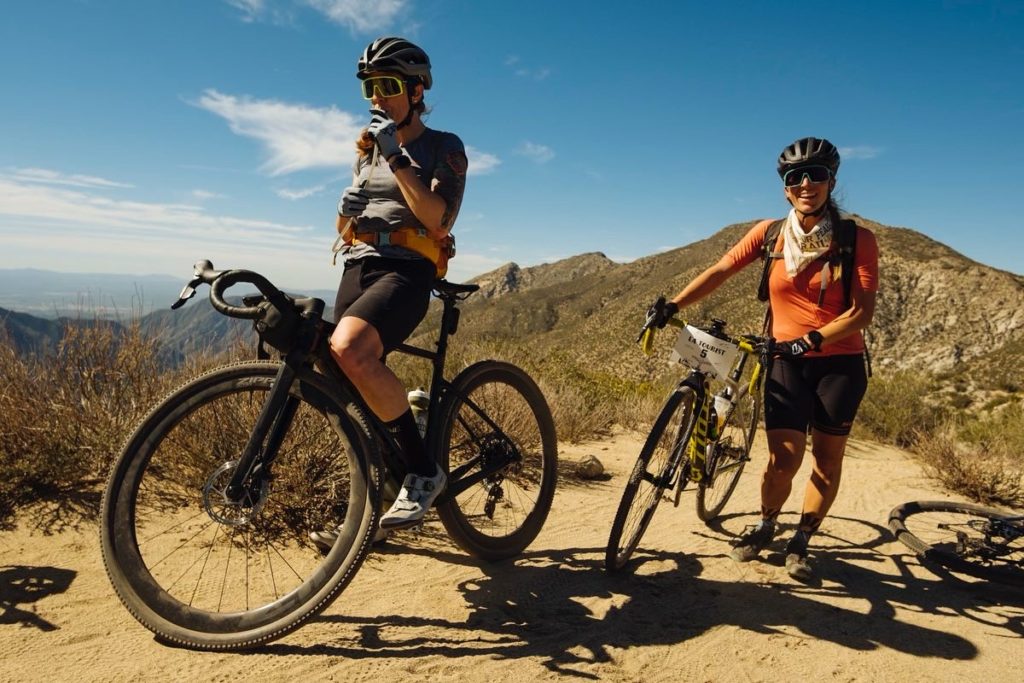 In March we officially wrapped up the Condor project with 671 hours in 2022, and immediately switched gears to hosting stewardship campouts working trails within the Bobcat Fire Closure north of Mt Wilson. Since March 2022, we completed 1,161 hours of work on the Gabrielino, 830 hours on Kenyon Devore, and 689 hours on Silver Moccasin. Aside from our work repairing trails in the Bobcat, we completed 37 hours on Colby Canyon, 92 hours on Idlehour, 18 hours on Mt Hillyer, 4 hours on Hoyt/Telephone, and 28 hours on Yerba Buena. We also helped the Angeles National Forest Rec Staff install new benches at Red Box Picnic Area and Mount Lowe Trail Camp.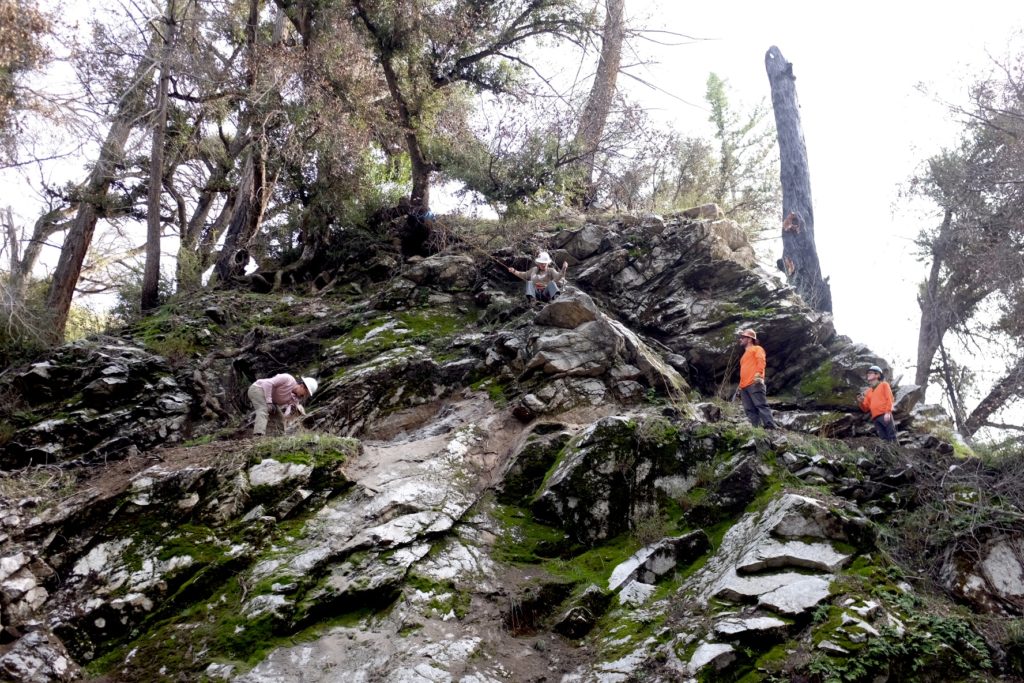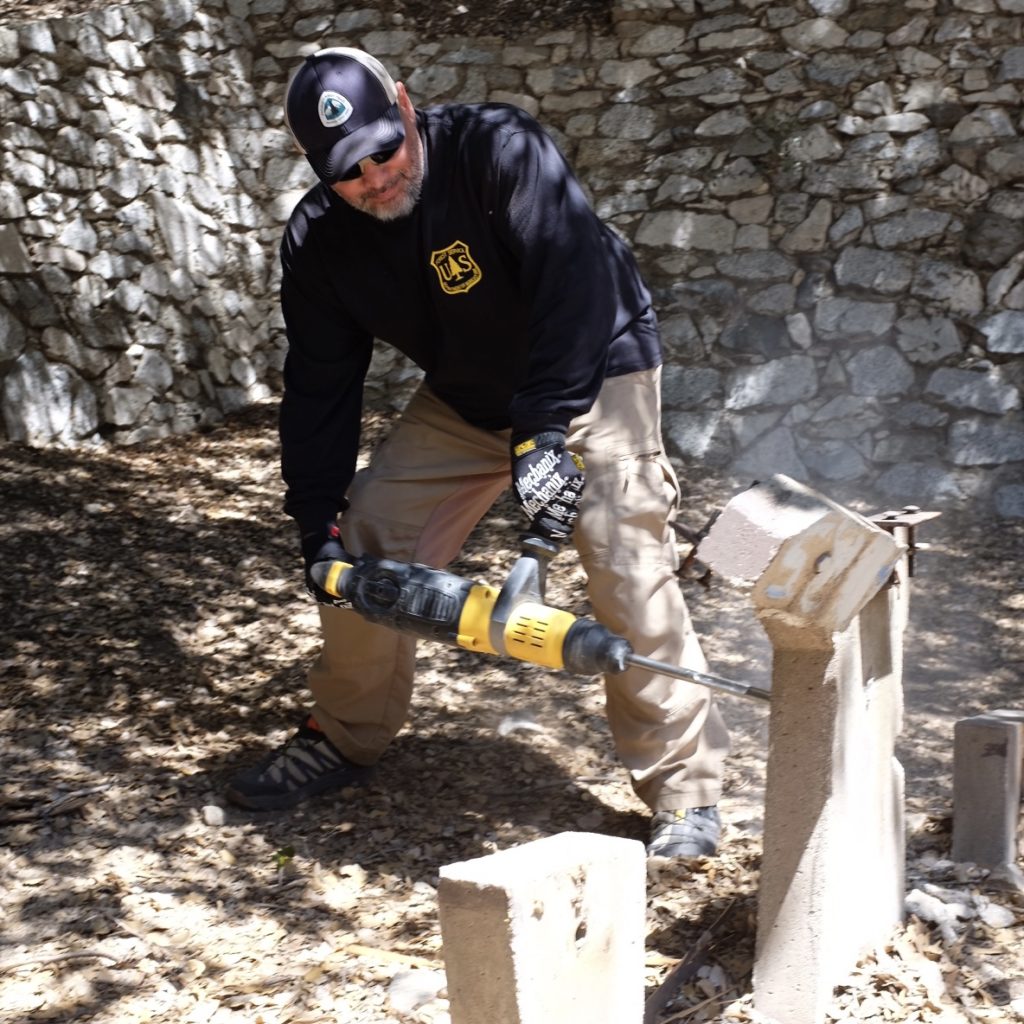 We also successfully engaged in shared stewardship with fellow volunteer trail crews on the Angeles and neighboring Sequoia National Forest. We are working in collaboration with Bear Canyon Trail Crew within the Bobcat Closure, Tujunga Trails Posse on the Yerba Buena Trail restoration, and helped Kern River Valley Mountain Bike Association open up the 25-mile Cannell Meadow Trail for the season. Not to mention, we are always in collaboration with our friends at Mount Wilson Bicycling Association.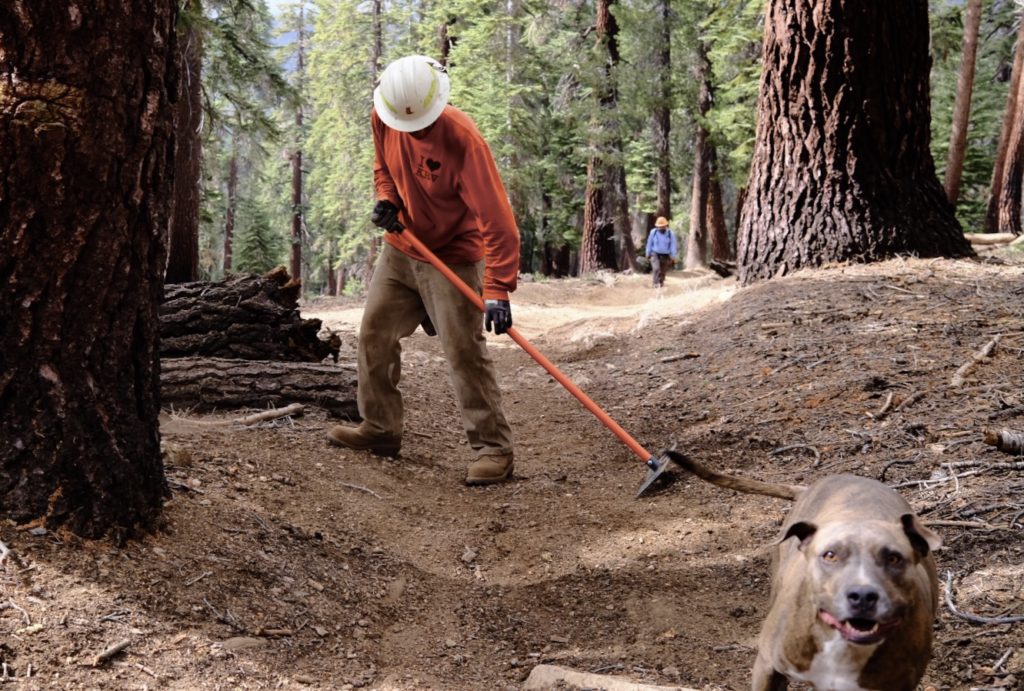 Feeling good about 2022, we are fired up for an even bigger year in 2023. We are fortunate in having an excellent relationship with our team at the Angeles National Forest. Huge thanks to the Rec staff at the Los Angeles Gateway District for all their support! Together we are going to make an even bigger impact in 2023. Looking ahead, we are planning a mountain bike race fundraiser on trails our org covers. The concept is to raise money to provide a better experience for trail users in the Angeles! Cheers!!
Big THANK YOU to all the companies and artists that contributed to Lowelifes Respectable Citizens' Club's work in 2022!
Old Man Mountain / Robert Axle Project, The Cub House, Lets Ride Cyclery, Golden Saddle Cyclery, LA Tourist Race, Athletic Brewing Company, Blackburn Design, Yanco Customs, Endo Customs, Mojave Repeater, Zwift, Barry McWilliams, Brian Vernor, Eric Arce, Evan Weselmann, Stephanie Ortega, and Hannah Kirby.
Donate Now to Support Our Work
If you aren't already a Lowelifes supporter, please consider a tax-deductible donation, becoming a member, or volunteering on an upcoming trail day.