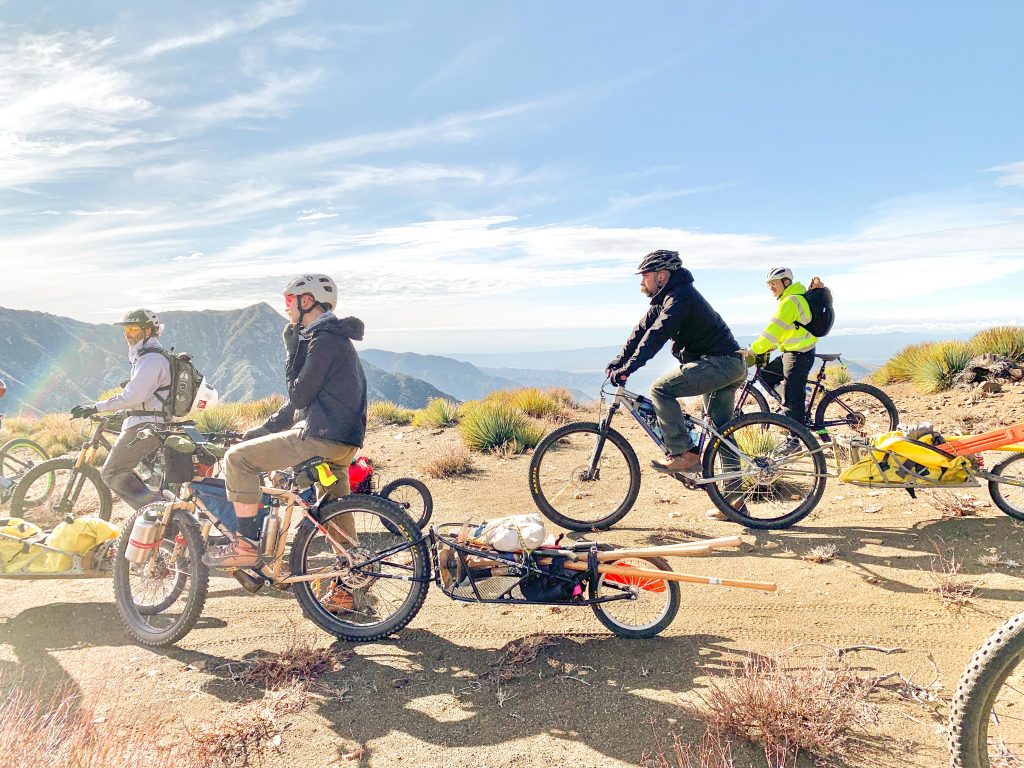 Lowelifes Respectable Citizens' Club partners with U.S. Forest Service Region 5 – Angeles National Forest to offer volunteer trail work opportunities in the San Gabriel Mountains every month, usually on the 1st weekend. Our work focus is less-accessible backcountry single track trails generally. Workdays are usually announced two or more weeks in advance and are open to the public via RSVP.
To stay in the loop and receive more details on upcoming volunteer trail workdays, join our mailing list and watch our Instagram.
Lowelifes provides all oversight, instruction, and tools necessary for our work events. Volunteers need to be dressed in proper Personal Protective Equipment for trail work – hard hat, safety glasses, long sleeves, gloves, pants, and work shoes – per Forest Service regulations. Lender hard hats are available for volunteer use.