Stories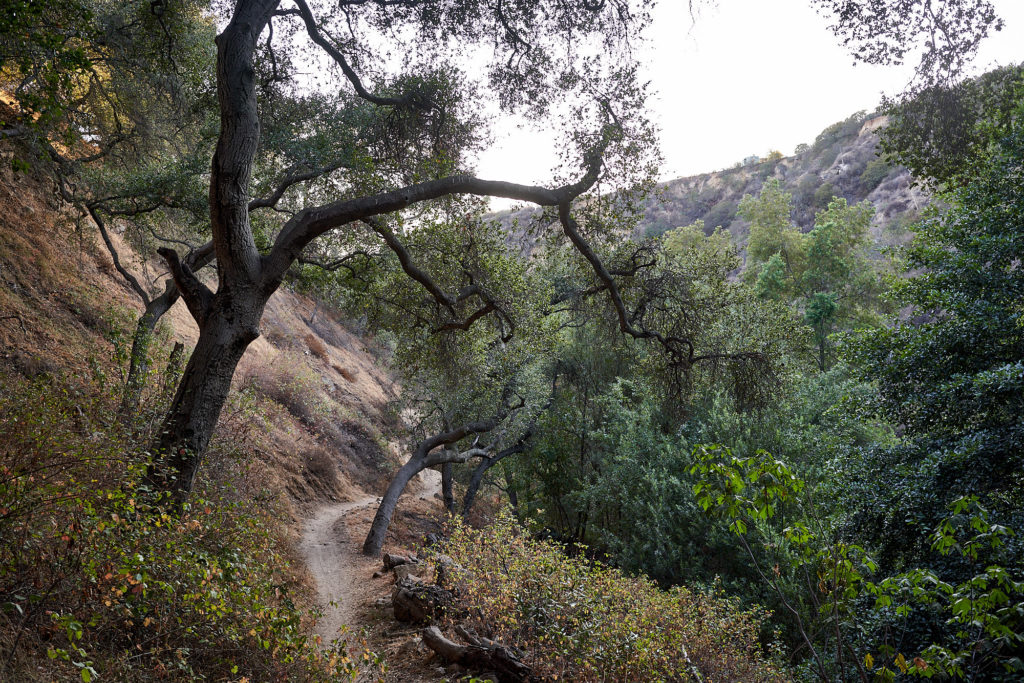 Altadena's Early Black Entrepreneur
On January 23rd, 2023 the Altadena Historical Society will host Lowelifes' Board Director Erik Hillard for a talk about Robert Owens, the San Gabriels, and early Los Angeles history.
"Robert Owens: Altadena's Early Black Entrepreneur" will be held in person at the Altadena Community Center at 7 pm on 1/23/23, and donations to the AHS are encouraged. See ya there!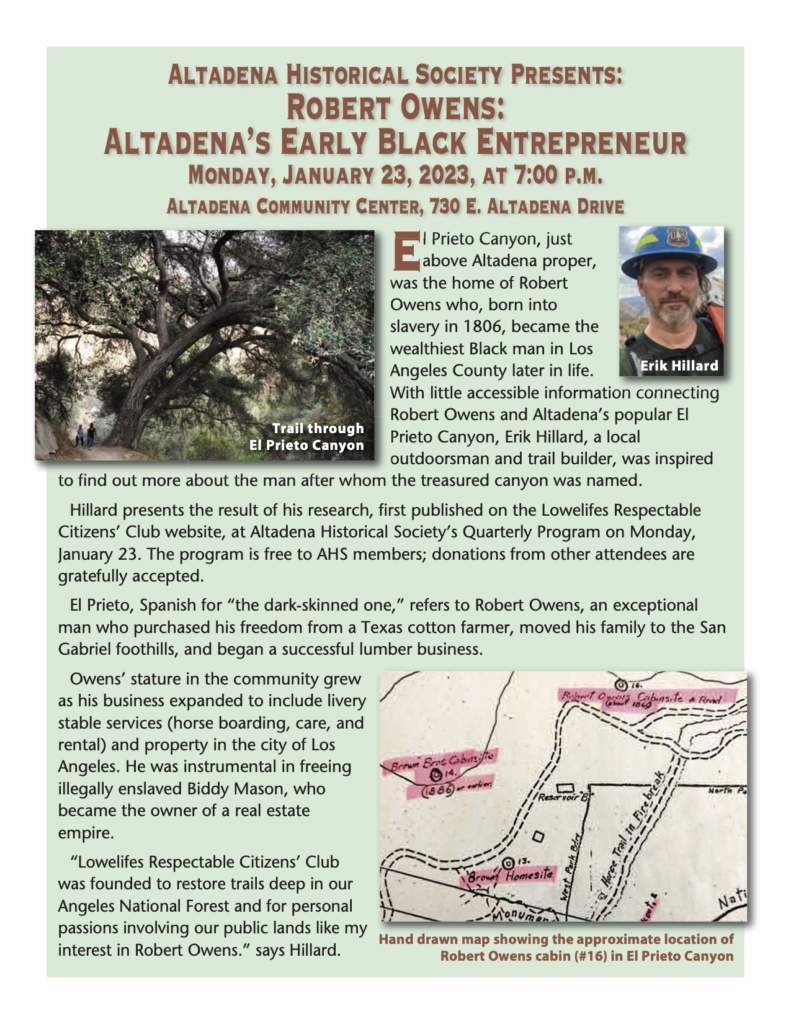 El Prieto Canyon, just above Altadena proper, was the home of Robert Owens who, born into slavery in 1806, became the wealthiest Black man in Los Angeles County later in life. With little accessible information connecting Robert Owens and Altadena's popular El Prieto Canyon, Erik Hillard, a local outdoorsman and trail builder, was inspired to find out more about the man after whom the treasured canyon was named.

Hillard presents the result of his research, first published on the Lowelifes Respectable Citizens' Club website, at Altadena Historical Society's Quarterly Program on Monday, January 23. The program is free to AHS members; donations from other attendees are gratefully accepted.

El Prieto, Spanish for "the dark-skinned one," refers to Robert Owens, an exceptional man who purchased his freedom from a Texas cotton farmer, moved his family to the San Gabriel foothills, and began a successful lumber business.

Owens' stature in the community grew as his business expanded to include livery stable services (horse boarding, care, and rental) and property in the city of Los Angeles. He was instrumental in freeing illegally enslaved Biddy Mason, who became the owner of a real estate empire.

"Lowelifes Respectable Citizens' Club was founded to restore trails deep in our Angeles National Forest and for personal passions involving our public lands like my interest in Robert Owens." says Hillard.