Condor Peak Trail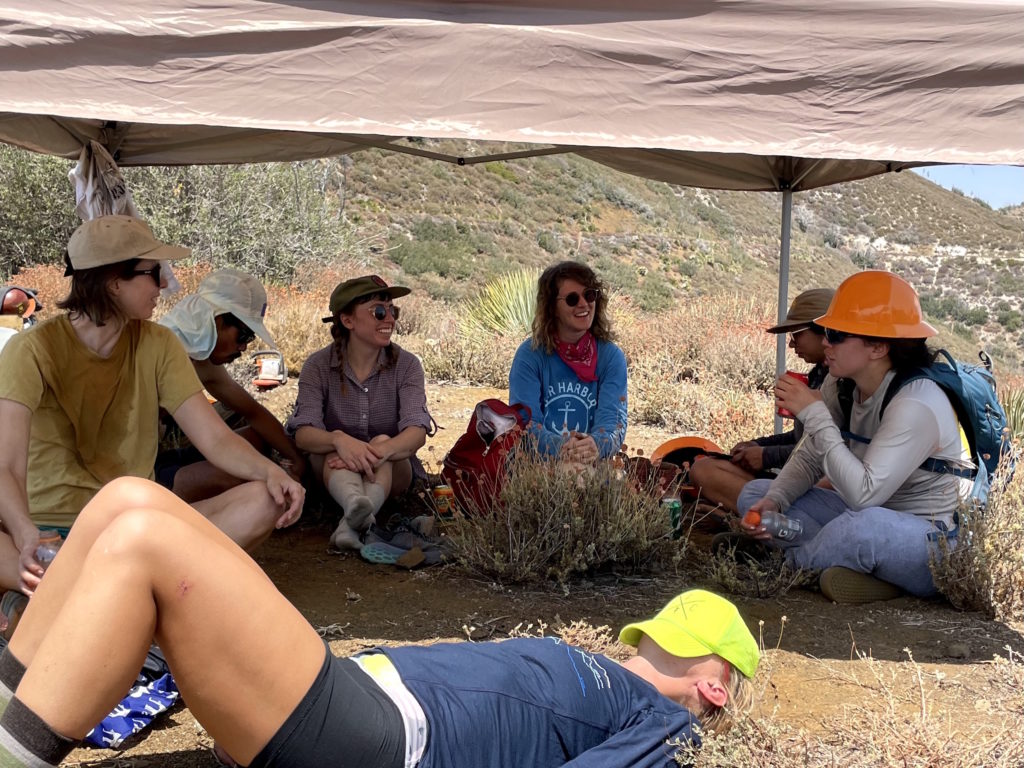 August Campout: Middle of Nowhere, ANF
The restoration project on Condor keeps getting deeper and deeper into what we like to call Middle of Nowhere, ANF. The 2 miles beyond the summit that plugs the trail into Mendenhall Ridge has been extremely challenging work. We call this stretch of the trail The Ridge to Nowhere.
Hard work pays off.
Our volunteers continue to impress us. We have been driving all the way out to Lightning Point to camp. Riding our bikes deep into the Middle of Nowhere, ANF for the work. And after putting in a hard day's work, we ride our bikes uphill for miles back to camp. After a good night's sleep under the stars and Jeffery pines, we did it all over again the next day. After back-to-back seriously challenging weekends of trail work, we are planning something easier and lots of fun for Labor Day weekend.
For the first time in over a decade, this section is easily passable.
The August 14-15th campout gave us a hard-earned 156 additional hours on the project. The work starts by chainsawing down all the chaparral plugging up the trail. After the sawyers take a pass, we meticulously remove every rootball, clear all the slides, and restore the tread. The trail is passable on The Ridge to Nowhere for the first time in over a decade. Anyone who has attempted this section in the past usually had a tale to tell. Not being able to find the trail was a common theme, along with people getting cut up from the densely overgrown whitethorn.
Big thanks to all of our volunteers!
It has been great to campout and spend time getting to know everyone better. A special thanks goes out to: Travis Engel and Ellen Kenney for the delicious chili, cornbread, and salad dinner. Tom Majich for sacrificing his truck both days on Mendenhall. And Carson Blaker for baking homemade cookies for everyone! See you at the next one!