Stories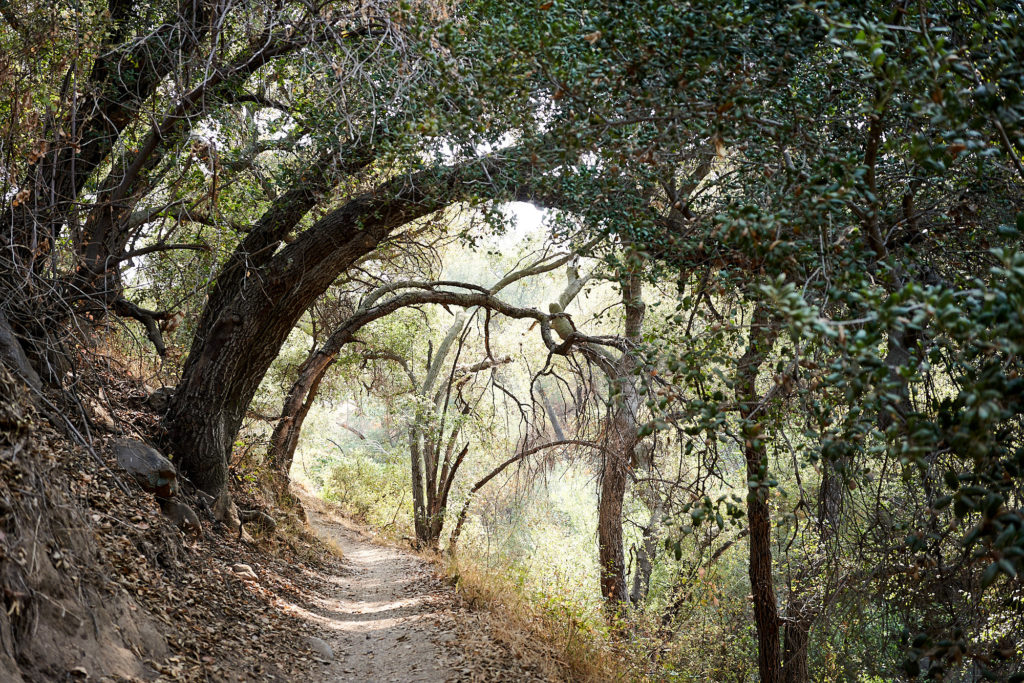 Robert Owens and El Prieto Canyon
One of the most popular single-track trails in Southern California is just above Altadena. Very close to metro Los Angeles, El Prieto Trail is a unique point-to-point route in the Angeles National Forest. Sitting between Millard Canyon and the long Arroyo Seco, the trail twists its way below Brown Mountain. Home to a small but dependable water source, the oak-lined El Prieto Trail offers valuable shade and natural beauty.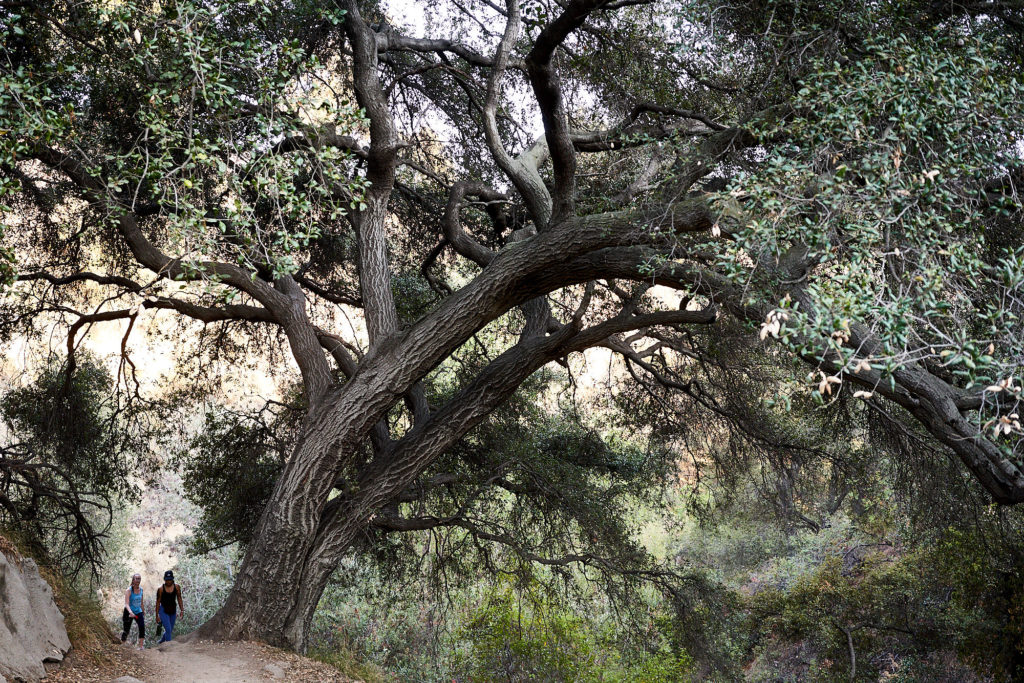 "El Prieto"
Spanish has been a common language spoken in Southern California households for centuries. For instance, many Californians may know "Prieto" means dark. However, why name this trail about the dark? Some people say the "El Prieto" trail name references the precious shade cast by the canyon's many large oaks. Southern Californians treasure a shaded trail and such a name could have been appropriate.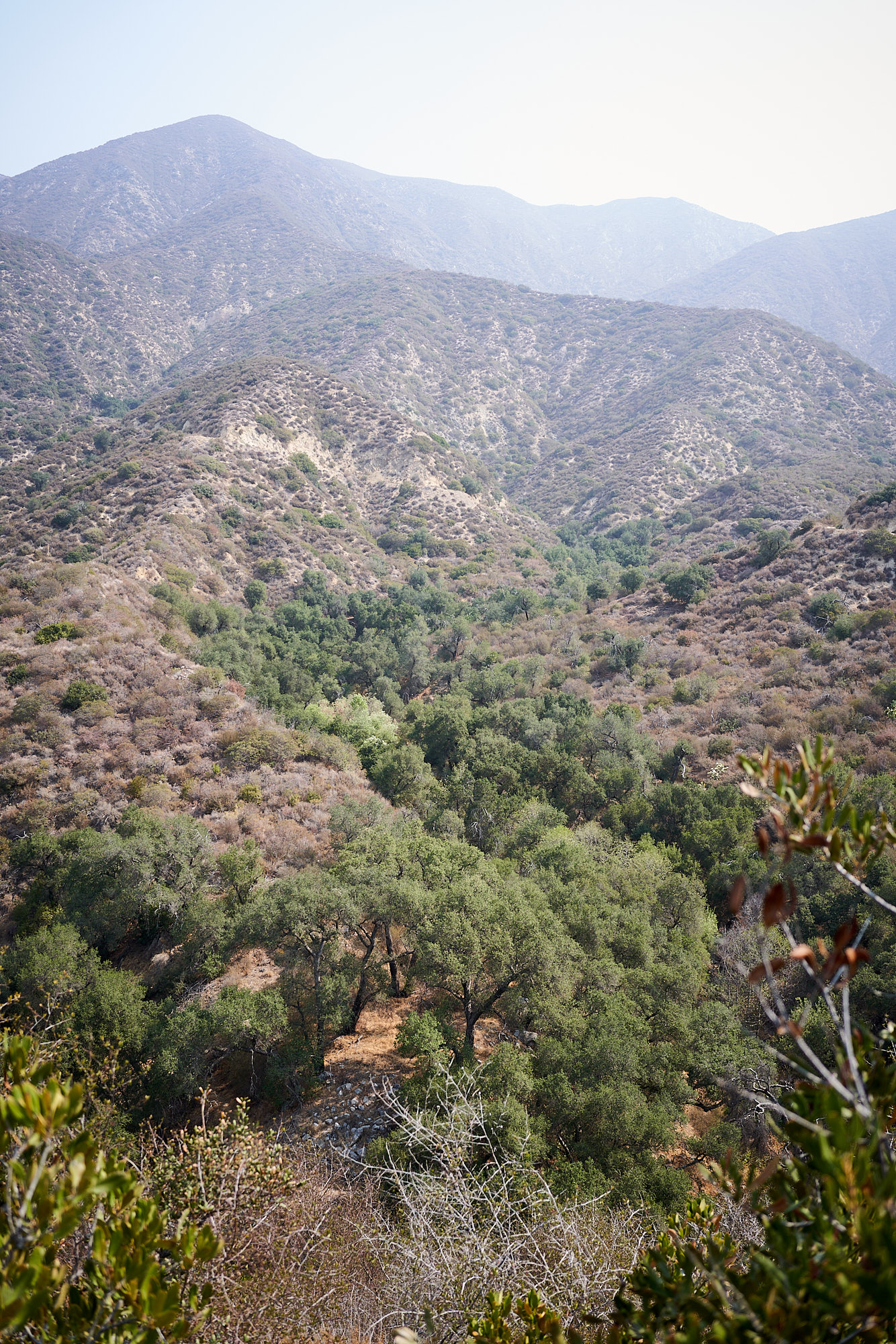 However, El Prieto Canyon references a person, not its shade. "El Prieto" is Spanish slang for "the dark-skinned one." Los Angeles families have been known to nickname a child "El Prieto" because they are the darkest-skinned of their family. It can be considered a term of endearment but also one of playful teasing. However, in Mexico City "Prieto" is understood to simply mean Black or African. The "El Prieto" of this beautiful canyon is a man named Robert Owens.
Who was Robert Owens?
Born into slavery in 1806, Robert Owens worked on a Texas cotton farm. After backbreaking days working in the fields, Owens spent his evenings learning to read and write. Notable for its heavy wear & tear, he carried a small, well-used pocket Bible and read from it daily. While in Texas, Owens married fellow enslaved person Winnie and they had three children: Sara Jane, Martha, and Charles.
With his exceptional skills, Robert Owens swayed his enslaver to hire him out locally with all income split between them. This arrangement, coupled with his outstanding work ethic, allowed Owens to save enough to buy his freedom at age 47.
In November 1853, Robert Owens left Texas for California as a free man. He planned to establish himself in California, recently a "free state" via its 1849 State Constitution, and then send for his family.
"Free" California
Despite its "free state" declaration, California was not welcoming freed enslaved people in the 1850s. For instance, there was very little enforcement of such freedom and some slavery did persist even without the legal grounds. Owens discovered Los Angeles to be less hospitable and more prejudiced than he expected. Only a few freed enslaved people lived in California then. The 1850 U.S. Census counted 12. By 1860, the number grew to only 60.
Just outside Los Angeles and above Pasadena, Robert Owens soon found the foothills of the impressive San Gabriel mountain range. Owens settled into a shaded canyon and built himself a cabin. The location is somewhere not far off the beaten path of today's El Prieto Trail. Last seen around 1960, today thick brush and poison oak cover any cabin remains. Therefore, its exact location is currently unknown.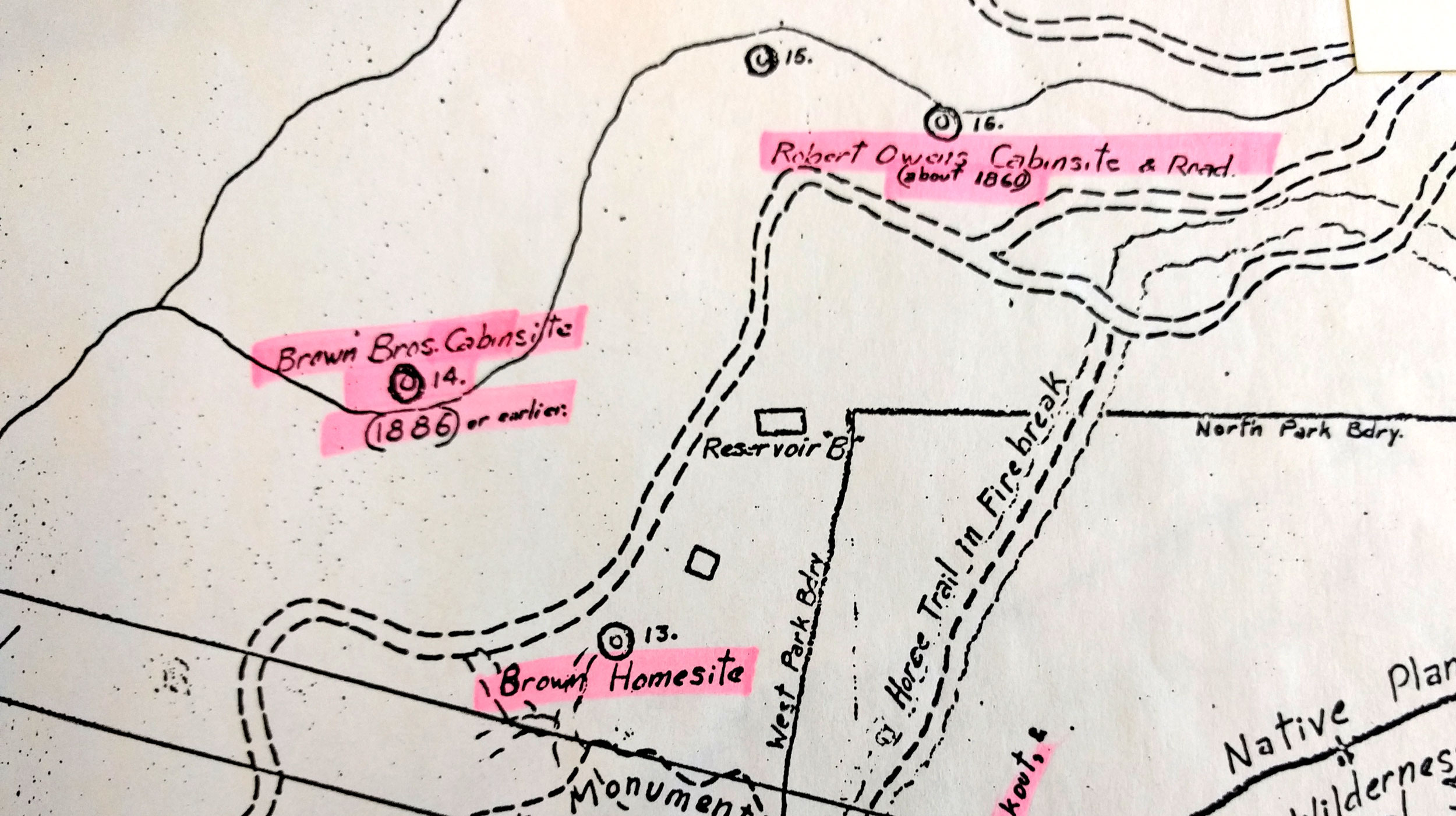 From his new canyon homestead, Robert Owens traveled to Los Angeles for odd jobs. Without the modern ease of car travel on paved freeways, this journey from above Pasadena to Los Angeles involved leaving before dawn and returning after dark. One year after leaving Texas, Owens had raised the money to buy freedom for his still enslaved family. Soon, Winnie and their children were able to join him in the beautiful oak-lined canyon.
The Most Successful Black Man in Los Angeles County
In 1854, the Owens family hosted the first formal religious service for Blacks in Los Angeles County. Robert and Winnie would help shape the progress and development of Los Angeles. People recognized their pleasant ways and respectful ambition. Robert and Winnie were called "mountain folks" and by the nicknames "Uncle Bob" and "Aunt Winnie".
Across Los Angeles, Robert Owens quickly built a reputation as a sharp businessman with solid ethics and integrity. In 1862, Owens secured a contract with the United States military to supply wood for fuel. His canyon homestead provided ample timber, but getting the lumber out and to the city presented a serious challenge. Owens created an extremely steep road to haul the lumber out and over to Millard Canyon. From there, it was far easier to transport the lumber into Los Angeles. This became known as Uncle Bob's Trail, now overtaken by nature and near impossible to locate within the forest.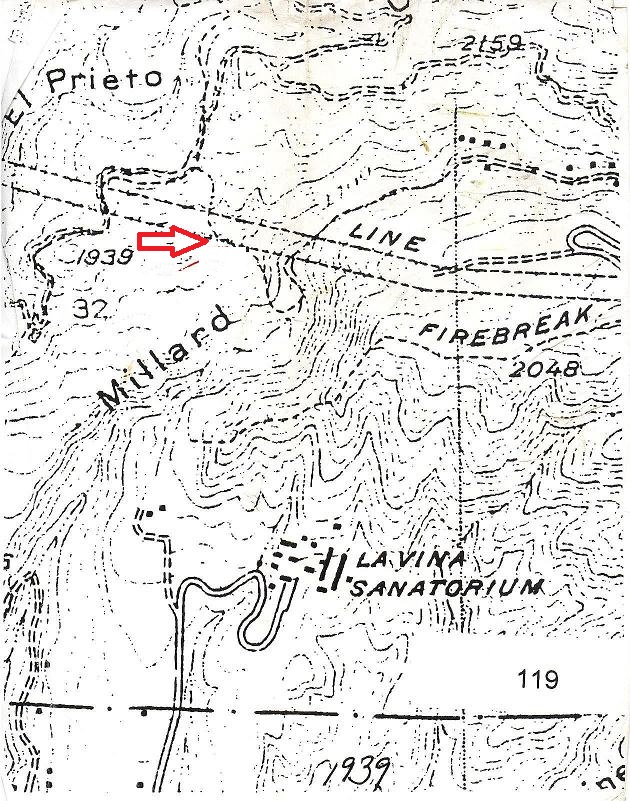 His new business expanded quickly and Robert Owens hired help for cutting timber and transportation into town. Owens expanded his business ventures to include livery stable services: boarding, care, and rental of horses. With his increasing wealth, Owens purchased then inexpensive land just south of the Los Angeles city center. As the city grew, so did the value of his land between Los Angeles St. and San Pedro St. He continued to purchase and develop property around the city. Soon, Robert Owens became the wealthiest Black man in Los Angeles County.
On the Map
With Robert Owens' successful business and civic reputation also came growing recognition. Years after his passing, a ~1896 Pasadena Searchlight newspaper article about Owens and the canyon history notes the area as "Negro Canyon". In addition, a 1920 Angeles National Forest map also refers to Owens' homestead area with the same title.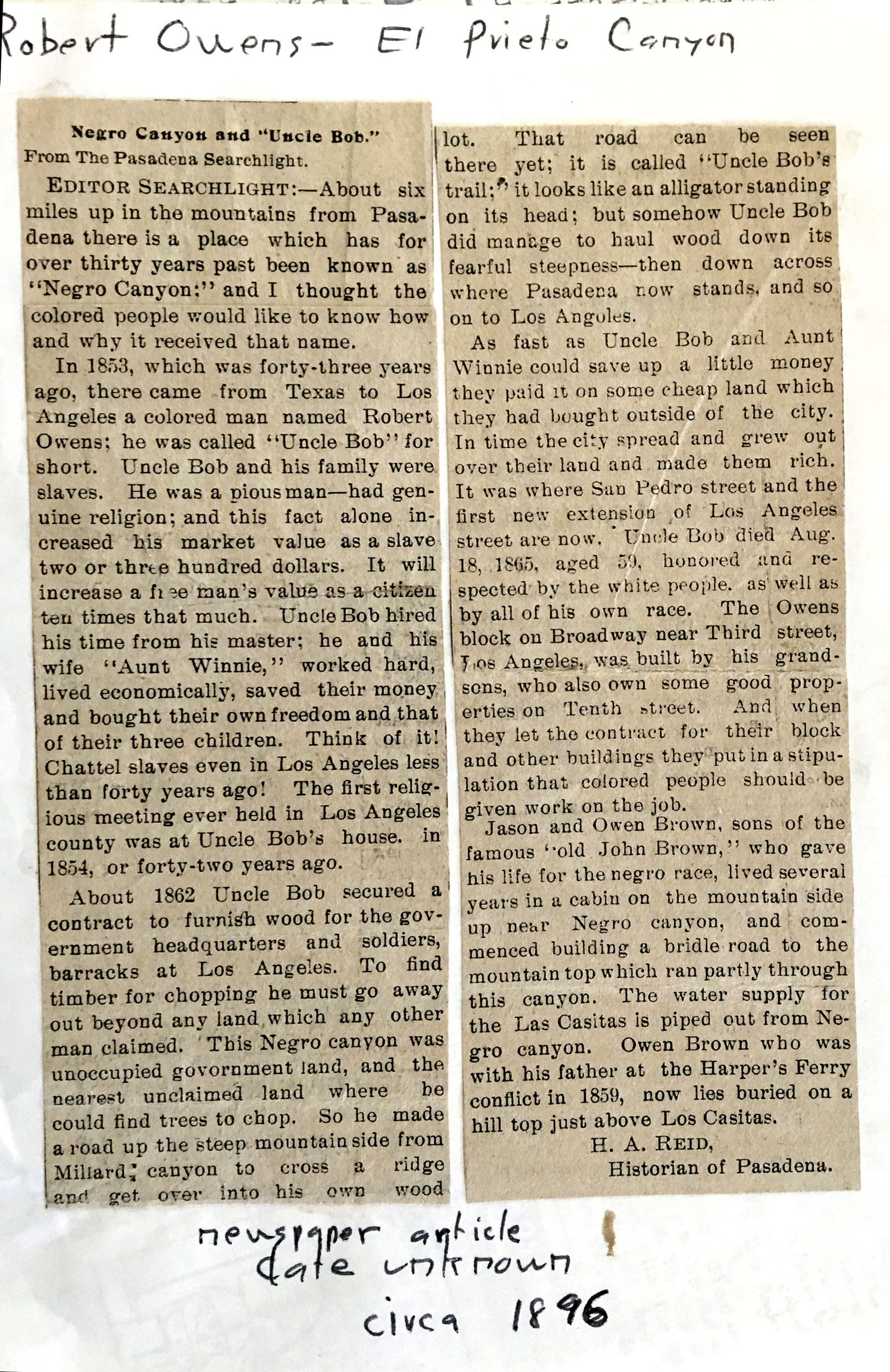 Starting with the 1934 USGS quadrangle map of Mt. Lowe, the area gained its current title of El Prieto Canyon. In 1960, a Sierra Madre News column "On the Trails…" shares Robert Owens' story and his connection to El Prieto Canyon.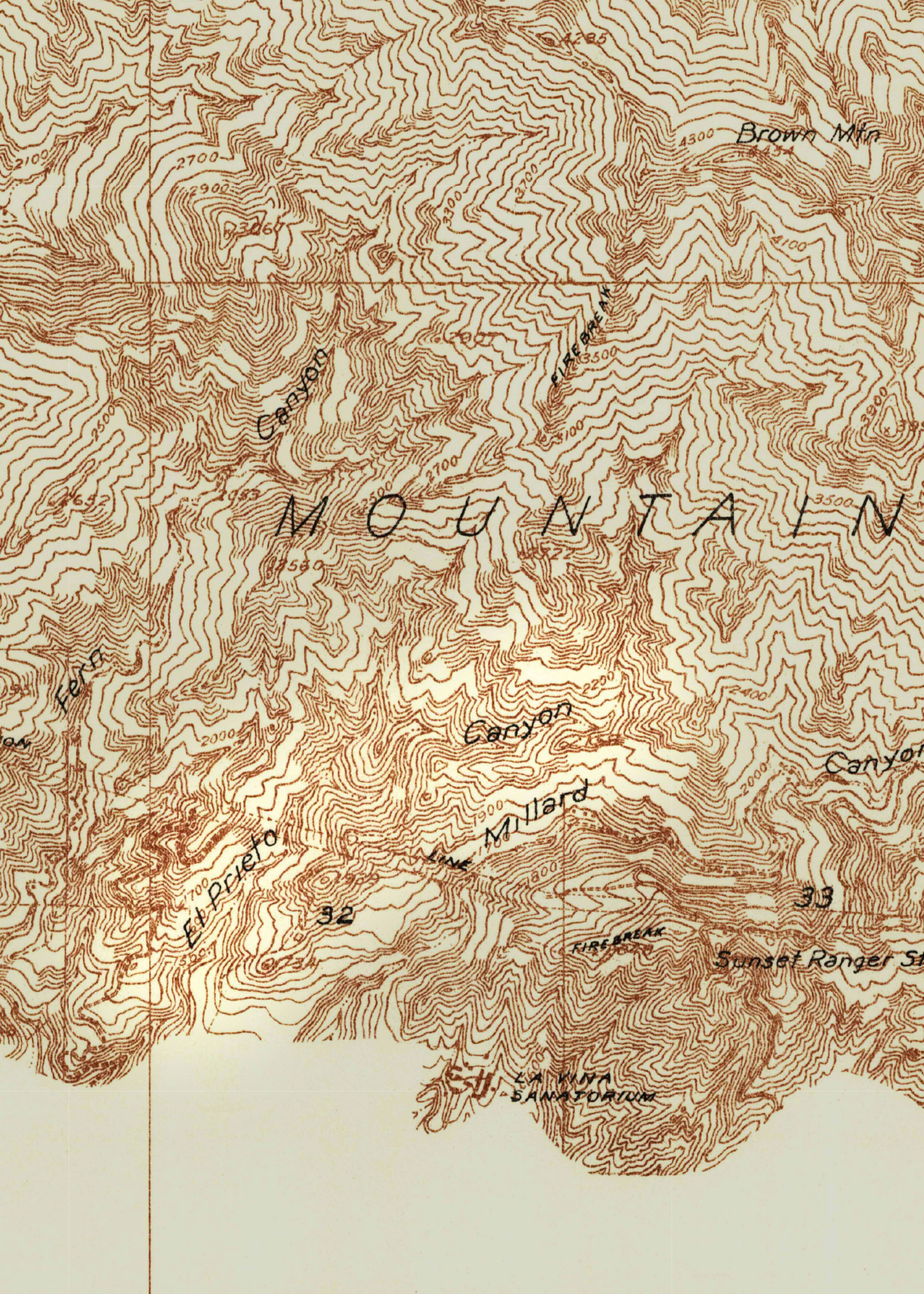 Where are the photographs of Robert Owens?
Photography was fairly uncommon in the 1850s but gained popularity later as new techniques emerged. Robert Owens passed away of typhoid fever at age 59 on August 18, 1865. There are no known photographs of Owens.
John Robinson searched for photographs of Robert Owens to include in his 1977 "The San Gabriels". He contacted Miriam Matthews, a Los Angeles Public Librarian and author of "The Negro in California from 1781-1910". In addition, Miriam was a prominent historian working to preserve and record California's Black history. Her letter sent in reply to Robinson confirmed the lack of photographs and also detailed Robert Owens family tree.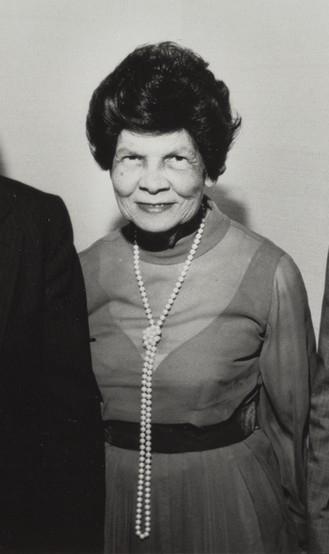 However, photographs do exist of Robert Owens' grandson, Robert Curry Owens. Following his grandfather's path, Robert C. Owens continued investing and developing real estate in Los Angeles. Furthermore, he stipulated in development contracts that Blacks be hired for his properties along 10th St. and a block on Broadway near 3rd St.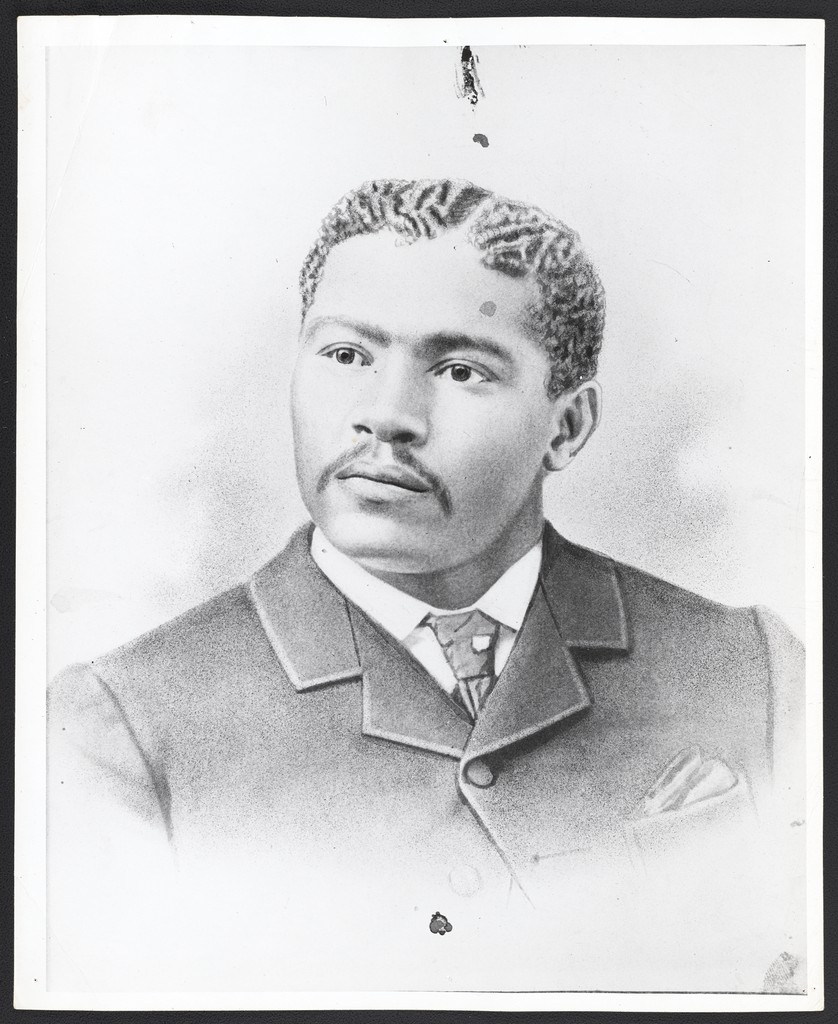 Robert C. Owens was the child of Charles Owens and Ellen Mason, daughter of the great Biddy Mason. Charles met Ellen because his father, Robert Owens, played an important part in Biddy Mason's story.
Robert Owens And Biddy Mason's freedom
Many familiar with early Los Angeles history know of Biddy Mason. She is considered an American Hero. Before she died in 1891, Biddy had amassed a fortune over what would be 6 million dollars today. Furthermore, she earned the title of "richest-colored woman west of the Mississippi." In downtown Los Angeles, near the Grand Central Market and the Bradbury Building, lies the Biddy Mason Memorial Park.
In 1851, the enslaved Biddy Mason arrived in San Bernardino, CA. Mormon farmers Robert & Rebecca Smith traveled from Mississippi to California via Salt Lake City with Biddy and her three daughters: Ellen, Ann, & Harriet. For much of the trip, Biddy walked with baby Harriet on her back. Despite knowing California outlawed slavery, the Smiths hid this truth from Biddy. In time, Biddy made acquaintance with previously enslaved Blacks in the Los Angeles area, including Elizabeth "Lizzy" Flake Rowan and Robert Owens' family.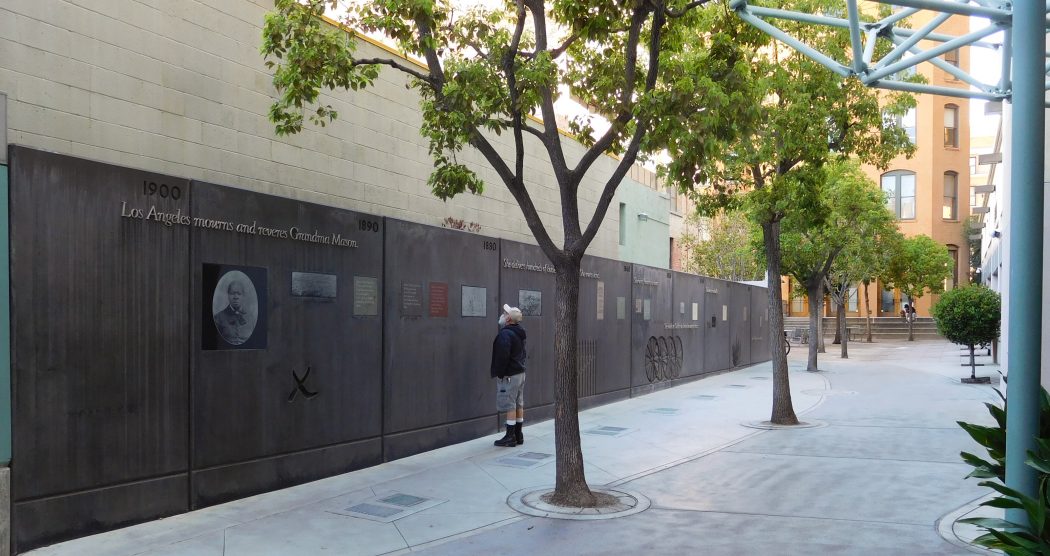 Robert Smith quickly became concerned his slaves would be taken away. In 1855, Smith fled into the Santa Monica mountains with plans to leave for Texas. Elizabeth Rowan caught wind of the plan and called upon Robert Owens and Los Angeles Sheriff Frank Dewitt. Together, Owens and the Sheriff rode out to the mountains and served Smith with legal papers to appear in court for illegally holding enslaved people in California. This open collaboration with the Sheriff clearly illustrates Owens' esteemed stature in Los Angeles. He was not only the most successful Black businessman in town but also a highly regarded and respected member of the community.
After gaining her freedom, Biddy Mason went on to grow a successful midwife business. In addition, Biddy also built a real estate empire starting with a property purchase in 1866 on Spring St. The full history of Biddy Mason is inspiring and central to the story of Los Angeles. Robert Owens' hard work and stature supported Biddy Mason's development into one of California's most important early figures.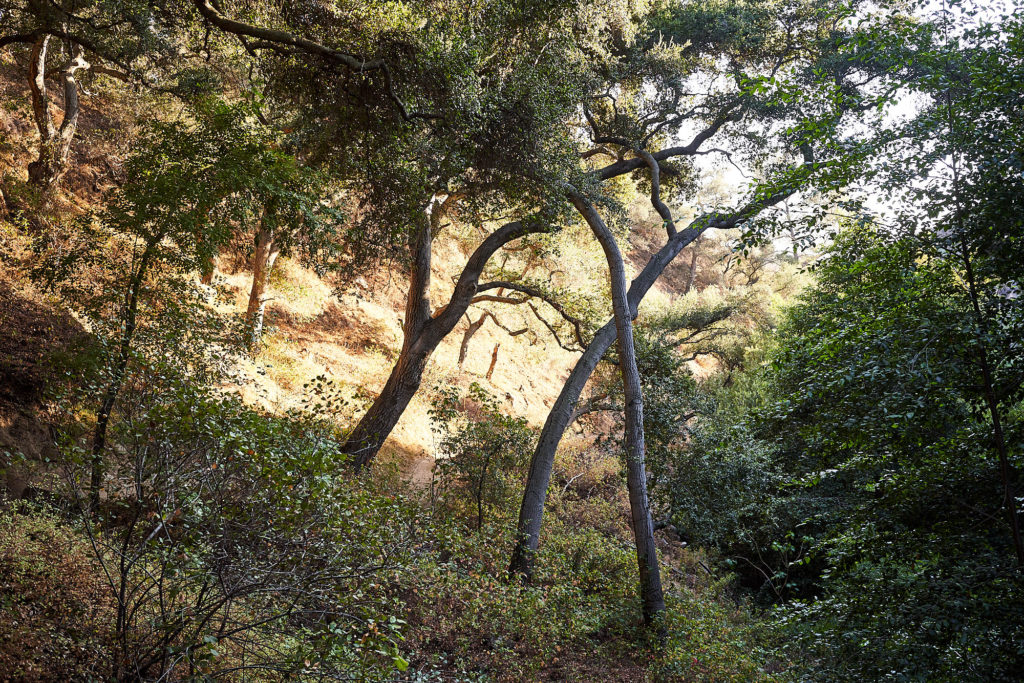 Historical sources about Robert Owens & the San Gabriel Mountains
Beyond a 2013 KCET article mention by Daniel Medina, currently, there is little accessible information online discussing Robert Owens. Therefore, this article serves to expand the available history on Owens and his important story.
There are local history books that discuss Robert Owens and El Prieto Canyon. John Robinson's "The San Gabriels" and Michele Zack's "Altadena: Between Wilderness and City" are available at several local Los Angeles area libraries. Many facts in this article were compiled and cross-referenced from Robinson's and Zack's texts.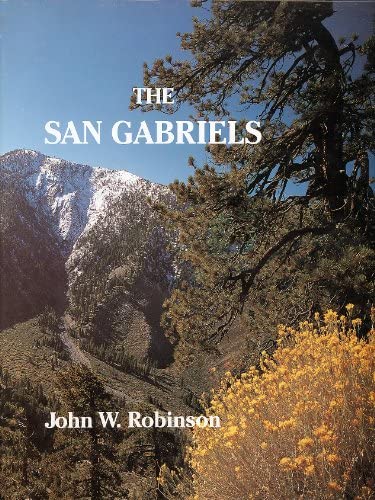 In addition, some of Robinson's original research references were shared by local historian Paul Ayers and are a part of the USC Library Special Collection. Finally, Hiram A. Reid's 1895 "History of Pasadena" and Robert H. Peterson's "Altadena Golden Years" were also used for research and detailed cross-reference.
Today & The Future Of El Prieto Canyon
Just like it called Robert Owens, El Prieto Canyon's large oaks and consistent running water attracts trail users of all kinds. Weekends see a steady stream of mountain bikers, hikers, and trail runners.
Hopefully, today's trail users pause to imagine Robert Owens harvesting timber and hauling it out the treacherous incline to neighboring Millard Canyon. Knowing the history of this canyon changes the visitor experience for the better. Inquisitive explorers may wonder exactly where Robert chose to build his cabin.
It is surprising how few people, including long-time area residents, are aware of Robert Owens. His moving story and his connection to El Prieto Canyon are largely unknown. Lowelifes Respectable Citizens' Club intends to increase public access to and education of this important Robert Owens story in El Prieto Canyon.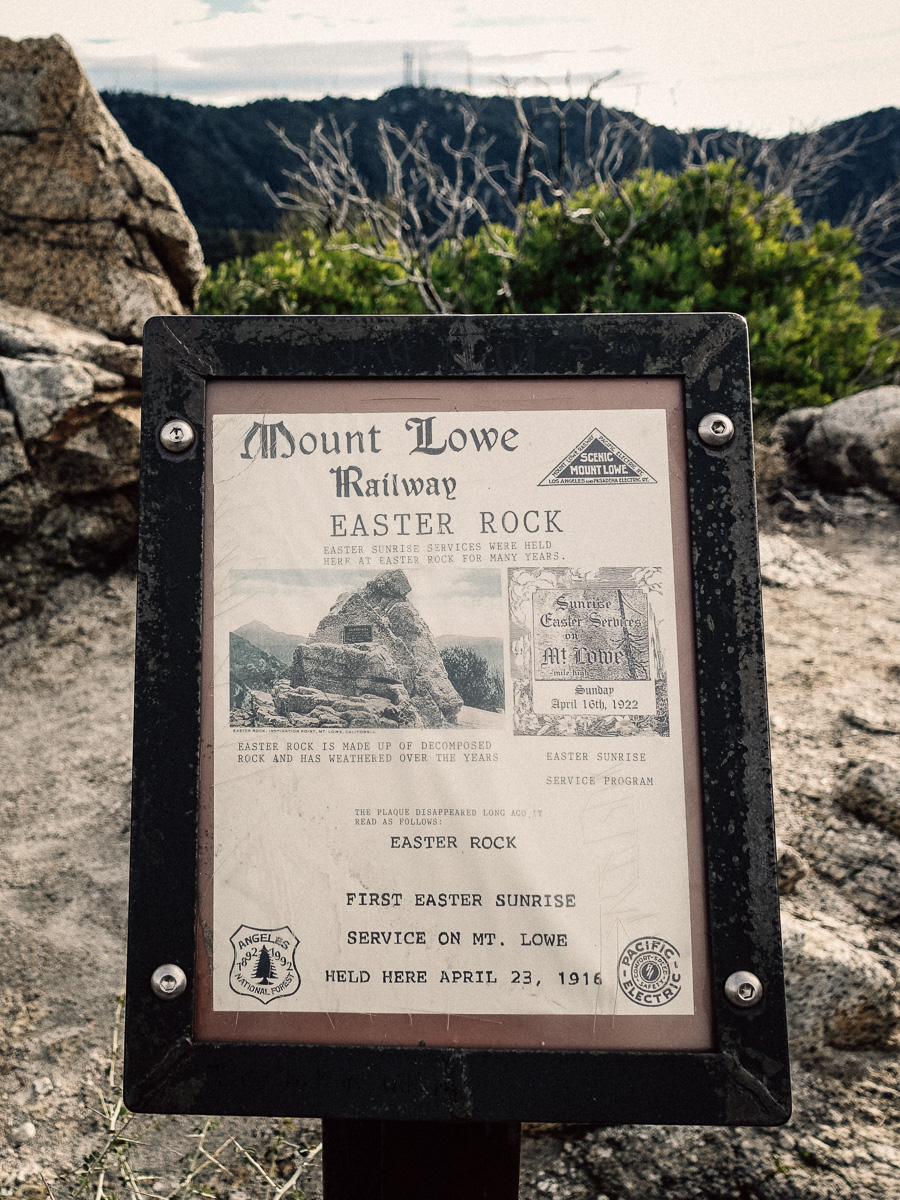 The adjacent Mt. Lowe area is peppered with fantastic historical signage at Echo Mountain and along the bygone railway. The front range of the San Gabriel Mountains has a rich history of pioneers and indigenous people. Lowelifes envisions extending similar educational signage into El Prieto Canyon and the Brown Mountain area.
Other local stories are being resurrected and preserved. Today, Save the Altadena Trails, County of Los Angeles, Altadena Heritage, and other local trail advocates are progressing on the restoration of Owen Brown's gravesite just above El Prieto Canyon. Robert Owens' story also deserves a similar resurrection.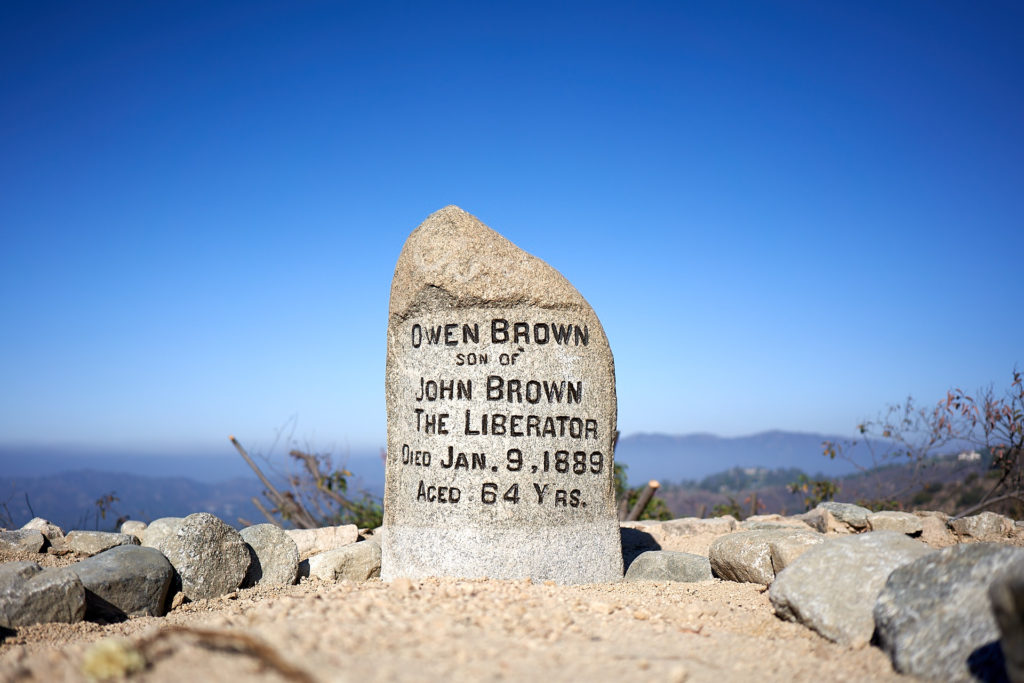 Trail users should walk away with a taste of their local forest history. Robert Owens' connection to El Prieto would be a welcome addition to existing Angeles National Forest historical signage. In conclusion, let's not hide Owens' impact behind "El Prieto" on a map.
There are many stories within the Angeles National Forest canyons. Their voices echo through the brush. Lowelifes Respectable Citizens' Club is developing educational materials and relationships to share this exceptional history with the visiting public. The forest has many important stories to tell. With just a little help we can hear the voices of the past.