Featured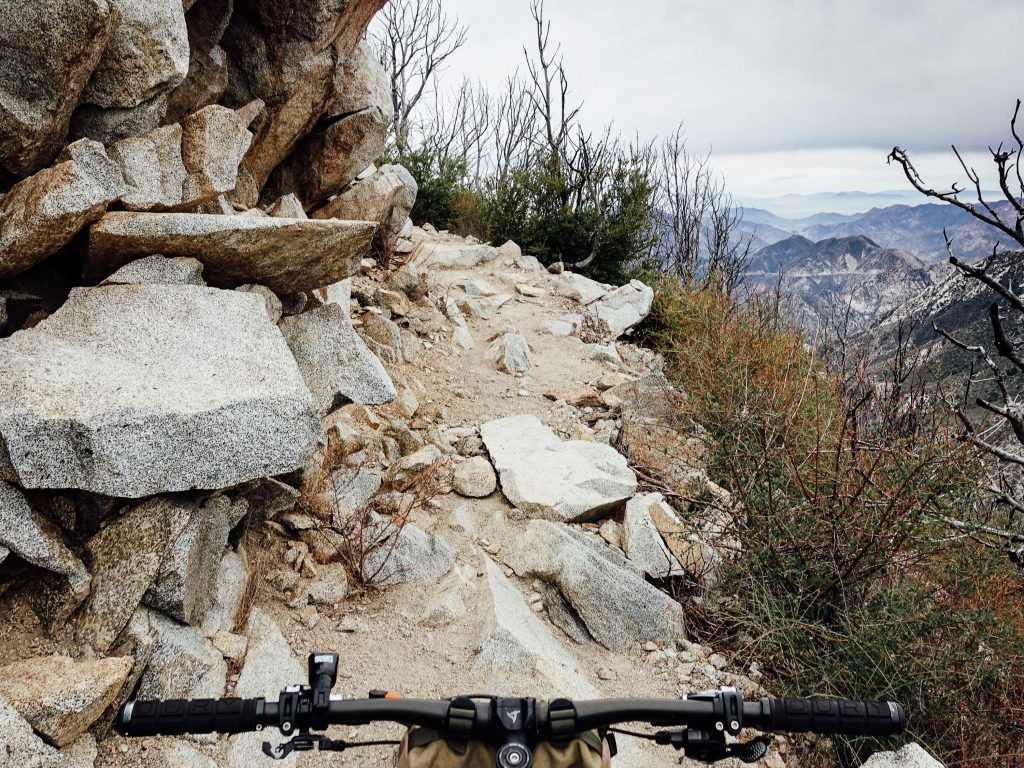 Lowelifes Respectable Roots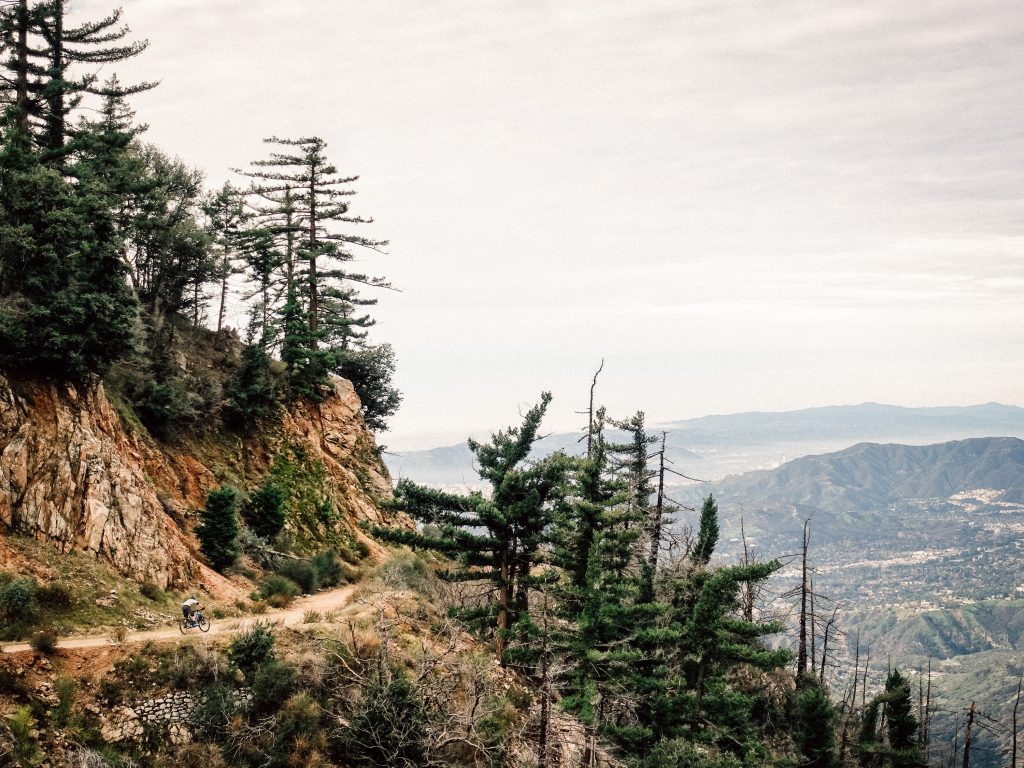 A mountain bike ride likely spawned the idea to create the Lowelifes Respectable Citizens Club. Maybe it came while flowing through a steep, rocky & technical descent. But more likely it was born during a tough, relentless climb in the Angeles National Forest. Then again, it could have sprung to life while hauling a heavy BOB trailer full of trail work tools. I'm honestly not sure exactly when and where it happened, because Lowelifes wasn't my idea.
The Forgotten Paths
I first heard about Lowelifes at the Altadena Ale House over an evening beer. No doubt, Matt Baffert and I were there to discuss an upcoming MWBA trail work day in the Angeles National Forest front country. Matt wanted to branch out & dig deeper. The backcountry was calling. The single track less traveled. The brutal 2009 Station Fire destroyed 23% of our forest, over 160,000 acres, including many beloved trails. The Angeles National Forest has 100s of miles of multi use single track and backcountry trails see less traffic and very little maintenance. Some trails are literally disappearing or now exist only on topo maps.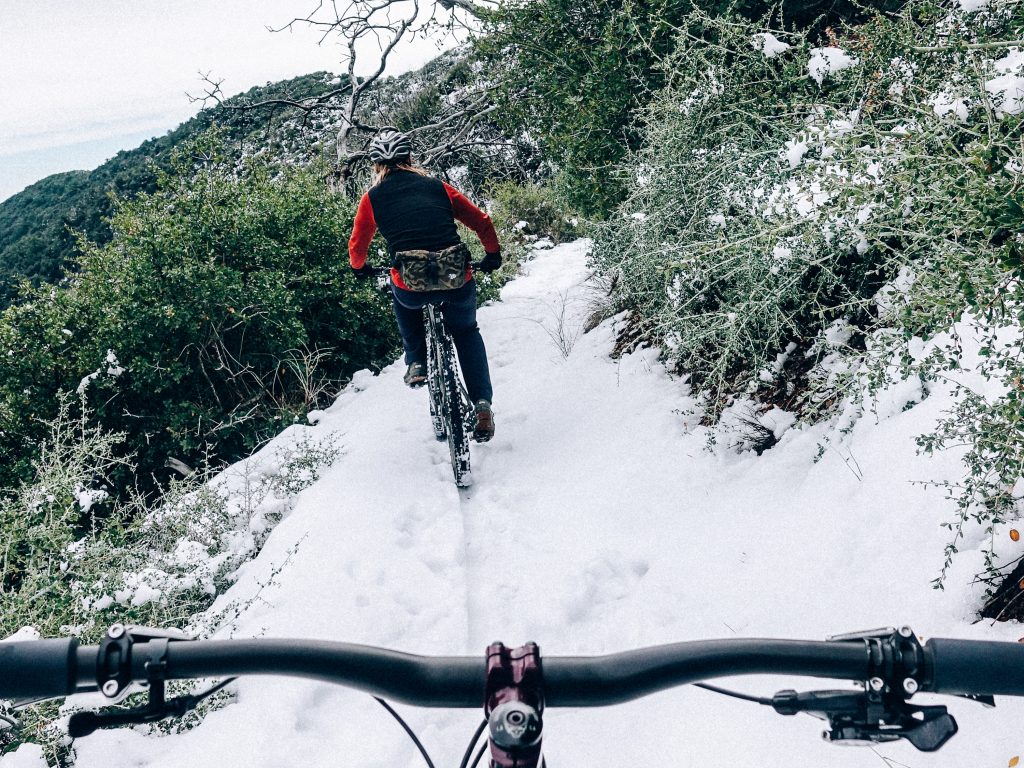 Lowelifes conversations with Matt endured while we ascended the Mt. Lowe Rd up in into the forest. I met Matt a few years prior when he joined the MWBA volunteer ranks. Over time, he welcomed me on significantly longer rides and pushed my boundaries. Certainly, I was up for adventure when I could carve a full day away from work. Lowe Rd became the start of many all day rides that included Idlehour, Mt. Disappointment, and other less commonly traveled trails.
Most importantly, Matt took me farther out into this forest than I had ever been. Growing up backpacking around Lake Tahoe, I found these remote mountain bike rides fed my heart in a similar way. Getting away from the buzz of Los Angeles has become an essential part of my ability to live here and to maintain my sanity. Every time I go out on trails, I have immense gratitude for the available dirt under my tires. Matt knew I loved the remote forest and the idea of restoring deep, abandoned trails was an easy sell.
These trails deeper into the forest were calling us. They wanted fallen trees to be cleared, their bench cuts restored, and decades of poor drainage designs updated with proper slope and grade reversals. Lowelifes had a mission and it was beyond the front side.
So Why Lowelifes?
Altadena locals spend a significant amount of forest time circumnavigating Mt. Lowe. The USFS fire road 2N50, Mt. Lowe Rd, abruptly rises out of Altadena with grades reaching well over 15%. Conquering this challenging climb rewards you with a number of world class single track options.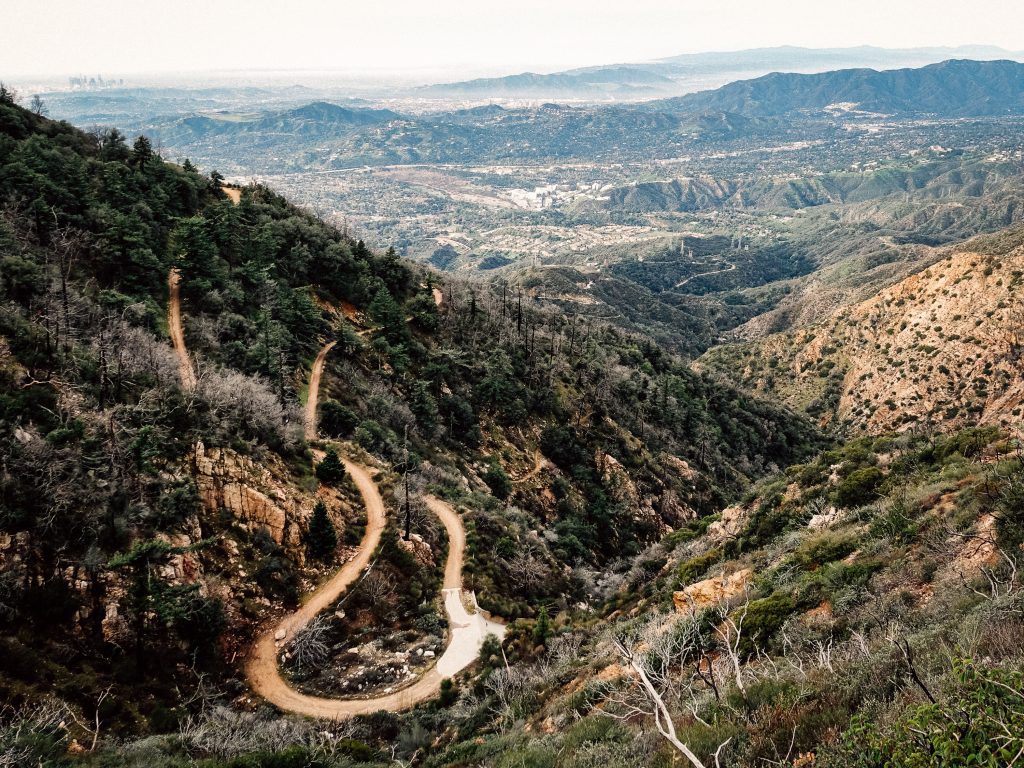 After the first few steep miles, the grade mellows and merges with the historic Mt. Lowe Railway train route. Historic ruins pepper the area which also features a fantastic trail network solidified in the 1920s "Hiking Era". One cannot be a frequent guest of the Angeles National Forest and skip visiting the Echo Mountain House ruins or venture up to Inspiration Point for the stellar views across the Southern California basin. Mt. Lowe is simply the heart of our local trail community.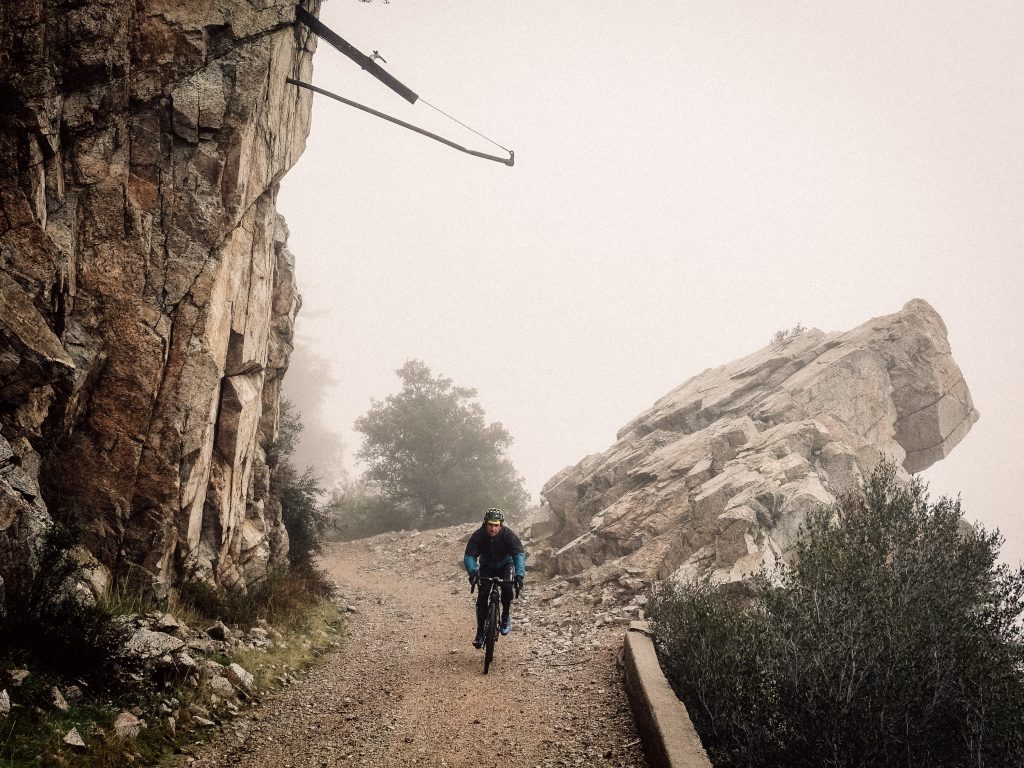 Today, mountain bikers are a respected trail work force by many land managers including the USFS. We now sit at the table for access discussions and large grant opportunities. However, this was not always the case. Historically, mountain bikers have been at the bottom of the trail access pecking order.
For many years, mountain bikers across the country have dedicated themselves to trail work to prove our community value to land managers and other trail users. The play on words with "lowlife" and "lowelife" addresses this challenge mountain bikers have faced for decades.
& Respectable Citizens Club?
The contradiction with Lowelifes felt perfect as despite mountain bikers reputation with the Sierra Club, we are far more than beer swilling dirtbags. After a hot day of trail work, we are caked in sweaty dirt and appear we've spent months living in the woods. However, there is nothing more respectable than devoting your weekends to unsung volunteer work in the forest.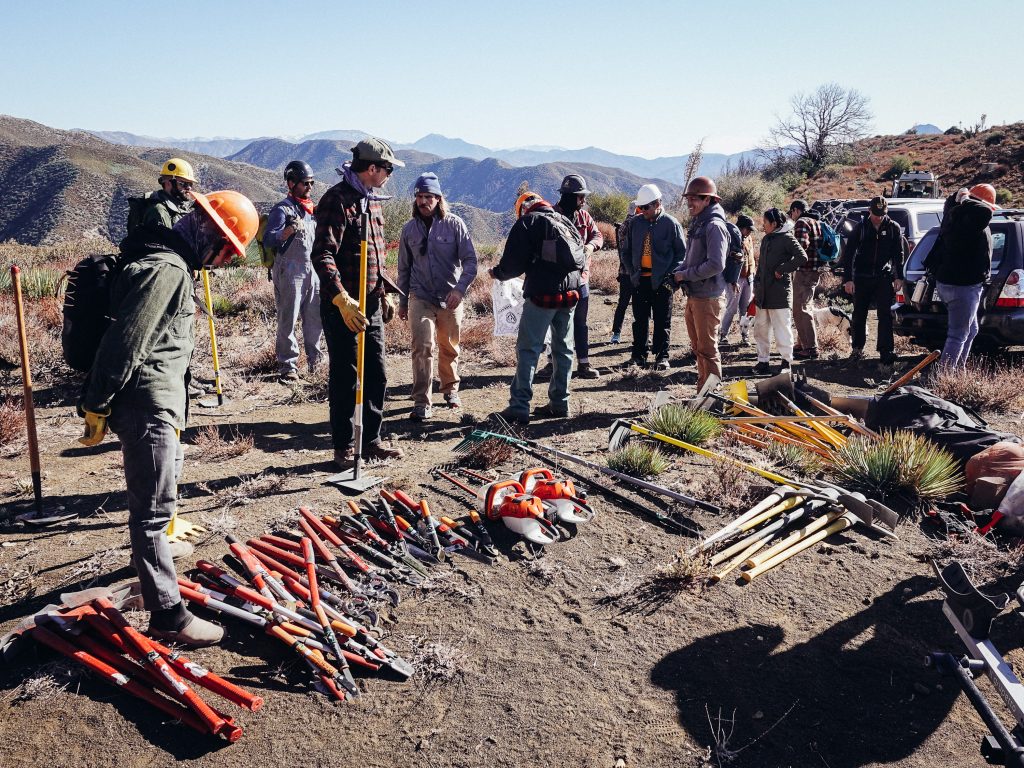 It is a common misconception that USFS trails are maintained by paid Forest Service workers. Nothing could be further from the truth, as the USFS heavily depends upon a volunteer workforce to maintain their trail network.
Our group welcomes proud forest citizens bound together by respectable trail work. Despite the founders passion of mountain biking, Lowelifes actively engages all user groups to join our trail work projects. Runners and hikers regularly work alongside mountain bikers on Lowelifes work days. These joint efforts and education on multi use sustainable trail designs are tantamount to our mission.
There you have it. Lowelifes Respectable Citizens Club was founded in 2019 to focus on trail restoration, creation, and advocacy deeper in the Angeles National Forest.