Condor Peak Trail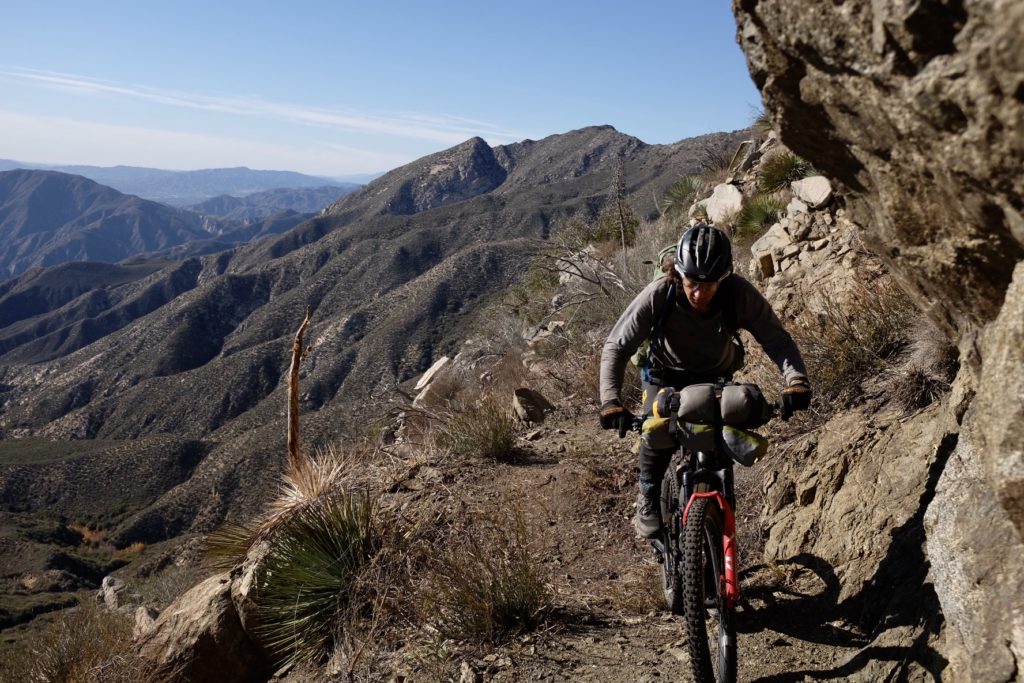 Bikepacking and Trail Work? Yes!
January 8 we set out for our second self-supported campout on the trail. This time it was choose your own adventure and see you out there. The elusive easier way in from the top via Mendenhall was just enough to entice a few of the crew. I organized a shuttle for them with my friend, Jon. Travis and I decided to just make our way up from the bottom. I have previously been a part of a number of failed missions driving up to Lightning Point in the winter. I liked my odds from the bottom.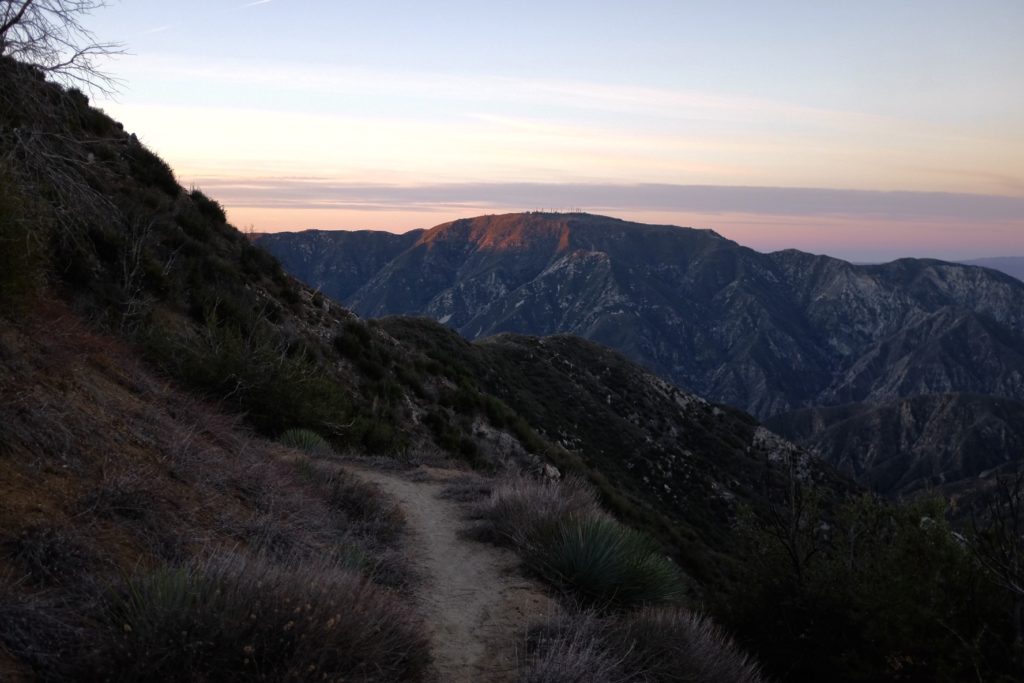 We were camping out near Fox Saddle, which is 7 miles and 3,000 feet up from Big Tujunga Canyon Road. Alternately, it's 7 miles mostly downhill from Lightning Point. The route from Lightning Point has a few punishing hike-a-bikes on Condor's Ridge to Nowhere especially when you're bike is fully loaded for camping out. From the bottom, you pay the whole way but in more manageable doses.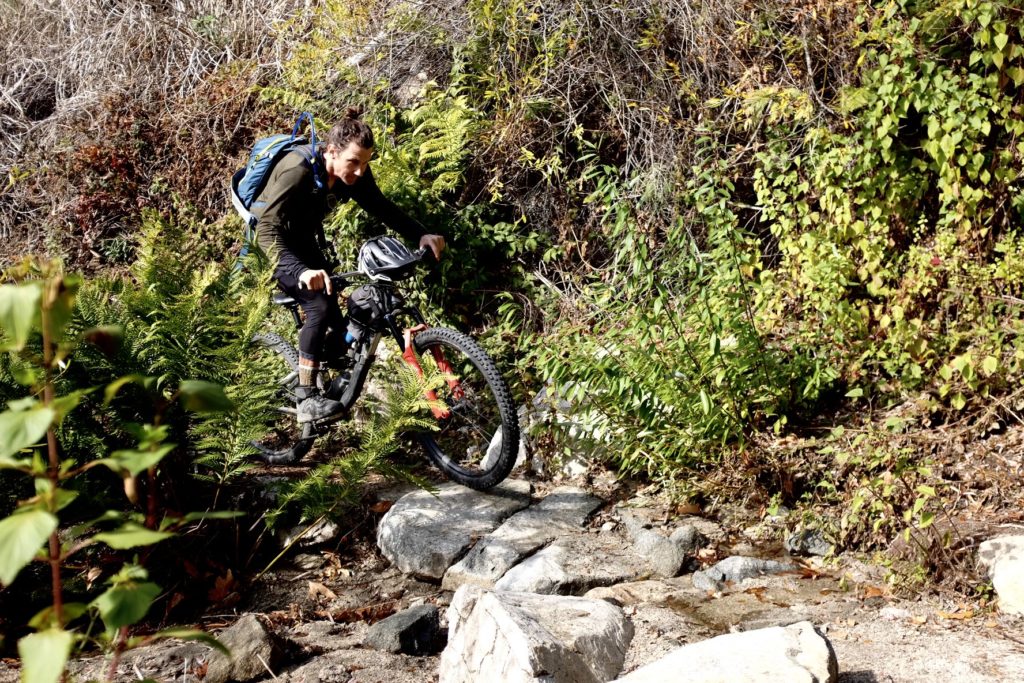 Somewhere along the climb up, a text came through from Rob saying they could not get through 3N17 to Lightning Point and had to turn around. Jon used his car to pull a few downed trees off the road. They even had to narrowly squeeze past an abandoned U-haul truck in the snow. Rob and Edward decided to come back and start up from the bottom…
In the end, it would just be Travis, Edward, and I camped out for the weekend. We worked till the sun went down which was just enough time for us to finish one of the huge rockfall projects. Travis kept pushing ahead removing brush and rootballs using a Rogue 55HRH, extra-large loppers, and a battery sawzall. Edward showed up late after dealing with cramps but still got a bunch of work done down lower on the trail. He couldn't pedal his bike anymore so he gave his legs a break and went to work. Feeling rejuvenated he finished the pedal up a little before sundown and we all had a nice evening at camp.
A cold and windy night had us up early and ready for day two. We kept pushing down trail towards Fox's south ridge cleaning up the trail and removing as much of the rockfall as possible. Thankfully Carson was making the long journey up on Sunday to help out. He showed up later in the morning and brought some fresh energy into the work. Despite a lot of the crew having to back out of this month's trail work, we got a shocking amount of work done!