Condor Peak Trail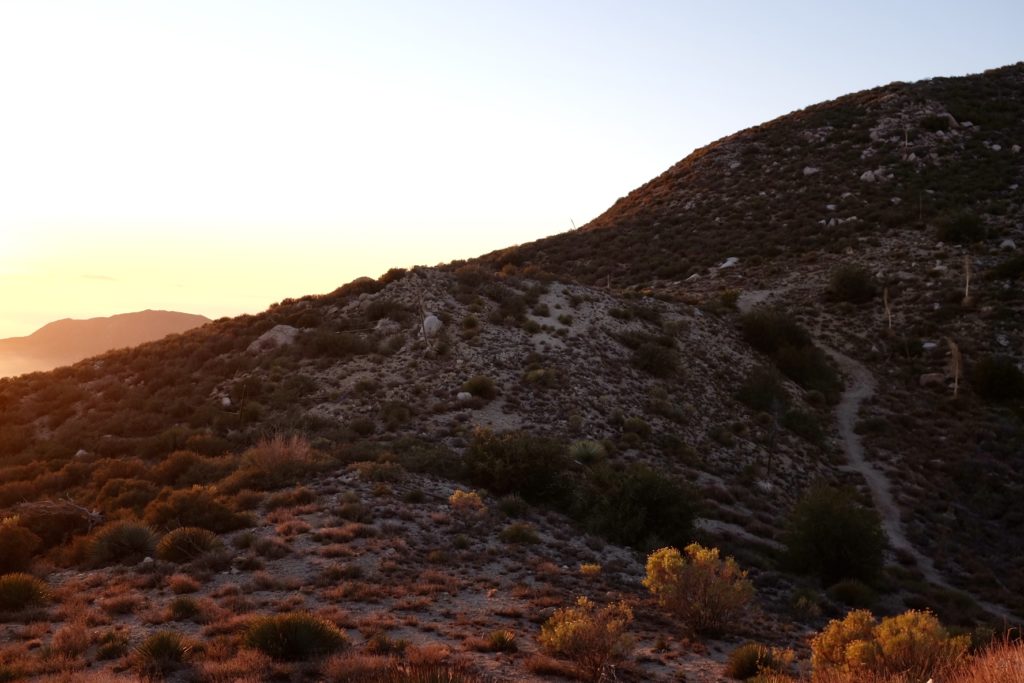 Home on the Ridge. Dec 4-5.
On my first scouting mission I had my doubts that people would answer to the call of the Condor. I saw the potential but it seemed too remote for most people's interests. I just had to find the right people. Those who like the true flavor of the San Gabriel's and those who also like to volunteer. The overlap of that Venn Diagram is basically empty when you consider the circle dedicated to those who visit the Angeles National Forest. Condor Ridge and the Fox Mountain sections of the Condor Peak Trail are mind blowing! I knew if I could just get the right folks out there they would see how special it is.
With enough hard work, it has the potential to be such a great trail for bikes. Currently, it is mostly a trail runner/peak bagger spot known for overgrown vegetation and sketchy traverses across massive slides. The destruction of the 2009 Station Fire was significant in this area. Torched bigcone Douglas fir and oak skeletons not yet blown over by the wind are reminders.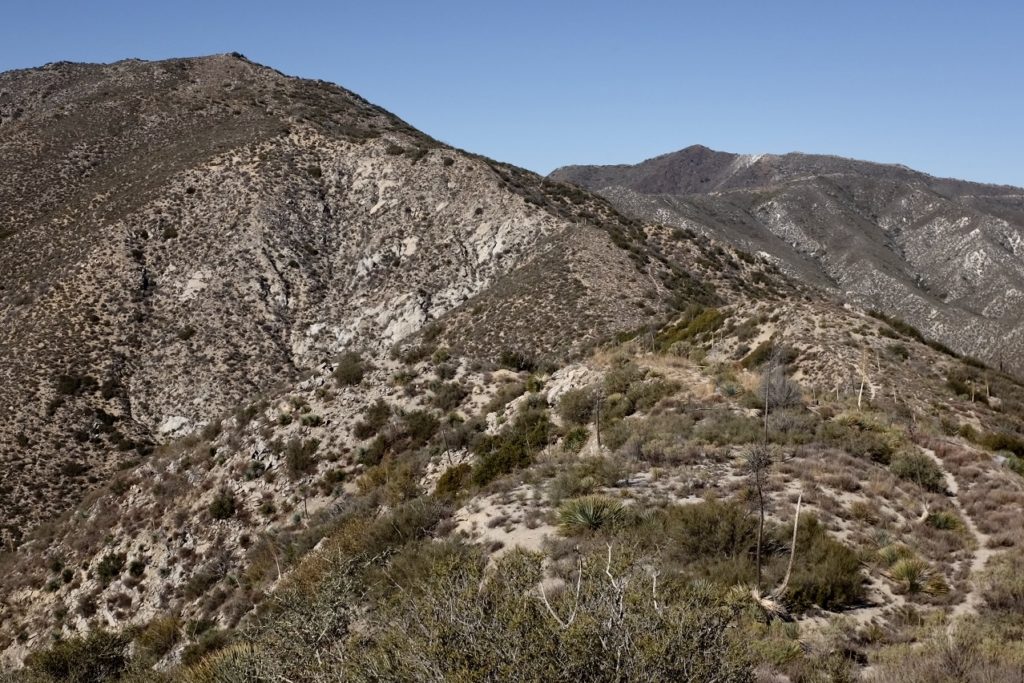 Fast forward. I have found the right folks and we have been working hard to change all of that. And now the work is getting even harder. It was time to load our bikes up and go deep! We are now camping out on Condor Ridge near Fox Mountain in a depression on the exposed ridgeline. With Santa Ana winds in the forecast the first evening we knew to stay tucked in as best we could. Travis got a little greedy with tent views and took a proper beat down by the northeast winds. His tent looked like a battle-torn flag at dawn. Nothing fazes Travis, though… He just grabbed his sleep pad, found a protected spot, and passed out after his huge first day effort outworking everyone by two hours!
The first day we got some great work done along Condor Ridge and the upper stretch of the Fox Mountain section. Travis, Chase, and Rob worked along Condor Ridge opening up the trail corridor. Steph, Eric, Brandon, and I started unearthing the buried trail tread along Fox. After a long day, we hiked back to camp to catch the sunset from our campsite.
Recent Lowelife crew addition, Edward, was set to roll in "at dusk" from Lightning Point to join camp and the Sunday dig session. A few hours after sundown, we could see the faint glow of a bike light winding its way down beneath the silhouette of Mount Gleason. Like a true Lowelife, Edward rolled in fully loaded under the cover of dark. Travis went to meet Edward on trail for a night ride to solidify his status as legendary Lowelife. We hung out around our yucca "camp fire" till late at night telling stories and watching shooting stars and space stations float by.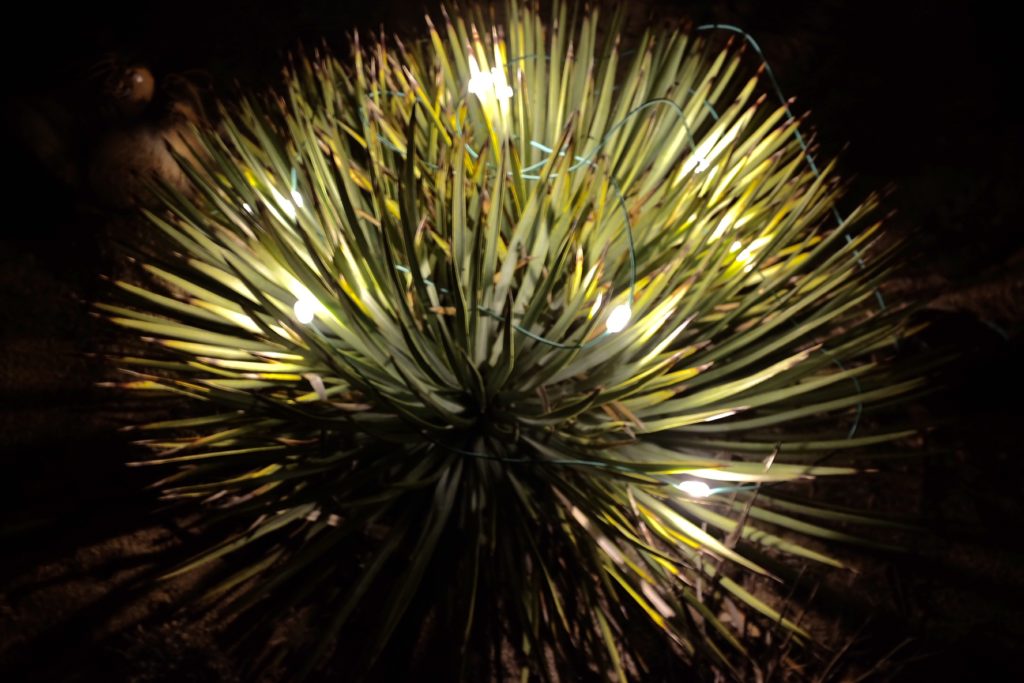 Day 2 we picked up where we left off. Chase could only stay the first day so Steph, Eric, Rob, Travis, Edward, and I got to work early. Stevo was set to join forces later on in the morning. He showed up and we all were in a grove working like tractors along Fox Mountain. He jumped right into sequence on the syncopated rhythms of steel cutting through decomposed granite before being tossed into the void. It was a very satisfying day to see so much progress happening so far away. The end of the project finally felt within sight.
I rode my bike home late that afternoon to Altadena from Fox Mountain. Arriving home under the cover of dark completely smashed from the weekend was a memorable moment. All I could think of is how thankful I am for all the folks that have stepped up to help. 2,007 hours in on the project, 67% complete, THE END IS IN SIGHT!