Condor Peak Trail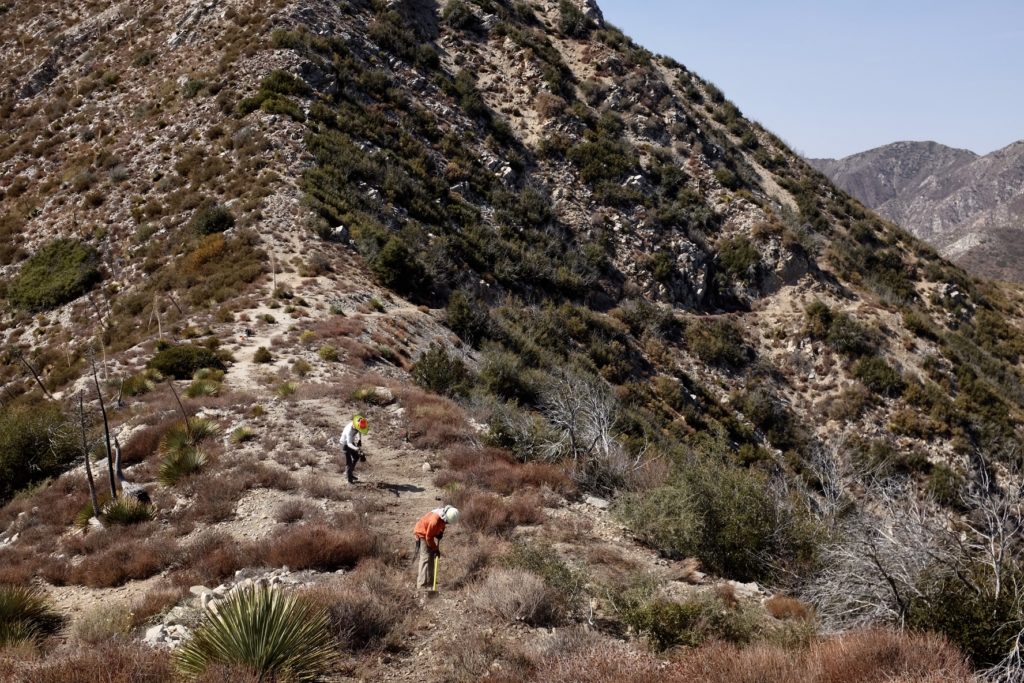 We Reached Condor Saddle!
The October 2021 campout and two days of work on upper Condor was a big one. It was great to have Brent from Kern River Valley Mountain Bike Association join us during an important milestone in the restoration project. We reached Condor Saddle with our work from Mendenhall Ridge Rd. The entire "Ridge to Nowhere" segment of the trail is restored.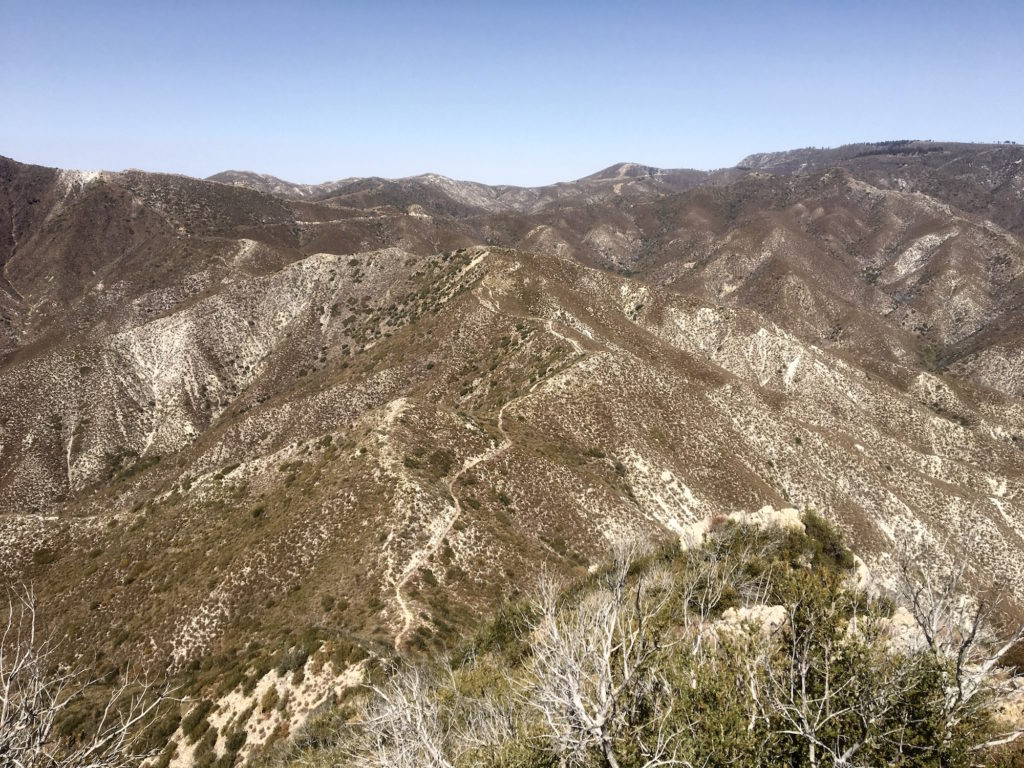 Along the final stretch to the saddle it was mostly moving dirt. We cleared slides and tossed dirt until we reached the compacted tread beneath. While we still were removing some chaparral from the trail bed, it was not as bad along this final stretch. We brought more shovels and less brushing tools this time.
We put in an additional 142 hours of work bringing us to 1,848 total project hours. We are 2/3 complete on the project and have our sights set on the remote middle section of the trail along Condor Ridge and Fox Mountain.
Soon enough winter will set in and access will become too difficult via 3N17 and Mendenhall. Then we will take advantage of the cooler weather and continue our work from the bottom at Big T. Eventually we will meet with our efforts from above. It's going to be wonderful to plug this 10 mile long singletrack into the local trail network.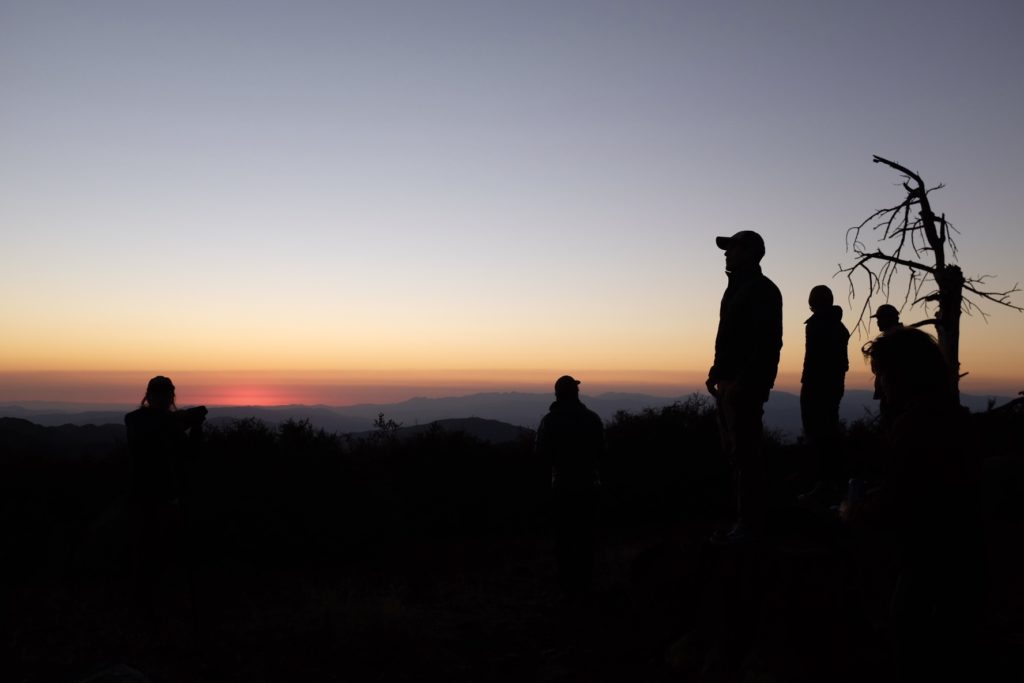 Big thanks to our Forest Service rep, Mike Paniagua, for always making the time for us to coordinate vehicle and project support! We will be back out for two days of work and campout at Lightning Point on November 6-7!