Bobcat Fire Restoration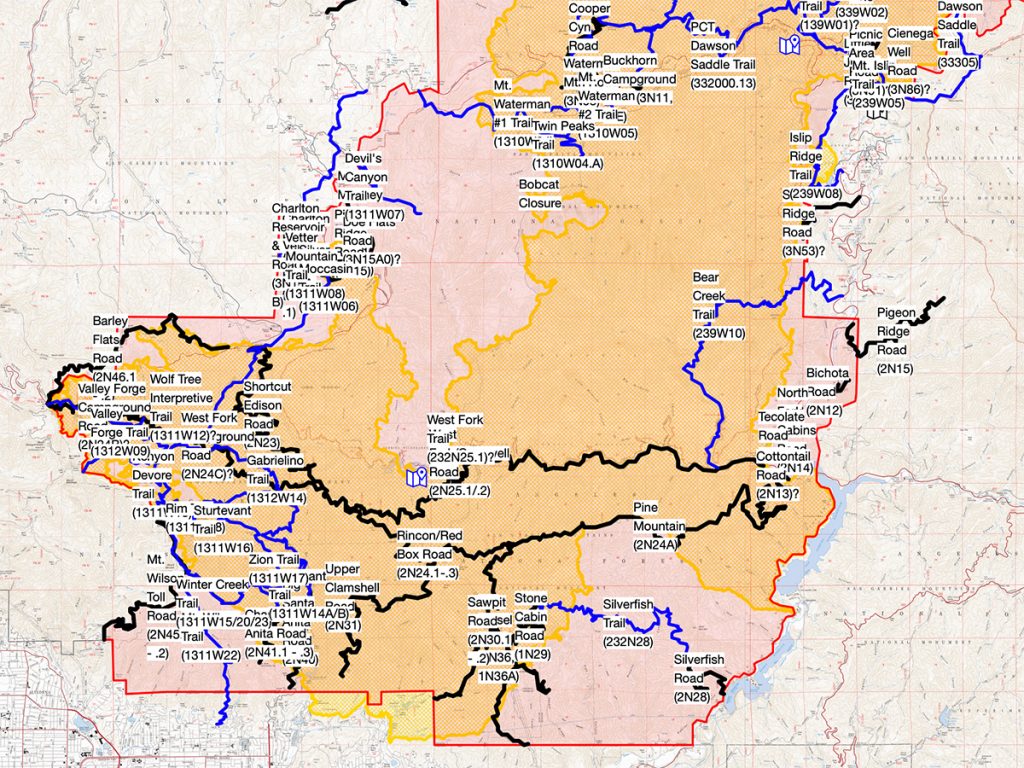 Bobcat Fire Closures
As of November 2020, the Bobcat Fire in the Angeles National Forest is extinguished. However, the fire has devastated sections of the San Gabriels that did not burn in the 2009 Station Fire. Some areas have no record of fire activity, which means it has been over a century since they burned.
We won't begin to understand the extent of the damage to these beloved trails and San Gabriel landmarks until winter precipitation has come and gone. We can assume the burned areas will be close to biking and hiking for months if not years. However, you can be sure that Lowelifes and the other dedicated volunteer trail groups in the ANF will be out there working to restore these trails as soon as possible!
Here is a handy Caltopo map showing the current forest closures due to the Bobcat Fire.