Trail News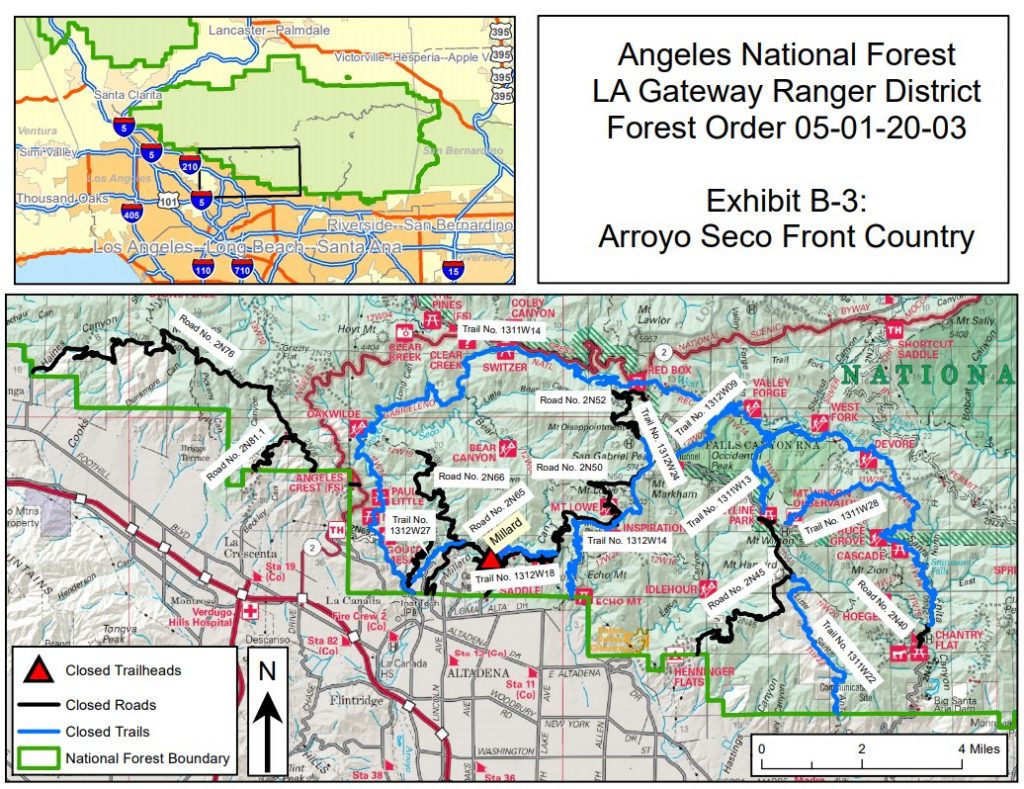 Angeles National Forest Closures Update
UPDATE: As of May 25, 2020, all trails in the Angeles National Forest that were closed due to the below Forest Order are back open. Select trails may be hard to access due to LA County trailhead closures.
The following info is compliments of our good friends at CORBA, and our land manager partners USDA Angeles National Forest / SGMNM.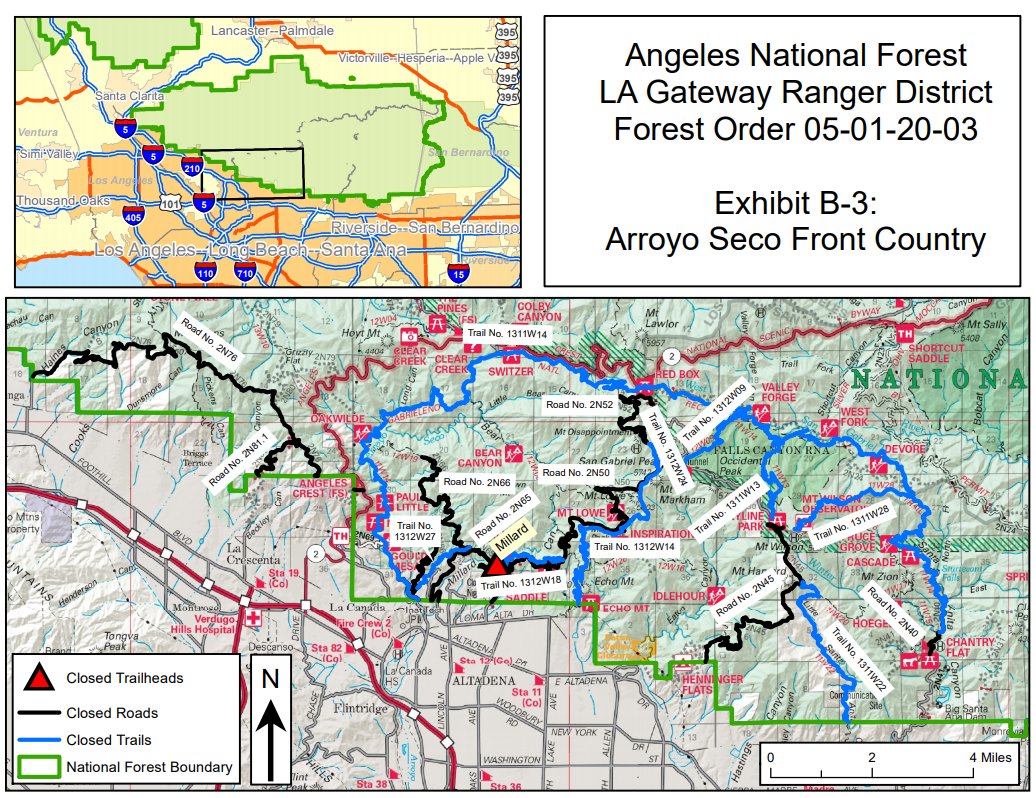 "Today, April 3, 2020, the Forest Service issued a closure order for many popular trails that have seen higher than normal use, and lower than needed social distancing. People longing to escape their homes and recreate have flocked to open spaces since the beginning of the closures related to Covid19. After three weekends of trying to encourage social distancing, the only way to enforce people to maintain social distance is to close trails.
The closure is in effect from April 4, 2020 through April 30, 2020. The full closure order, including maps, is available at https://www.fs.usda.gov/Internet/FSE_DOCUMENTS/fseprd720172.pdf
The Forest Service order closes the following Trailheads:
Millard Canyon
San Antonio Falls (Baldy Bowl)
Icehouse Canyon
North Devil's Backbone.
And the following popular fire roads and trails are closed:
Gabrielino Trail
Kenyon Devore trail
Mt. Wilson Trail
RIm Trail
Valley Forge Trail
Sam Merrill Trail
Sunset Ridge Trail
San Gabriel Peak Trail
El Prieto Trail
Ontario Peak Trail
Bear Canyon Loop Trail
Devil's Backbone Trail
Telegraph Peak Trail
Mount Baldy Trail (Bear Canyon)
Bighorn Peak Trail
Chapman Trail
Timber Mountain Trail
Icehouse Canyon Trail
Three T's Trail
Baldo Bowl trail (San Antonio Falls)
North Devil's Backbone Trail
Joatnga Interpretive Loop Trail
Acorn Trail
Big Santa Anita Road
Mt. Wilson Toll Road
Mt. Lowe Road
Disappointement RIdge Road
Chaney Trail/Millard Canyon Road
Brown Mountain Road
Millard RIdge Road
Arroyo Seco Road
Mt. Lukens Road
Earl Canyon Motorway
Oliver Road
Doane Ebey Road
Doane Canyon Road
May Canyon Road
WIlson Canyon Road
Potato Mountain Spur
Palmer Evey Canyon Road
At this point we should assume all trails and open spaces in and around Los Angeles and Ventura Counties are off limits, even if they are not specifically closed. This closure is temporary, expiring April 30, and we'll update as needed."