Trail Maintenance

Chainsaw on the Gabrielino Trail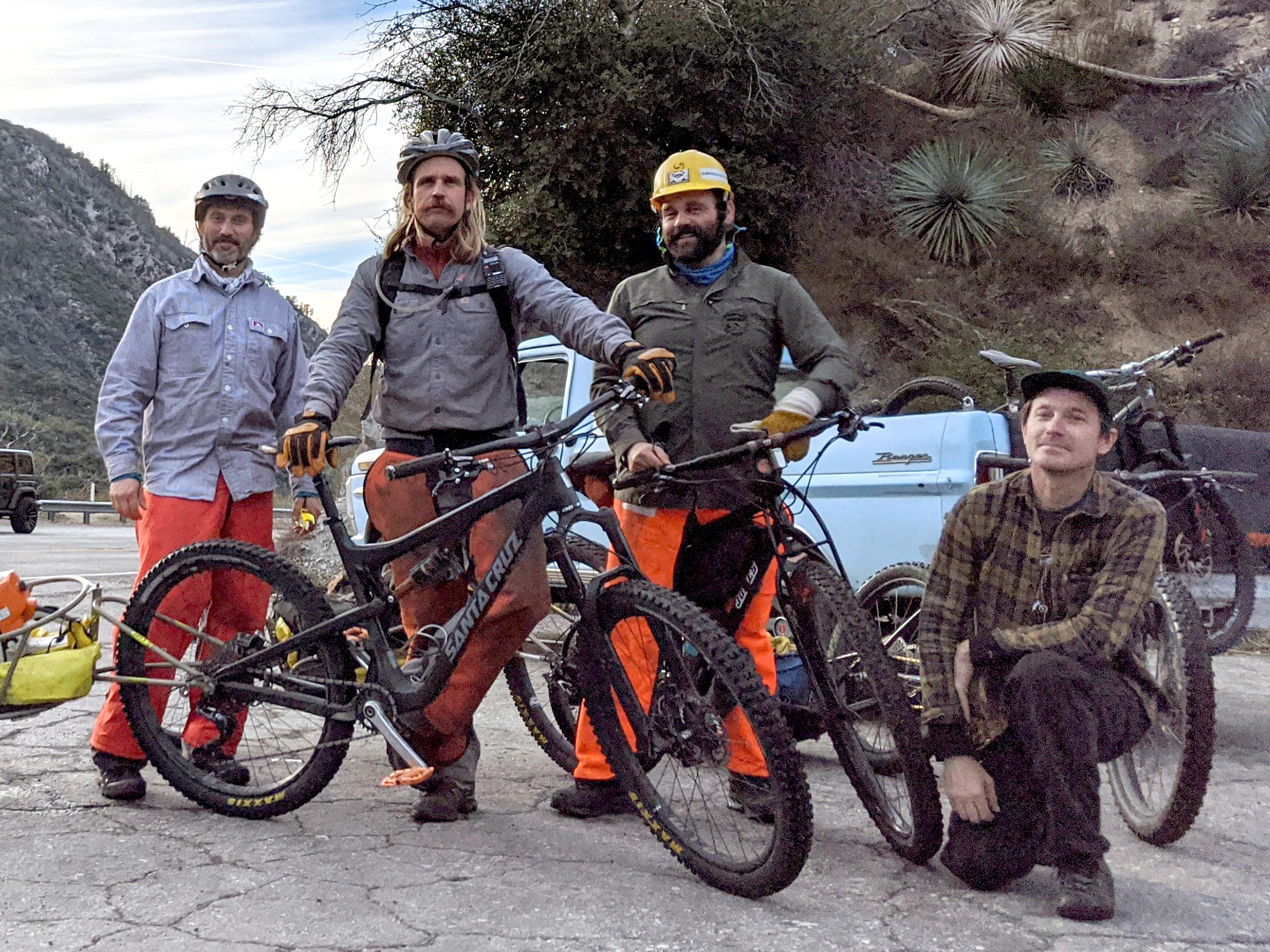 Sunday, January 5th, a joint LRCC and MWBA chainsaw crew worked on the Gabrielino trail. We started down from Red Box while CORBA volunteers worked up from Switzers. The combination of heavy snow over the holidays and recent wind storms has dropped trees on all forest trails. We didn't get but 100 yards from the trail head before we found our first large saw project. There is a lot of chainsaw work ahead for volunteers.
In preparation on Saturday, Matt and I spent 2 hours doing saw maintenance and sharpening old chains. All the chains from last season are very worn and we are ordering new chains. I'm grateful the USFS Sawyer program has taught us not only safe operation, but also saw inspection and maintenance.
USFS Bryce Hoffman was notified beforehand and approved the saw work. USFS Michael Paniagua met us in the morning at Red Box and hiked into the first work area. It was great to have Mike join us on trail to review conditions. The day started smoothly after talking over the initial projects with Mike.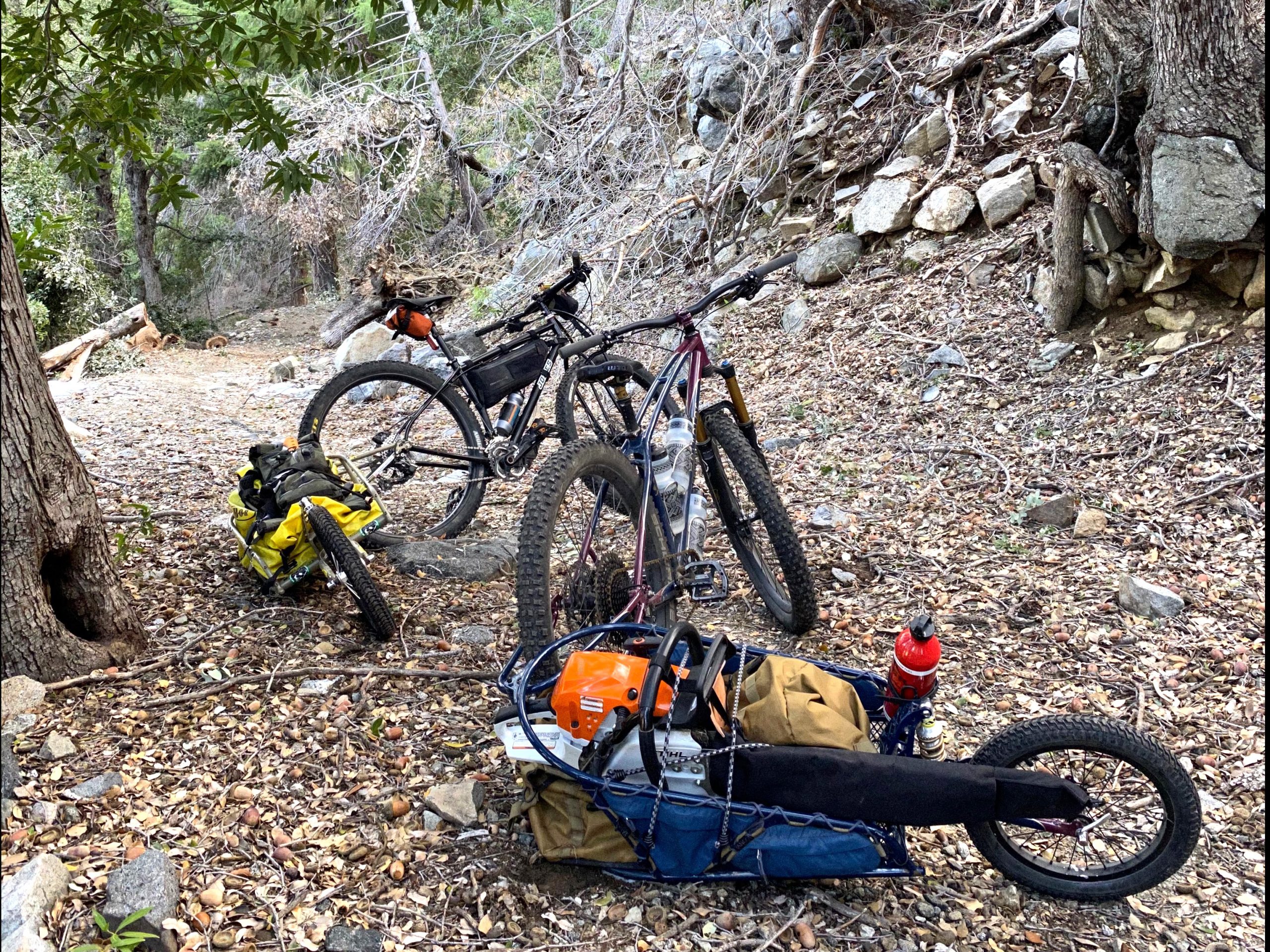 Carson Blaker, Rob Peterson, Matt Baffert and I completed about 1.7 miles of trail clearance. Red Box down to the Ladybug "upper connector" at Cloudburst Canyon is now clear. The down trees were plentiful and we worked 8am-4pm.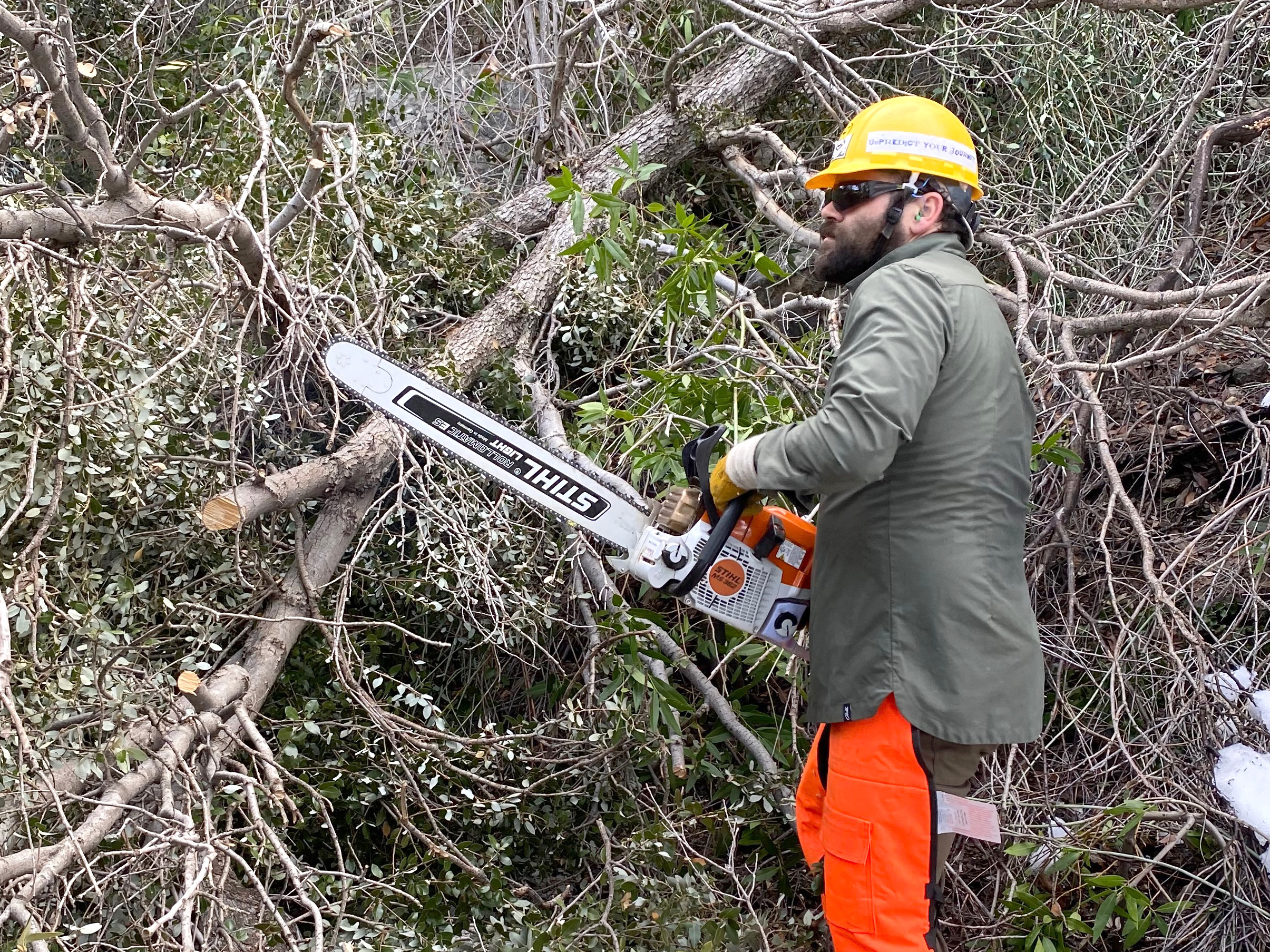 The Angeles National Forest Sawyer program is unique and is of high value to our community. Below are a few Before/After examples of the dozens of fallen trees we removed from the Gabrielino trail.