Advocacy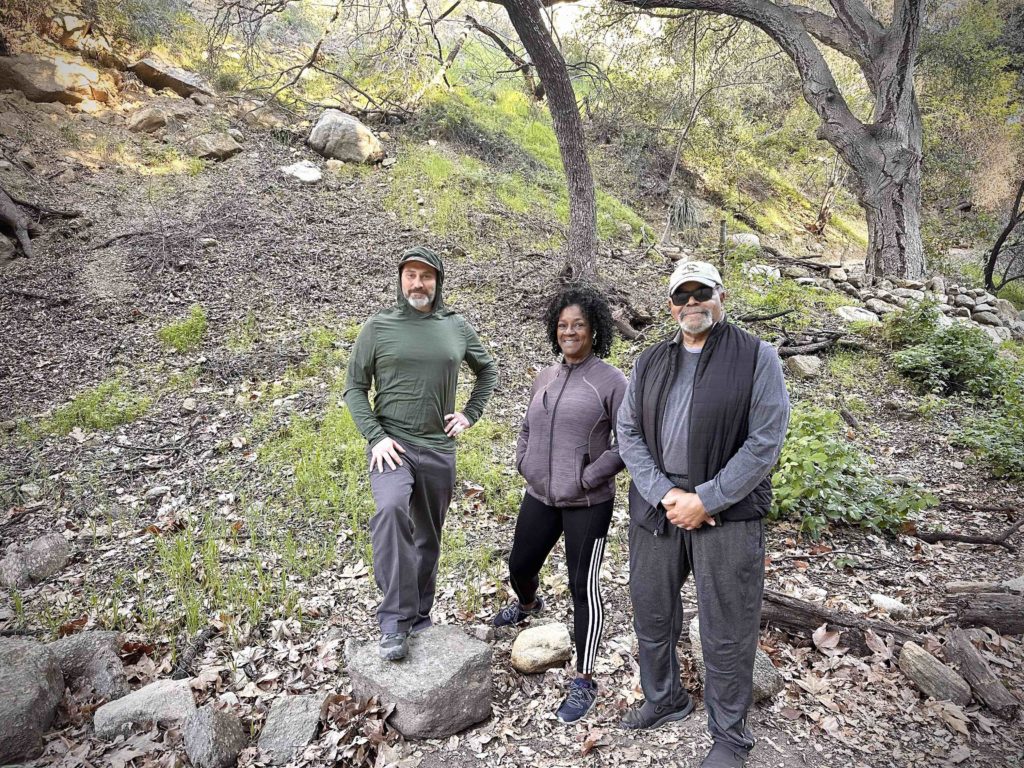 Planning a Robert Owens sign in El Prieto
Engaging our local community is essential to successful trail projects.
Lowelifes Respectable Citizens' Club goal of Robert Owens historical signage at El Prieto trail is one step closer to fruition.
In conjunction with our article about Robert Owens, Lowelifes has proposed an informational sign near El Prieto trail to the USFS. Having information accessible to trail users on-site is the best means of sharing Robert Owens's important story.
Lowelifes Board Director, Erik Hillard, guided two local Altadena history advocates on a site tour of El Prieto Canyon. Veronica Jones, Altadena Historical Society Board Director & Altadena Town Council representative, and Steven McCall, Los Angeles Conservancy Board Director, both hiked out to El Prieto trail to see the proposed location of a Robert Owens sign.
The local USFS Angeles National Forest staff is collaborating with Lowelifes on the sign design. In 2022, the USFS representatives visited the site with Erik Hillard and a design is in process. Engaging the community about the sign installation is an important part of the process. Lowelifes is excited to have Veronica and Steven contributing their knowledge, and community connection to our Robert Owens sign project.