Condor Peak Trail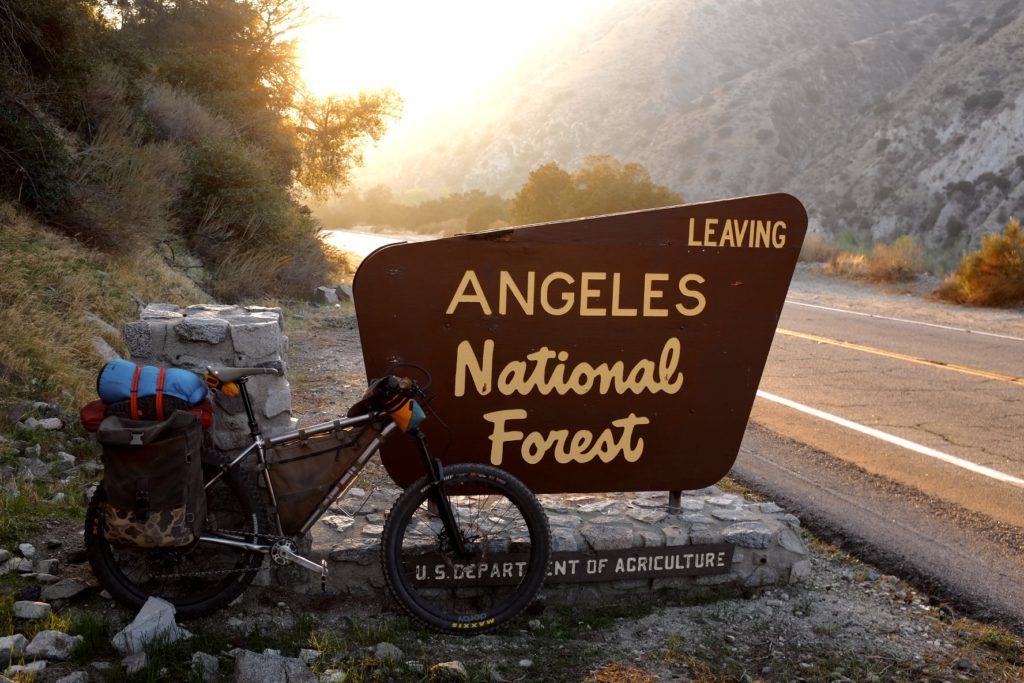 The Work is Never Done
It's true. The work is never done. But this past March we finished up our restoration on Condor. Wow, what an adventure to say the least! A project spanning two and a half years and 2,308 documented hours of work. That doesn't include pedaling our fully loaded bikes uphill for over 3,000 feet of vertical to access the project area. That number is tools hitting the ground. The time spent on all of the logistics to ultimately get volunteers to this remote project was huge! The total project hours for Condor comes in at 5,928. Whether it was driving up to camp at Lightning Point to then ride our bikes five or seven miles one way to the project or pedaling up the huge climb from the bottom, a lot of effort went into getting volunteers on site. To sum it up, the commitment and what we were asking of our volunteers were huge.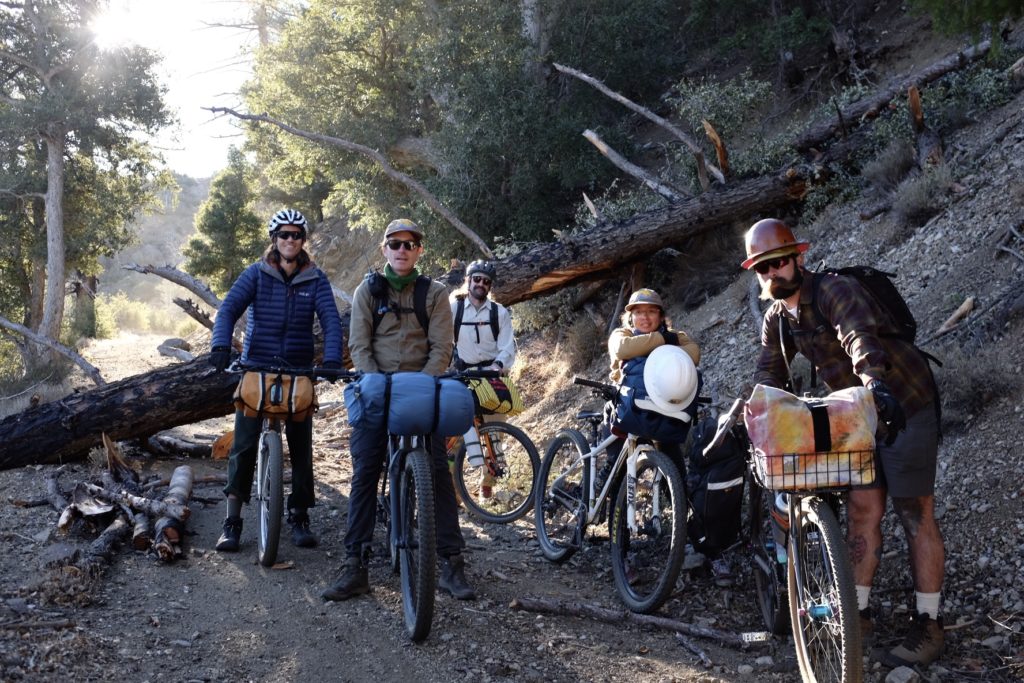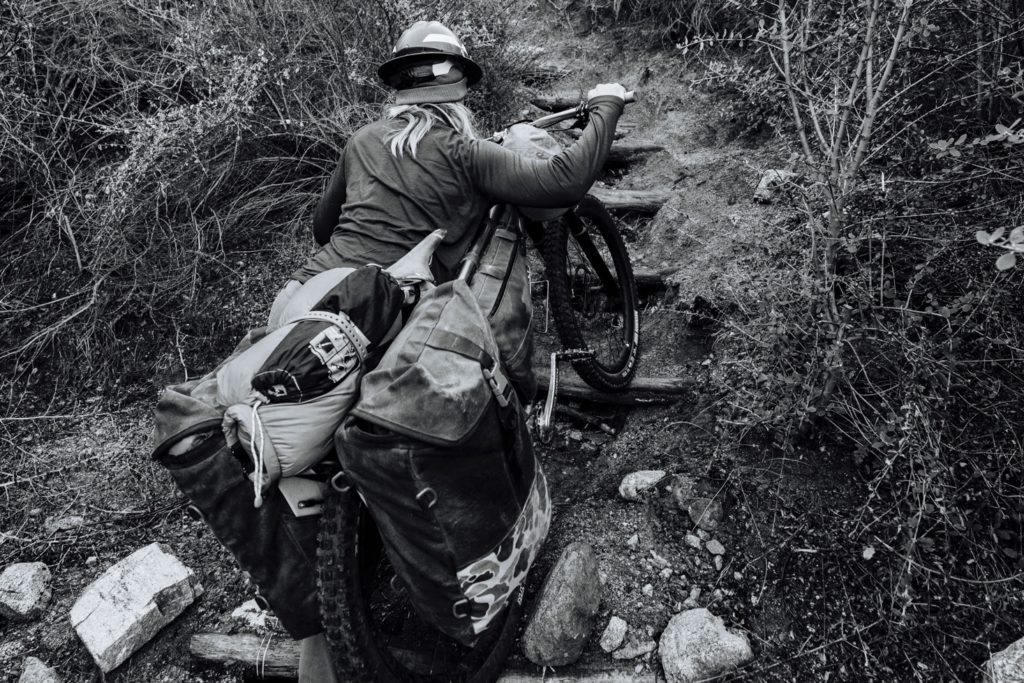 Initially, I wasn't sure folks would care to engage in stewardship on the Condor Peak Trail. It seems like a faraway land from the Altadena locale even though it really isn't. Fun fact: Condor Peak is visible from the westbound 210 exit for Lincoln in Altadena. I knew if other volunteers saw Condor Ridge and Fox Mountain up close they would see how special the trail is. This was the most inaccessible area of the project. From the top, it was guarded by the most unruly, profuse, and thorny chaparral along the Ridge to Nowhere. From below, it was protected by six miles of unmaintained and clapped-out trail, over 3,000 feet of vertical, knuckle-grinding and shin-scraping brush tunnels, deteriorated trail along sheer cliffs, and massive slides embedded with large rocks.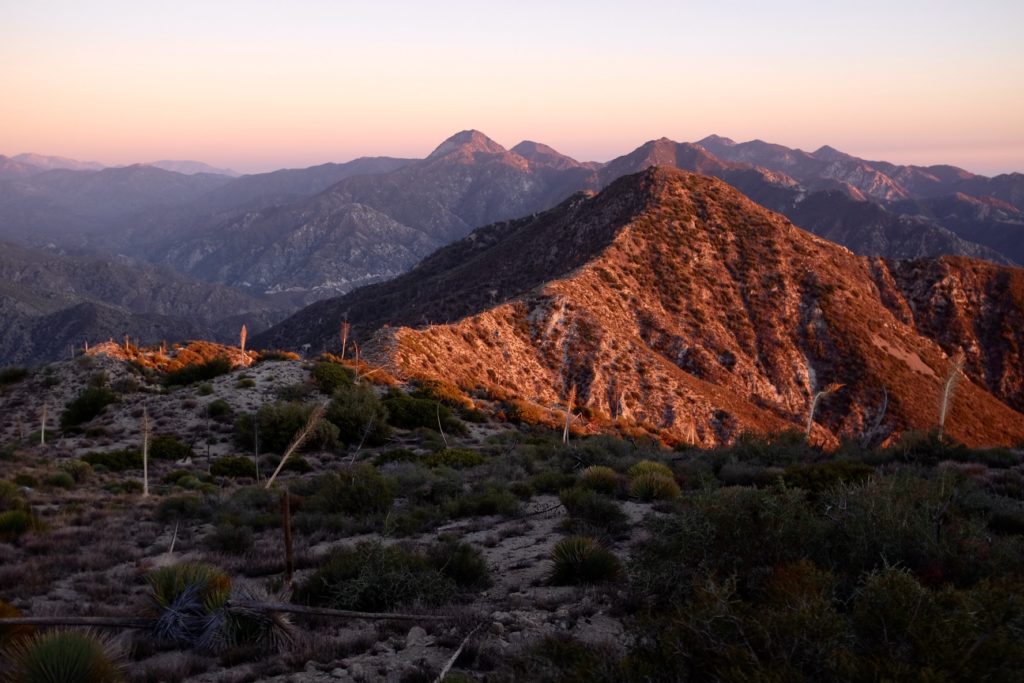 It's funny how accessible Condor Ridge feels now that the trail is well maintained. The epic-level efforts to get up there are a thing of the past. The plan to complete the project was as easy as 1-2-3. Number one: Work from above off Mendenhall Ridge Rd during the months it's accessible to break through the Ridge to Nowhere. Number 2. Work up from the bottom off Big Tujunga Canyon Road to work the lower. And number 3. Campout on the trail to work Condor Ridge and Fox Mountain. Number one was the biggest priority. Using bikes and gravity from Lightning Point to move in hundreds of pounds of tools and supplies would be our best bet. I knew we had to punch through Ridge to Nowhere to access the most difficult projects of the restoration along Fox Mountain. I had plans to buy better tools and tackle this area when the time was right.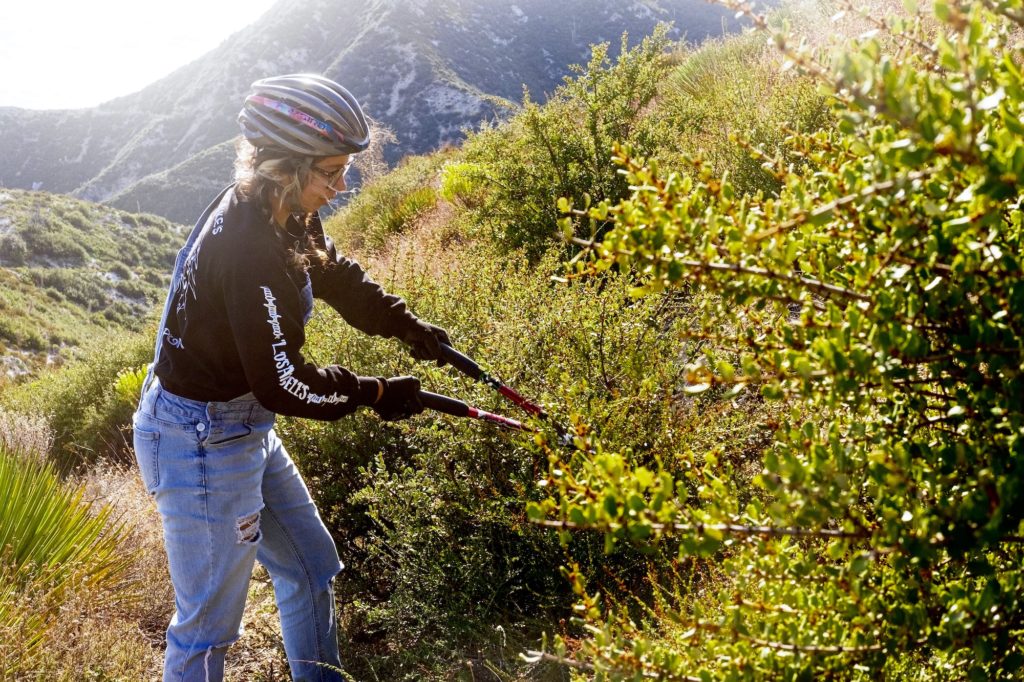 Funny thing is… the Ridge to Nowhere was the most time-consuming two miles of the whole project. Despite some of the best views in the Angeles, I knew that not a lot of people would love this section of the trail. The Ridge to Nowhere is an old dozer track put in during the 1975 Mill Fire. It is undulating with punishing grades in both directions and truly out in the middle of nowhere. It is very important in that it connects with Trail Canyon and Mendenhall Ridge. It plugs Condor into the rest of the trail network rather than being a dead end at the high point of the trail. The trail used to end at Fox Saddle and you just scrambled the rest of the way up to Condor from there.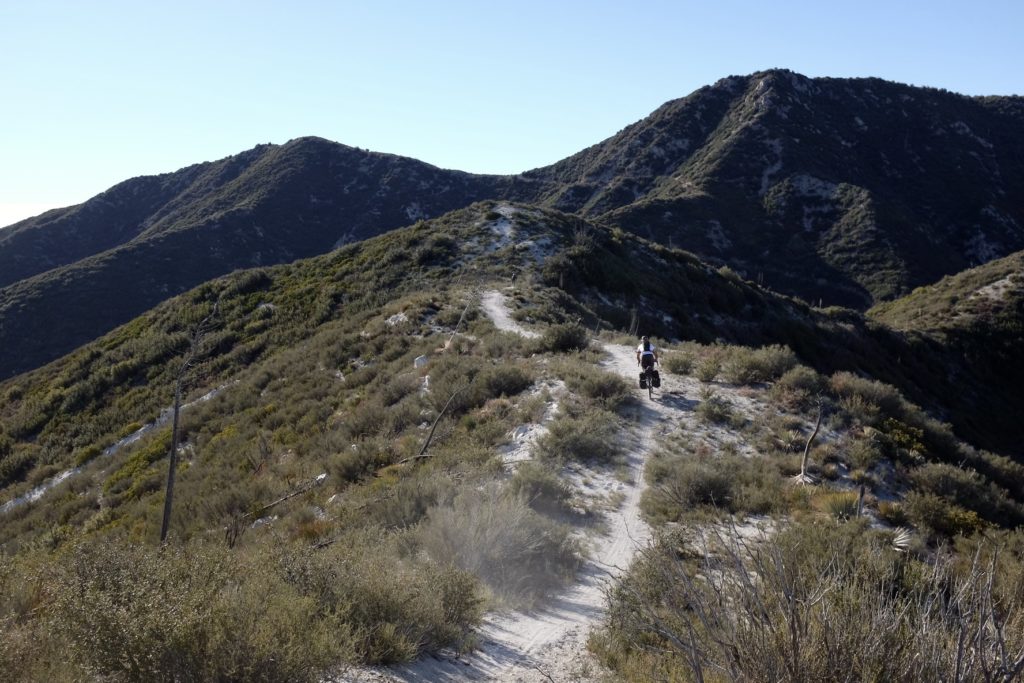 By all accounts, 1997 seemed to be the last time any real work was done on Condor Peak Trail. It was done during El Nino and much of the fresh work did not hold up. The Forest Service hired a contractor and here is veteran volunteer Don Tidwell's notes from November of 1997:
"Condor Trail – November 1997 This was after the El Nino weather pattern had just started. The fire break section had already started to wash away. A bobcat-type mini-bulldozer was parked on the fire break and trail machines were working the upper trail and lower trail. A one-mile section in the middle was worked by foot crews without the heavy equipment."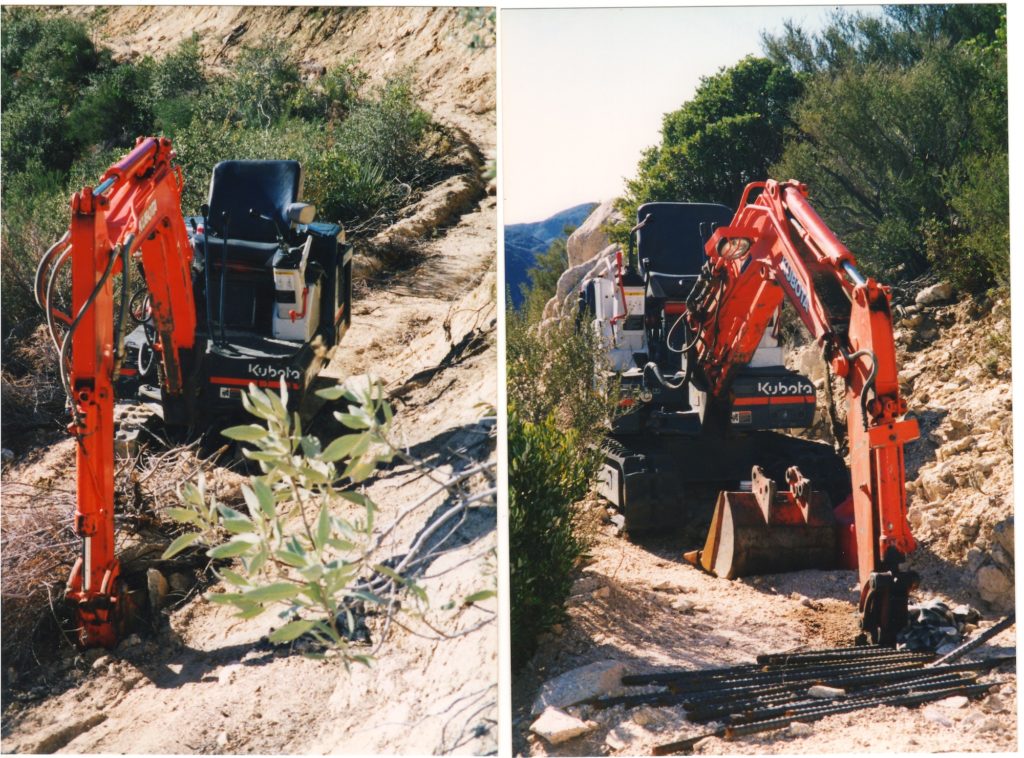 Fast forward through our inaugural campout in November 2019, a few days of work from the top, a few days of work from the bottom, and fifteen months of pandemic-related volunteer shutdowns… It was now May of 2021. The project was back on track and we came out swinging! Excited to get the project going again, we hosted a bunch of workdays from the bottom. At the same time, we were doing a bunch of roadwork – AGAIN! – on 3N17 and Mendenhall so we could get our vehicles to the upper trailhead. By July, we were ready to host campouts at Lightning Point again. We did four in a row and punched through the rest of Ridge to Nowhere to Condor Saddle and were moving our way down Condor Ridge by November.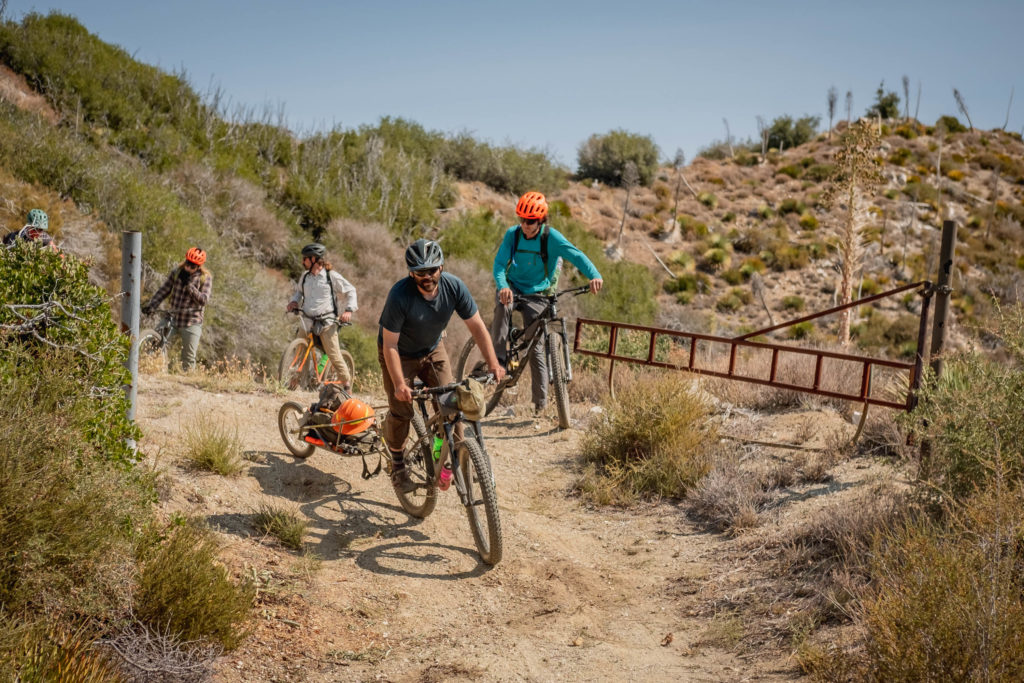 July of 2021 was our first big stewardship campout at Lightning Point since November of 2019 and it was memorable. Volunteer interest was high after being socially isolated for months. It was a great feeling to be back to work on the restoration. We had special guests Gabriel Tiller and Steve Messer attending. Steve is a mentor of mine, President of CORBA, and a board director at CAMTB. He has been involved in protecting access for cyclists on the Condor Peak Trail for decades. Thanks to Steve, if the proposed 17,000 acre Condor Peak Wilderness ever happens, Condor Peak Trail is "cherry-stemmed" out of the surrounding Wilderness protecting bike access. Gabe had an interest in the project because Condor is a part of his brainchild, Orogenesis, a Pacific Crest Trail for cyclists if you will. At the time, Gabe was Executive Director of the trail association he established, Oregon Timber Trail. He has since then stepped down to put all of his energy into the Orogenesis route. This summer he started hosting stewardship events across the west by teaming up with the corresponding trail association of the venue. The work is focused on connecting the many gaps in this behemoth project. After Gabe's weekend on Condor, he stated, "I'll never complain about brushing in Oregon again."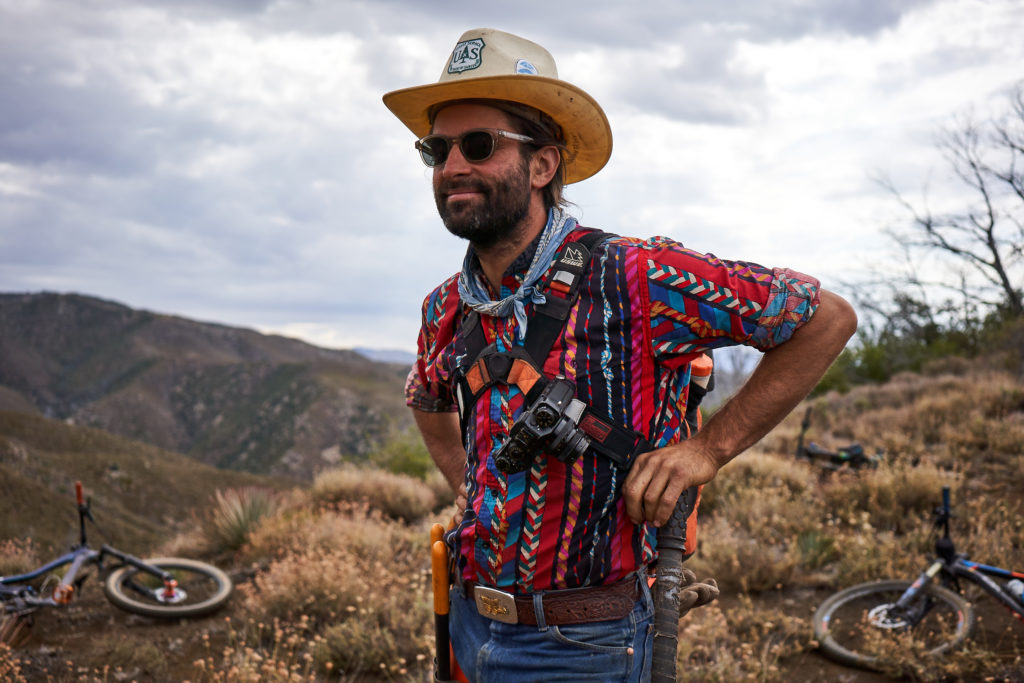 After hosting stewardship campouts all summer, winter was creeping up on us and snow would inevitably block access to Lightning Point. In December 2021, we had our first campout on trail. We camped on Condor Ridge just below the high point in a slightly protected depression along the ridge. We got to sink our teeth into some of the big projects along Fox Mountain and got a real feeling for what it would take to complete the section. December's campout was a major milestone and one of my most memorable times as a volunteer. Especially riding my bike all the way home from Condor Ridge under the cover of darkness.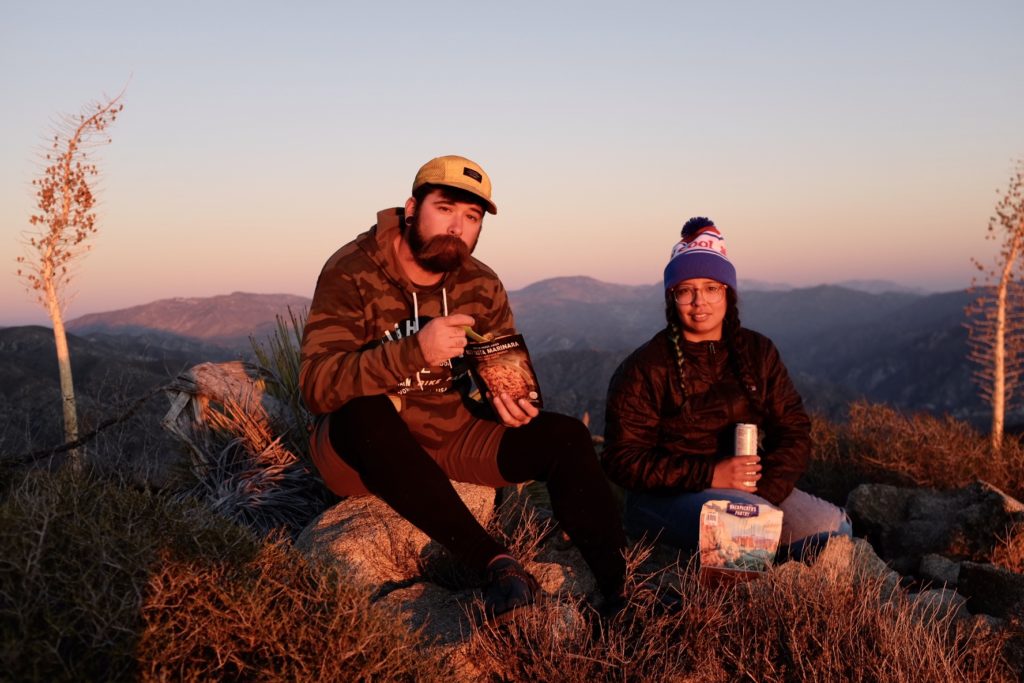 Now it was time to buy those tools. We picked up a 60-volt cordless rotary hammer and shims and wedges used for splitting rock. We could use the rotohammer to drill the holes for the shims and wedges or use it as a demolition hammer with a chisel point. Right after the December campout on Condor Ridge, my dad shuttled Carson, Travis, and me up to Lightning Point so we could move our new tools into location and get started on the work. This was also a very monumental day of the project. I was now 100% positive we could not only complete this project, but the trail would be an excellent riding trail for bikes. I was having so much fun on this project and to have Travis so committed as well, we had a momentum that was unstoppable. That day, we also moved a chainsaw on trail in preparation for a section along Fox Mountain's south ridge we dubbed the Brush Tunnel.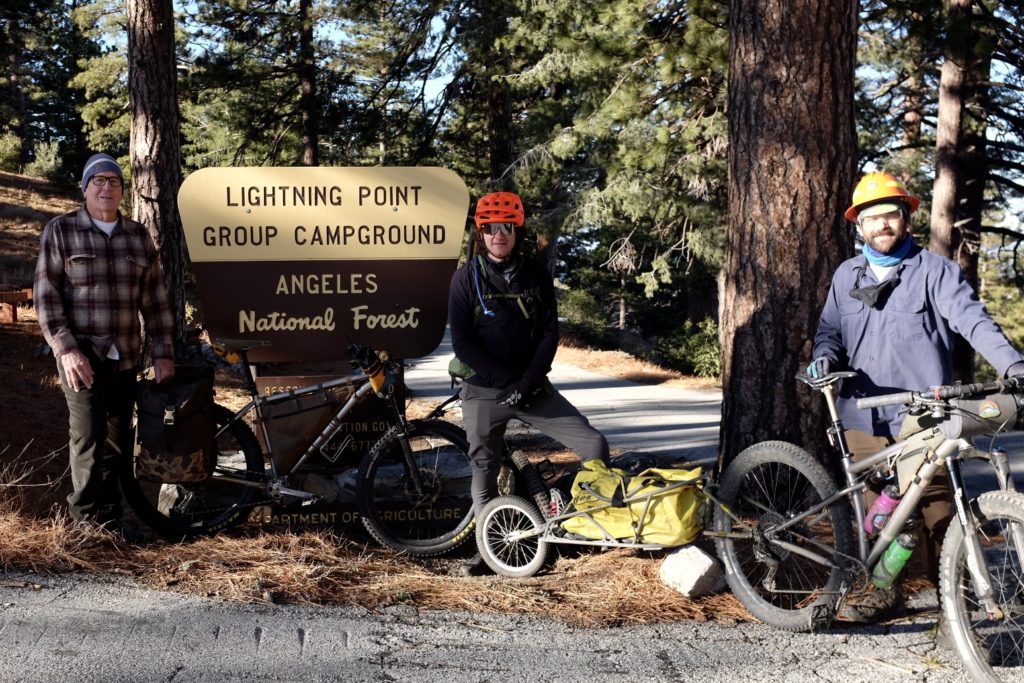 With snow now blocking access from above, we hosted two campouts at Fox Saddle where we pedaled up from the bottom. Prior to those campouts, Travis initiated what he called "quality of life" work along the segment of the trail in the middle that was passable but very difficult to pedal any of it uphill. The "quality of life" work consisted of trimming brush and removing root balls just enough so we could start riding, rather than pushing, our bikes and gear uphill. During these last two campouts, we completed nearly all of the rockslides and tread work along the Fox Mountain section to where we could move some more tools and the chainsaw downhill for our final assault. At all three of our campouts on trail, we had very high winds and cold temps making sleeping conditions not easy. You couldn't wait to get to work on the trail the next morning!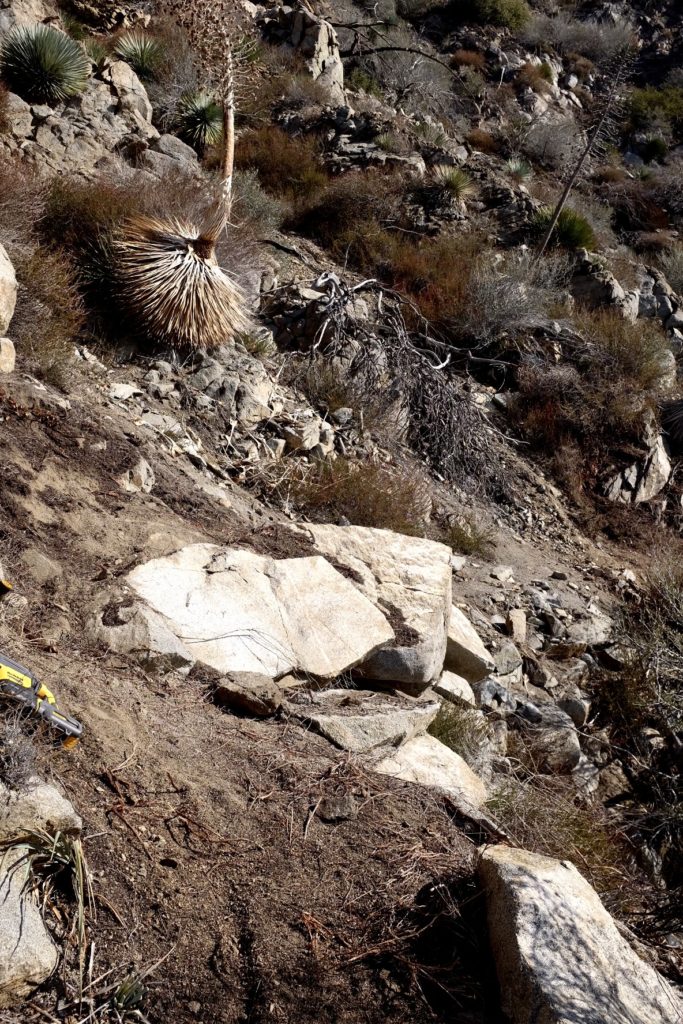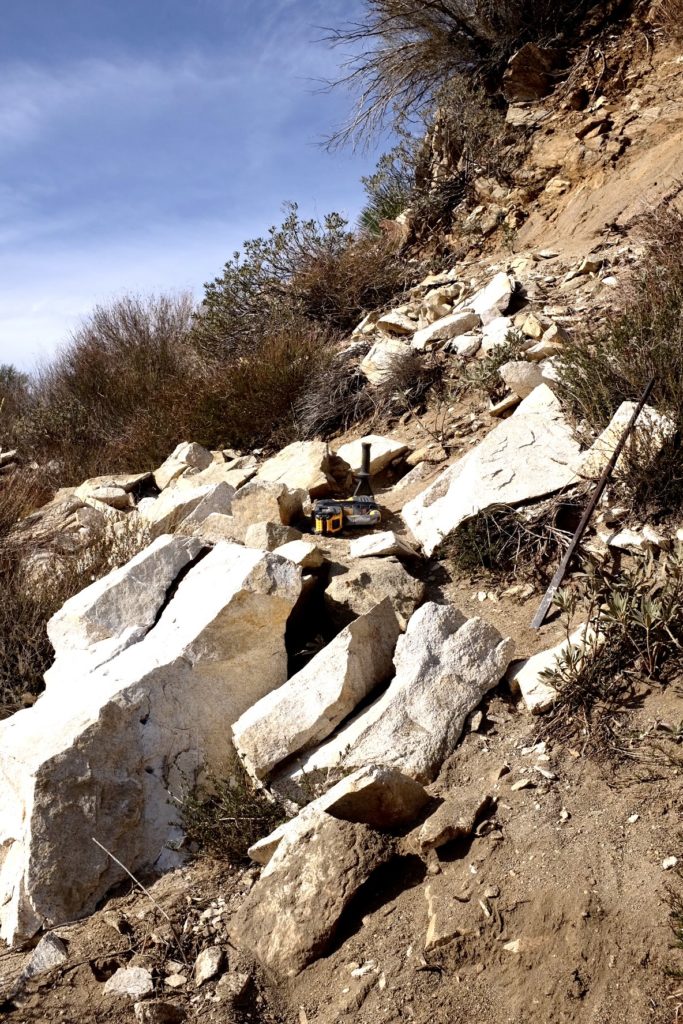 We could taste the finish line, and Travis and I were hyper-focused on getting this project done. The weather was cool, and we were in primo condition for working trails day after day. We would work into the dark after getting home from our regular jobs and spend extended days out there on weekends. From the beginning of 2022 to mid-March, we spent 30 different days working on Condor. After mowing down the Brush Tunnel, polishing the Wind Tunnel, and re-sculpting the Condor Cliffs, we had one major project left… making the upper Fox Spring rideable in both directions. The saga of the upper spring was one of the amazing transformations of this restoration project.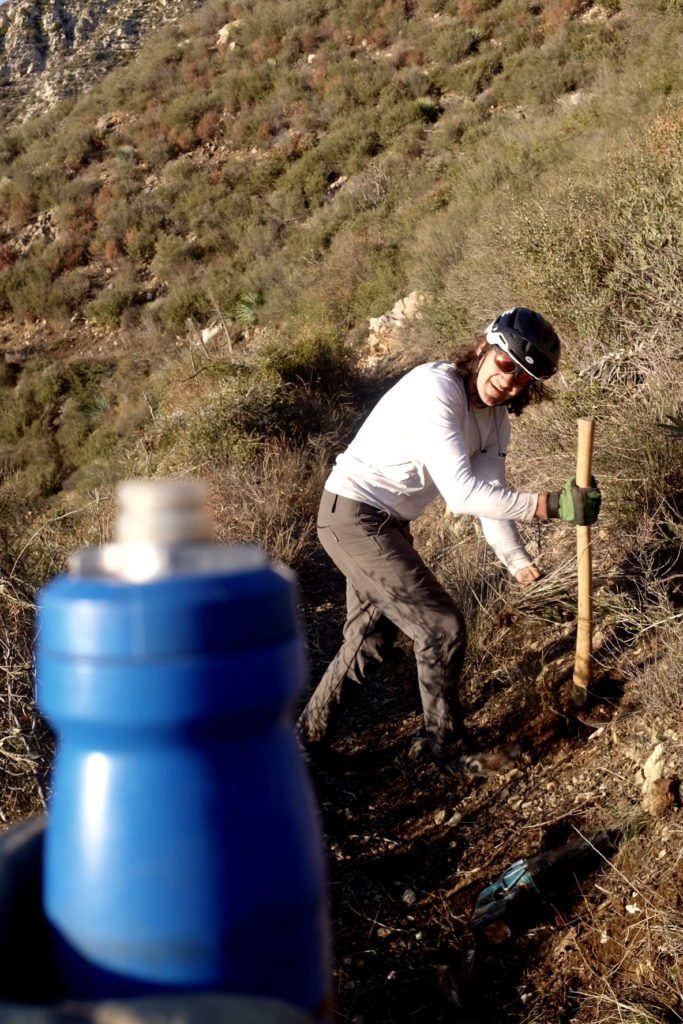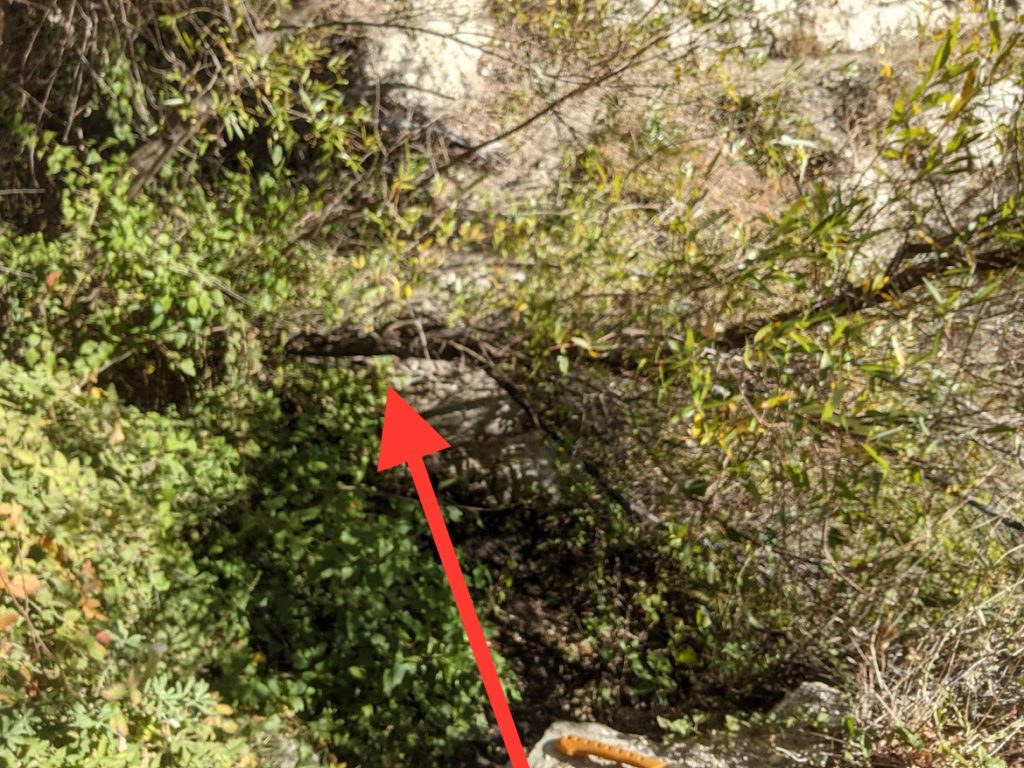 By the 19th of March, the trail was in great shape across all of its length. Sure, you can keep scratching at it forever like washing windows on a skyscraper, but it was DONE! The lower parts of the trail that we did work on in 2019-2020 are ready for brushing again but all the tread is holding up. The continued maintenance of Condor Peak Trail is a major priority of Lowelifes, and we are looking forward to getting back out there later this year. If you missed riding Condor this past spring, please don't miss it next year.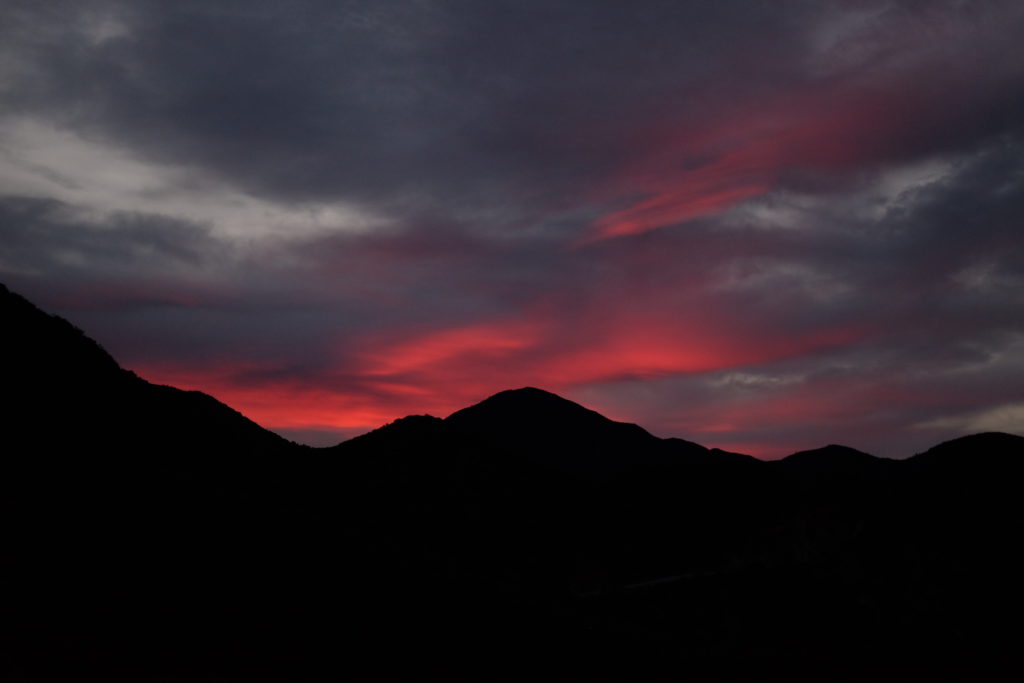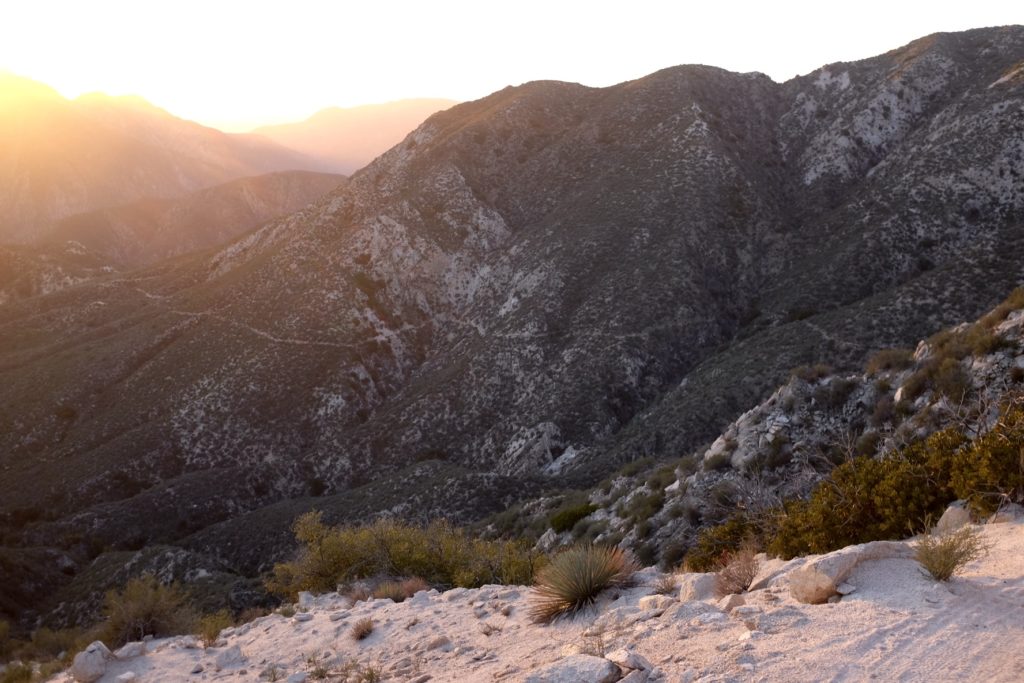 The biggest thank you to all 94 of the amazing volunteers who played a part in this monumental project. Special thanks to volunteers Rob, Travis, and Carson for being there basically every step of the way! Without you, we are nothing… 10.4 miles of trail, 2,308 hours of work, more than that number in planning and logistics, and a community that supported us the whole way. Big thanks to Mike Paniagua and our partners at the United States Forest Service – Angeles National Forest. Big thanks to local bike shops Golden Saddle Cyclery, Let's Ride Cyclery, and The Cub House. Each of you supported us in equally important and unique ways and Lowelifes looks forward to keeping our friends close and forging new relationships as well. Big thanks to all of the individual donors. Big thanks to homies like Brian Vernor who created content and put it in the hands of the right people. Big thanks to artists Geoff McFetridge, Barry Williams, Stephanie Ortega, Evan Weselmann, and Serena Rio. Massive thank you to corporate supporters and business owners Robert Axle Project, Old Man Mountain, Endo Customs, Zwift, Blackburn, Mojave Repeater, LA Tourist, Yanco Customs, REI, Athletic Brewing Company, Socal Yeti, and New Belgium Brewing Company! Thank you! Now please GO USE THE TRAIL! One of the most important pieces of a trail's sustainability besides stewardship is significant use. Put some boots and tires down on it and tamp down that California kitty litter!