Featured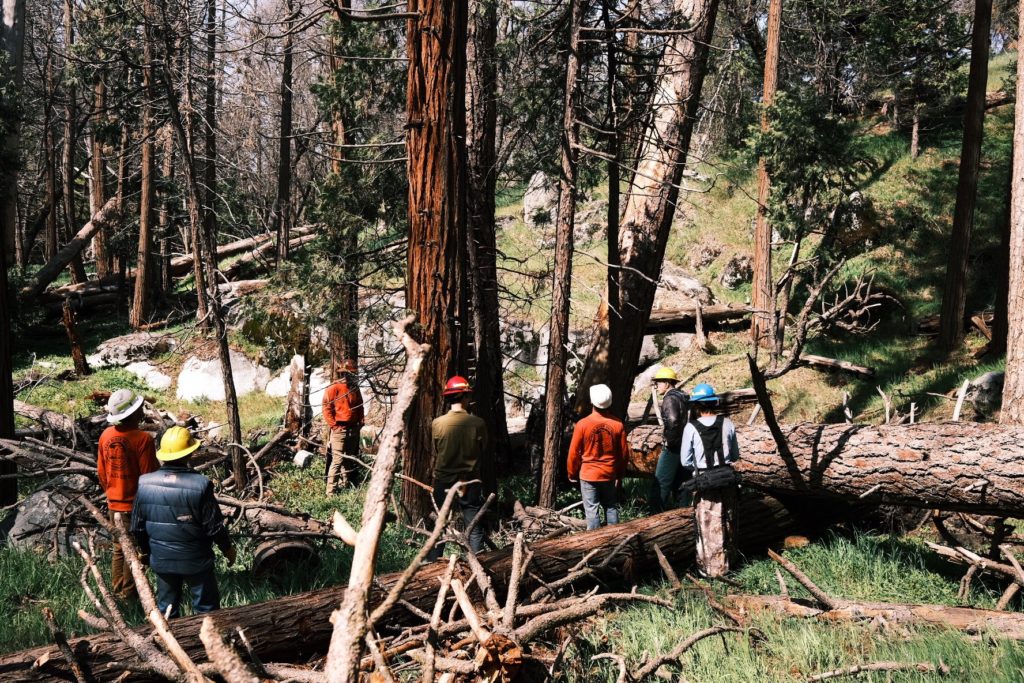 Sawquoia
A chainsaw certifier that has the authority to issue a USDA National Sawyer Certification Card is like a unicorn. Commonly, this person is very busy fighting wildfires for most of the year and relies on a chain of command outside of his control. Or perhaps this unicorn is a Backcountry Horsemen that is also a retired Battalion Chief for the Forest Service. Whoever this person may be, they have an incredible value to volunteers and recreation access.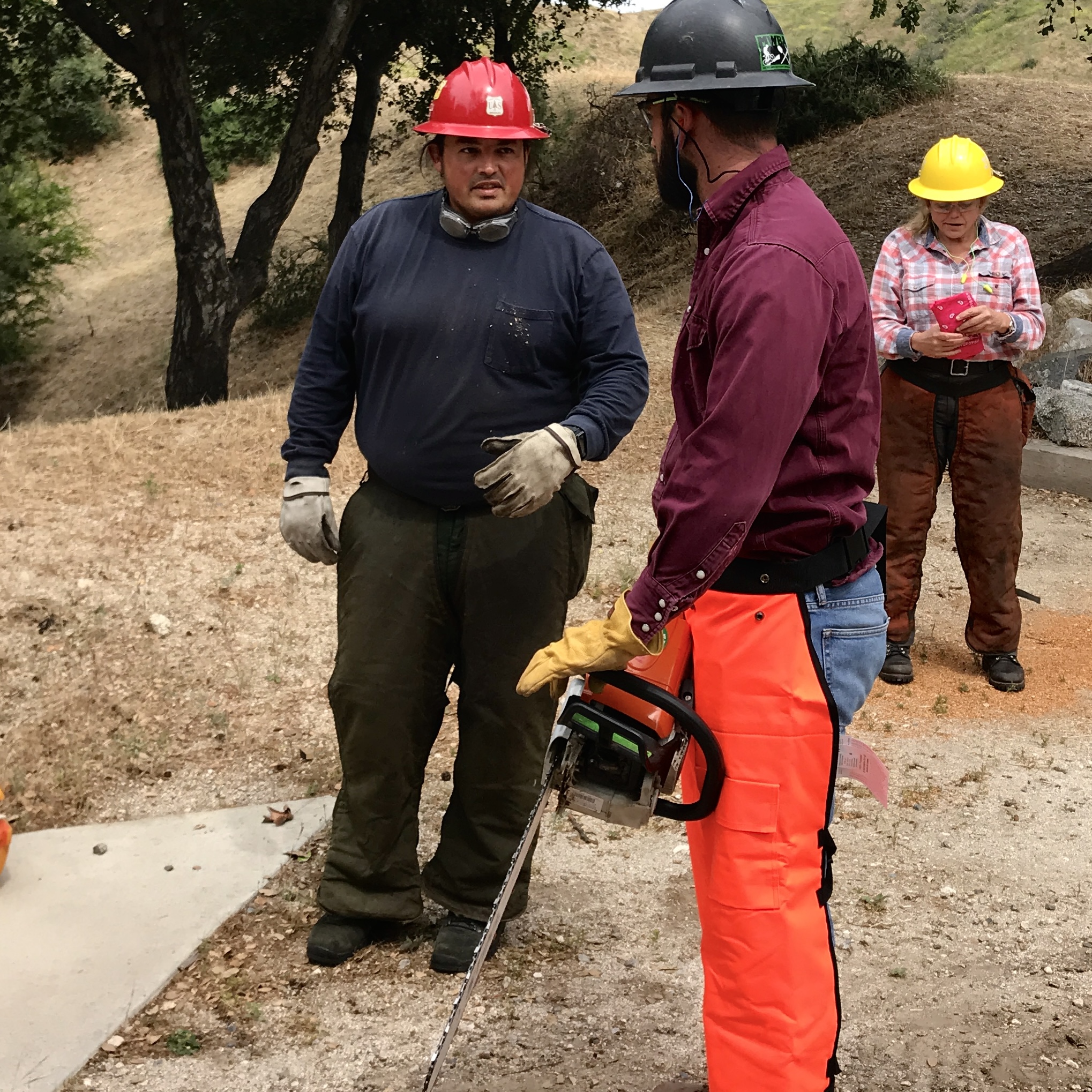 Arguably the most important trail maintenance tool in a fire torn landscape is a chainsaw. Without stewardship, wildfire can melt a trail back into the landscape leaving only the faintest clues of its existence. If a trail is impassable, users will leave it alone and that makes the perfect scenario for nature to reclaim it. Even in a forest that has not seen fire in a long time, winter storms will leave trees lying across the trail year after year making the chainsaw your best friend.
If there are stewards of that trail, typically the biggest challenge to overcome will be clearing the downed trees blocking trail access. Saws are expensive, they need to be maintained, and good instruction can be difficult to find. Projects can be dangerous and difficult to size up. Can you safely mitigate all the hazards while removing the tree from the trail? Can you even identify them?
The United States Forest Service has two different types of saw instruction classes that volunteers may have access too. S-212 Wildland Fire Chainsaws and Missoula Technology and Development Center (MTDC) Chain Saw and Crosscut Saw Training Course are the two courses that are typically available to volunteers but designed for employees. A sawyer with a valid "C Evaluator" USDA National Sawyer Certification Card must put on these classes. We are lucky to have Greg on our Forest. He is a great teacher and one of the best humans you'll come across.
May of 2019 was the last class held on the Angeles National Forest. The MTDC and S-212 classes are typically 16 hours long broken in to two eight hour days. Lots of stuff not worth mentioning has prevented a class from happening but mostly the pandemic is to blame. The first eight hour day is held in a classroom which has made it impossible during the pandemic. With the risk of not being able to renew our saw cards before the expiry date, we began to search for options.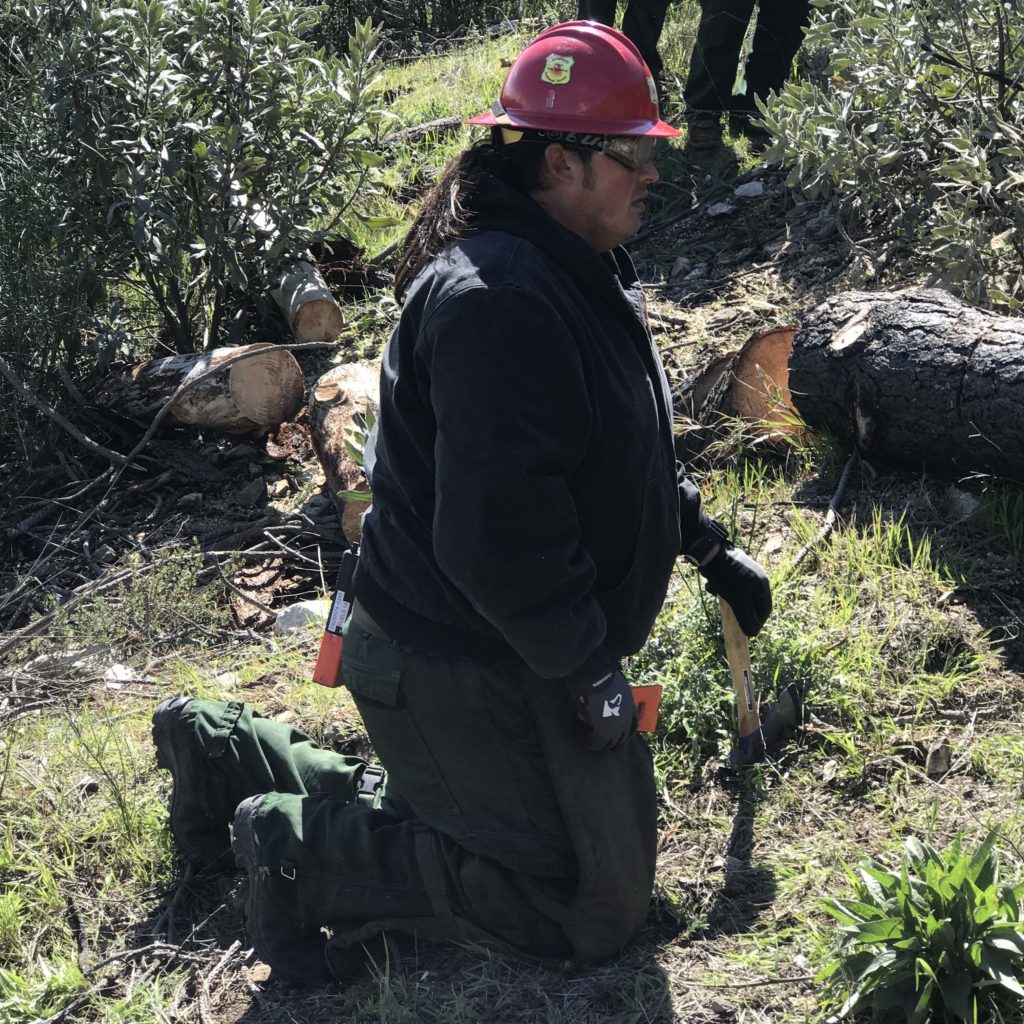 I spend part of my time at our place up in Sequoia National Forest and got involved with the trails up there as well. If you use the trails, it doesn't take long to bump into the local stewards. I immediately bumped into Brent, founder of Kern River Valley Mountain Bike Association, on Unal Trail near Greenhorn Summit running his Husqvarna 550 XP. A couple weeks later, we were getting shuttled up to Sherman Pass to clear the 28 mile Cannell Meadow Trail top to bottom in one day.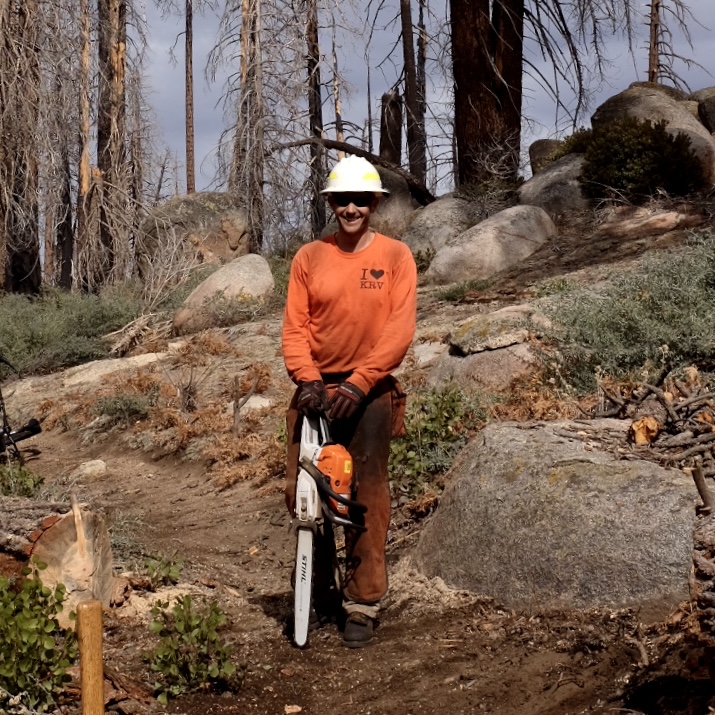 More recently, Brent made me aware of a saw class that was available on Sequoia National Forest. Needing to get my top crew members certified, I got a few of them into the class. I took Travis and Tom to go for their new "A Sawyer" certification and Eric and Carson for their "B Sawyer." Needless to say, they all passed. No problem. In fact, I had all three instructors shake my hand and say that they were blown away with our crew. We were the first crew, since they can remember, that showed up prepared with everything a sawyer needs to cut safely and proficiently. Properly maintained saws, sharp chain, fuel, oil, chaps, axes, wedges, first aid kits, proper PPE, and a crew that already knew what to expect and an understanding of the skills and safety required to succeed.
During the classroom component of the course, Brent and I spent the day doing a project we had been eyeballing for a few months. The French Fire recently caused a lot of damage near Wofford Heights and Alta Sierra. Brent found a 400+ year old Jeffery pine that had been killed in the fire and subsequently felled as a snag or hazard tree. We cut a section out of it for a tabletop project for Wagy Ridge Trail about a mile from the dead tree. About five feet across, it would not completely fit into the 2003 Astro van. Hanging out of the back of the car with Brent sitting on top of it, we slowly drove it to the trailhead where we rolled it uphill to its resting place. The local community will appreciate sitting and taking a pause on top of Wagy Ridge to soak in the majestic South Sierra setting.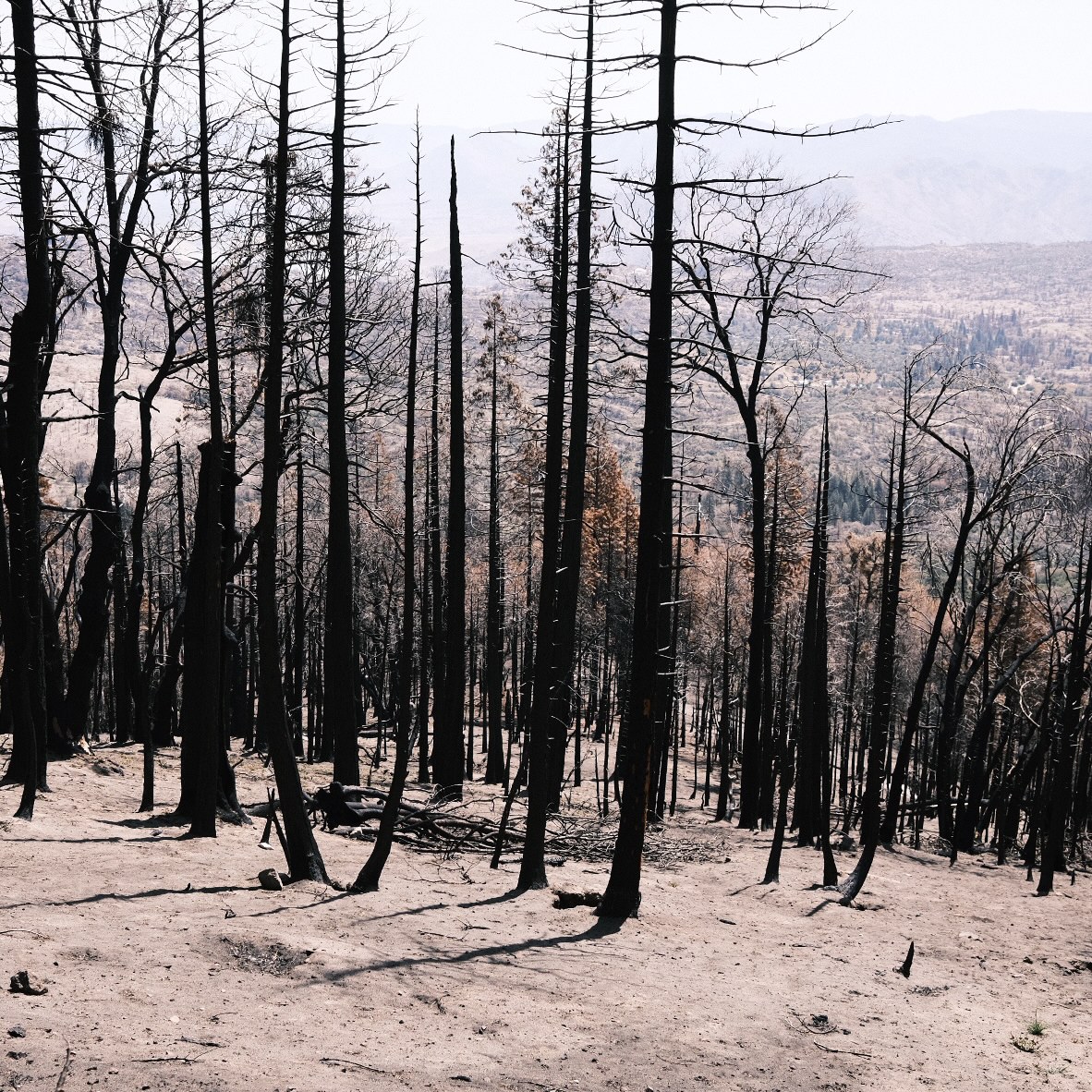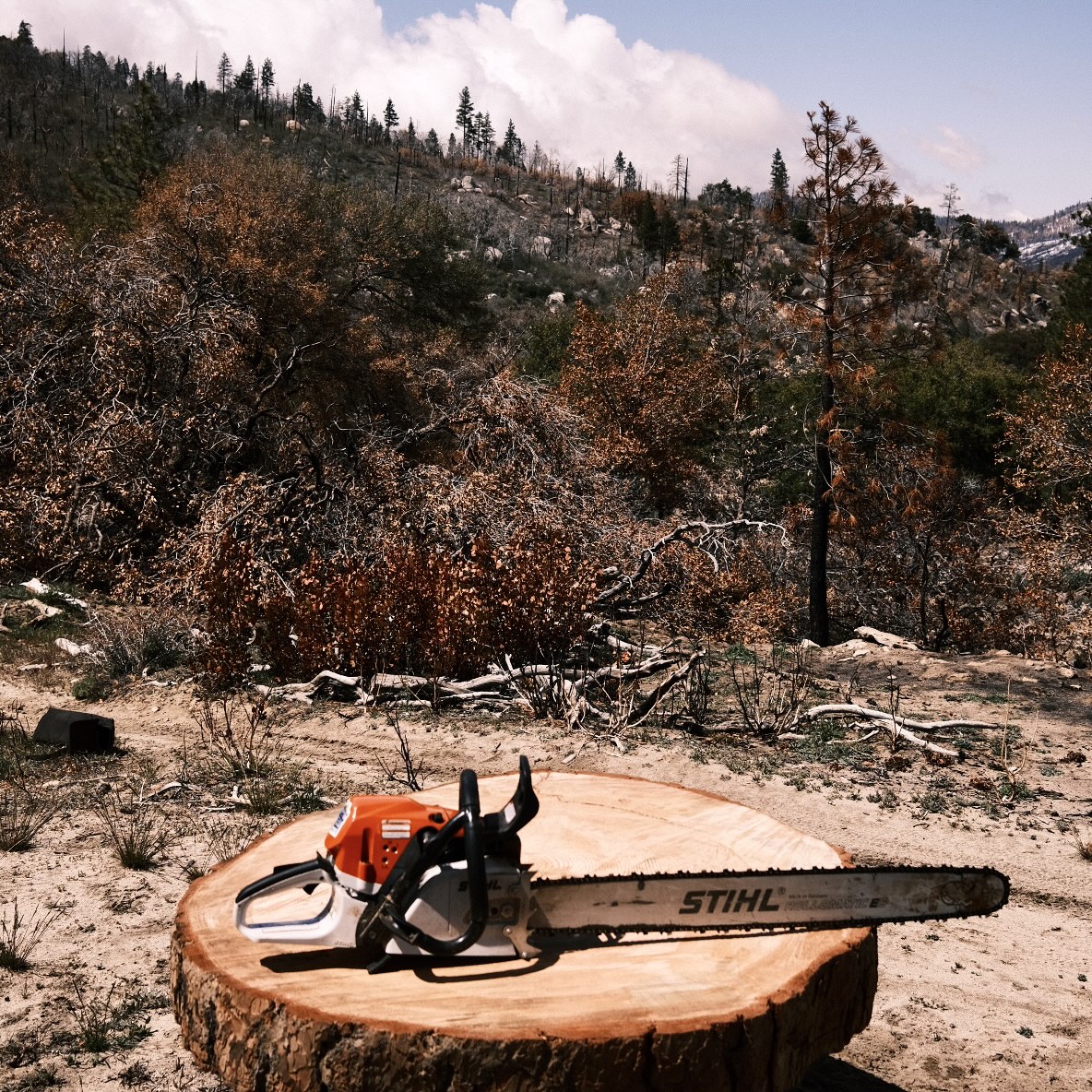 The next day we spent it with our crews for the field evaluation component of the class. We broke into three groups with the three instructors and spent the next eight hours putting the skills they learned to work. They learned how important sizing up the project and making a cut plan where you can mitigate every hazard is. Cutting is usually the easy part if the plan is solid. The crew finished up excited about their new skills and eager to put them to use.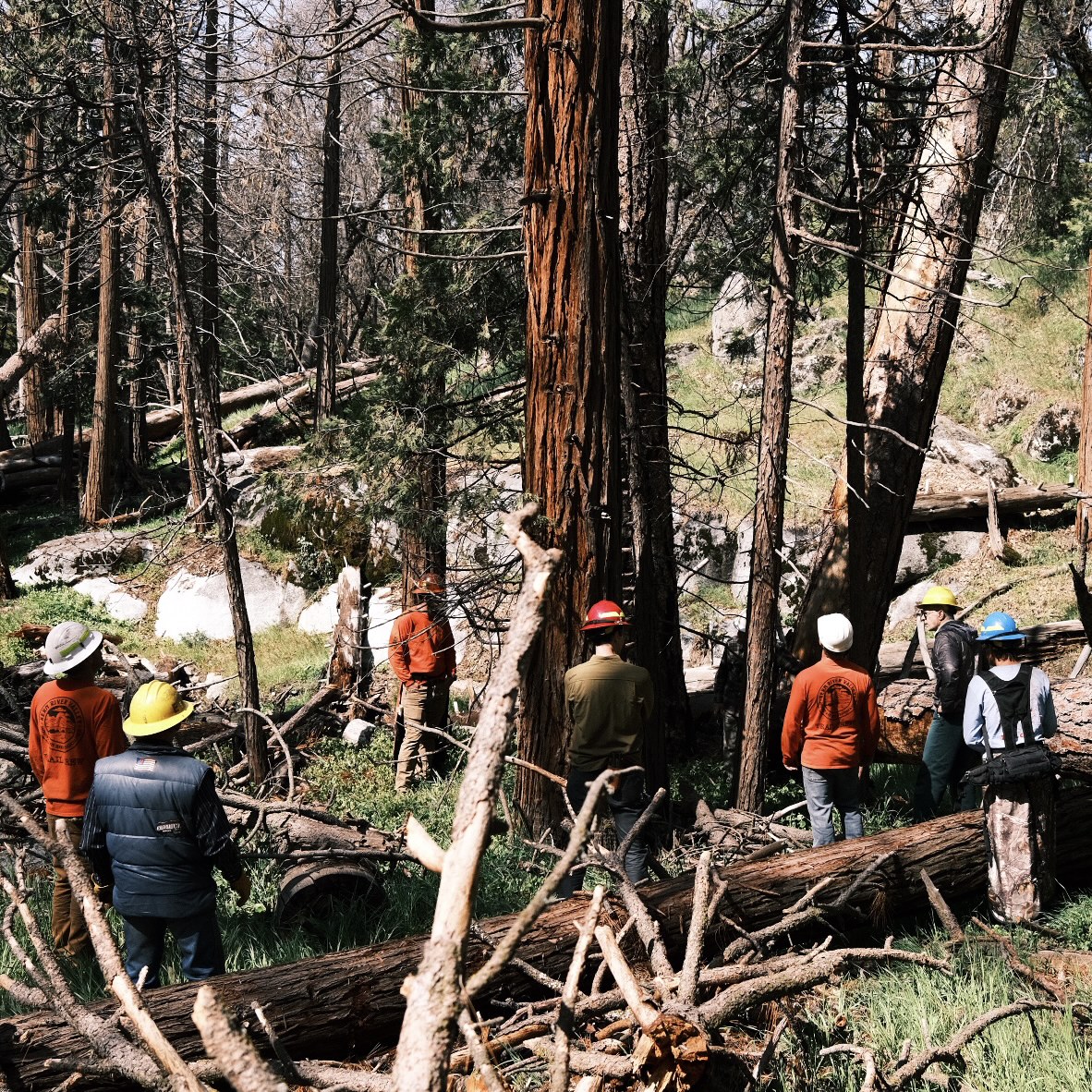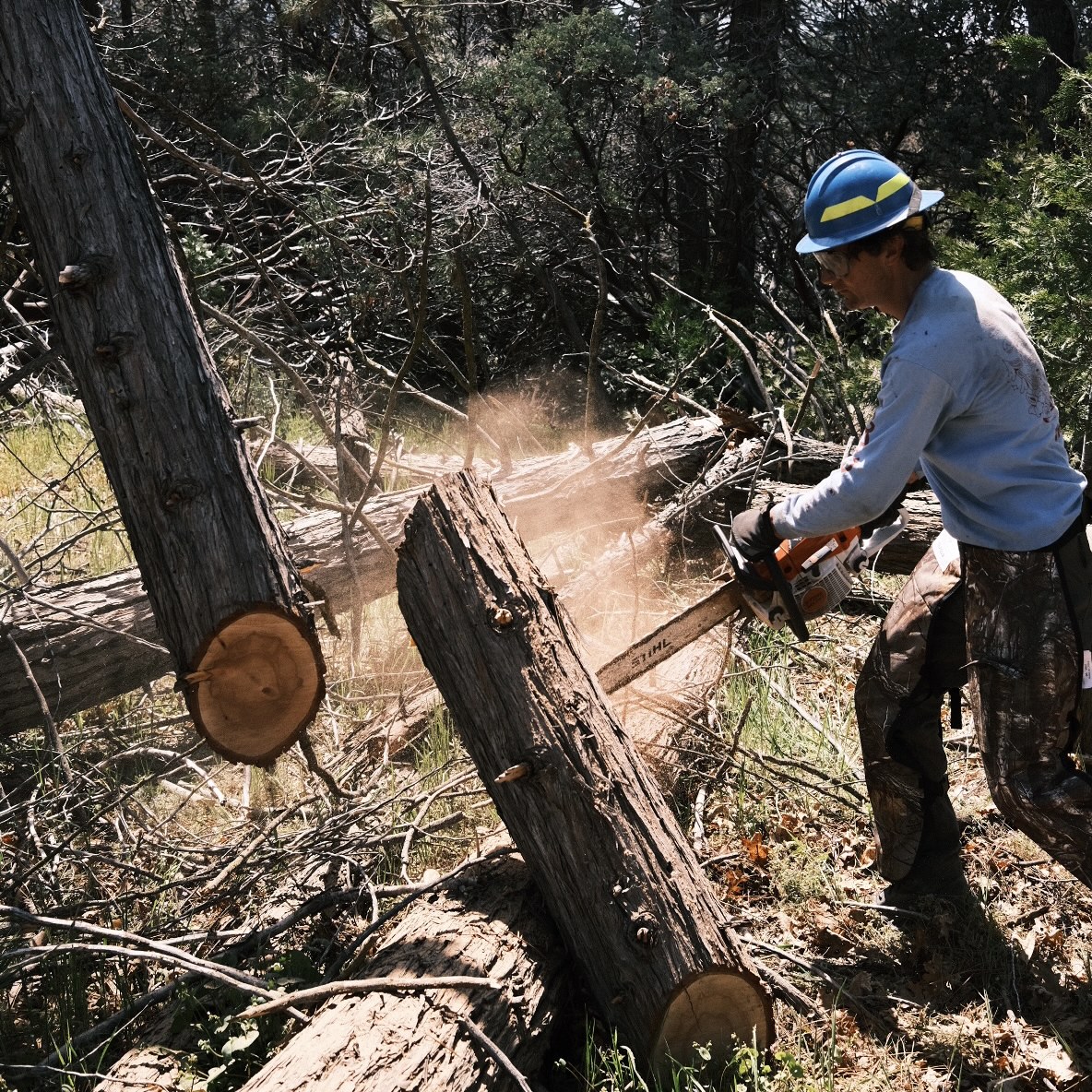 Overall, it was a special weekend and my efforts to advance the crew will pay off. There's big work ahead in the Bobcat Closure and our new sawyers will be a key component to the rehabilitation of these trails as well as a huge asset to the community. So, big thanks to all the supporters. Without you this cannot happen!