Bobcat Fire Restoration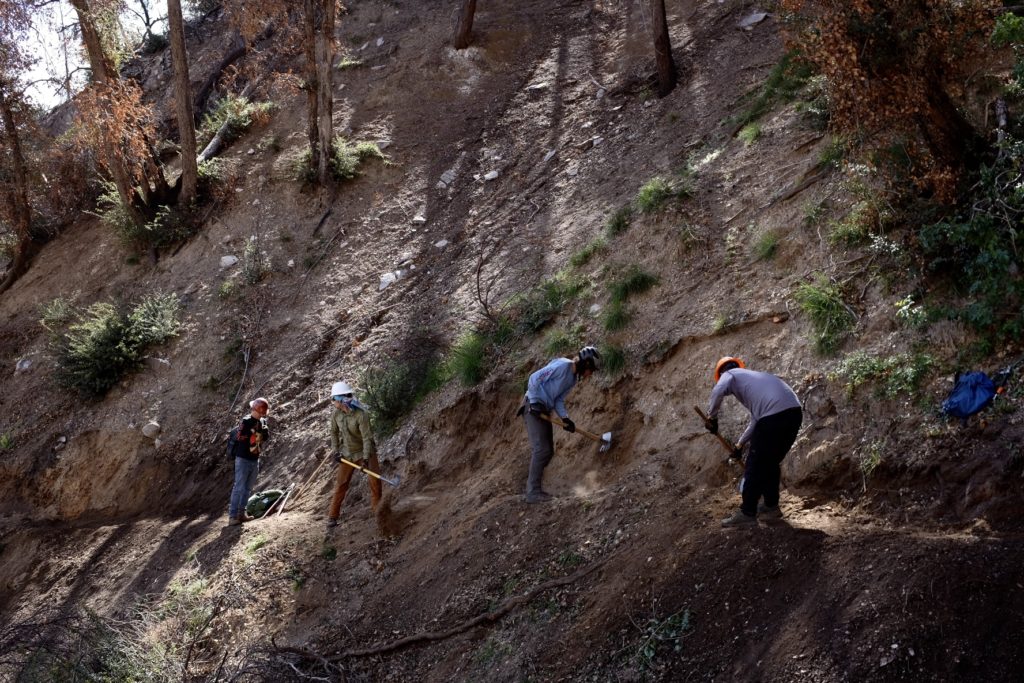 Into the Bobcat… March 12-13
With light visible at the end of the Condor tunnel, we were excited to make a bigger push on our other projects. Before the New Year, we organized three strike missions on the Gabrielino to begin repairing trails damaged from the Bobcat Fire. The initial work was only focused on clearing fallen trees and removing poodle-dog bush. After doing some scouting, I quickly realized we had lots of work ahead.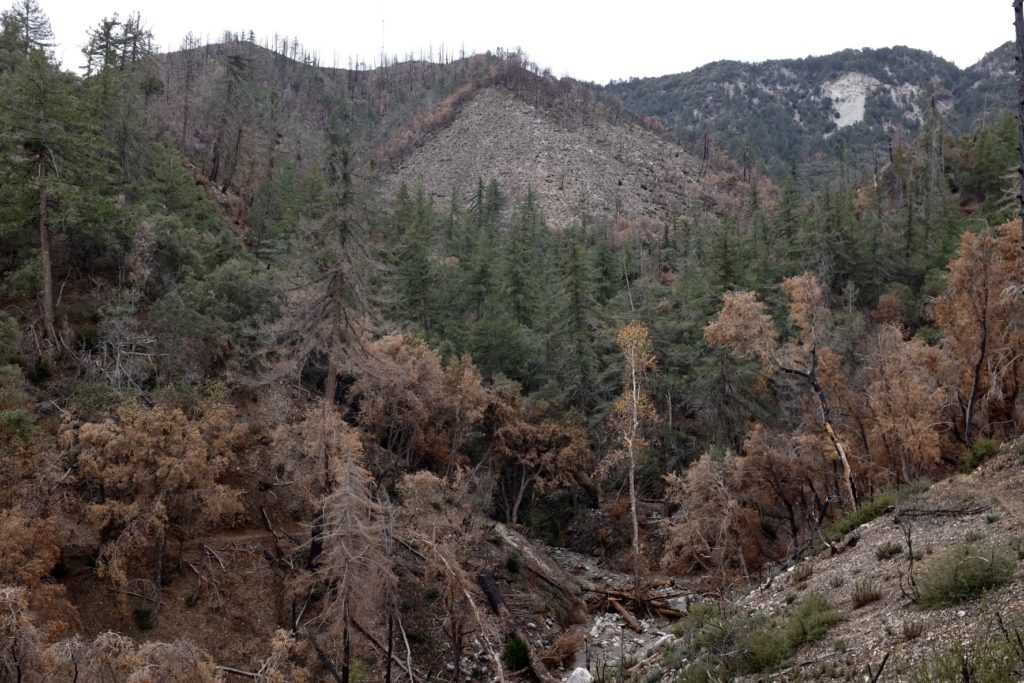 On Saturday morning, 15 Lowelifes volunteers loaded up their gear and headed out 2N24 to West Fork Trail Camp. Shade, trees, and water were a pleasant change from the harsher climate up on Condor. A weekend at West Fork was just what the crew needed.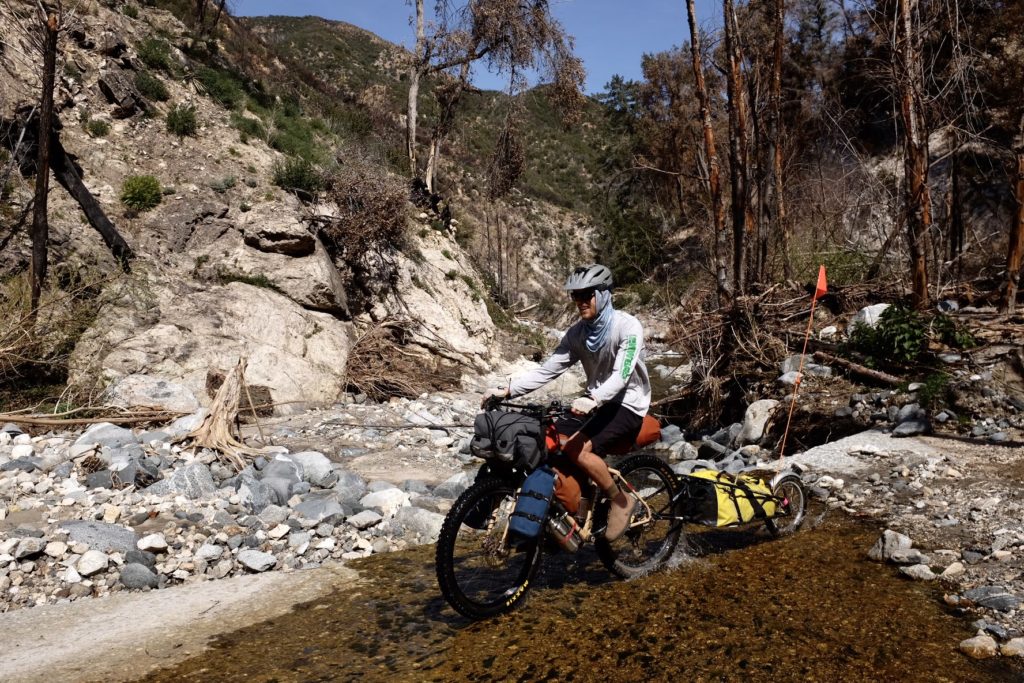 After we got situated at camp, we spent the weekend working the Gabrielino. We needed to make the area safer for the lifting of the Bobcat Closure Order on April 1st. So, we would continue the primary objectives of clearing downed trees and removing poodle dog but also start to repair tread. We cut oak after oak out of the trail and we re-benched nearly all of the first ½ mile of trail from West Fork Trail Camp towards Kenyon Devore.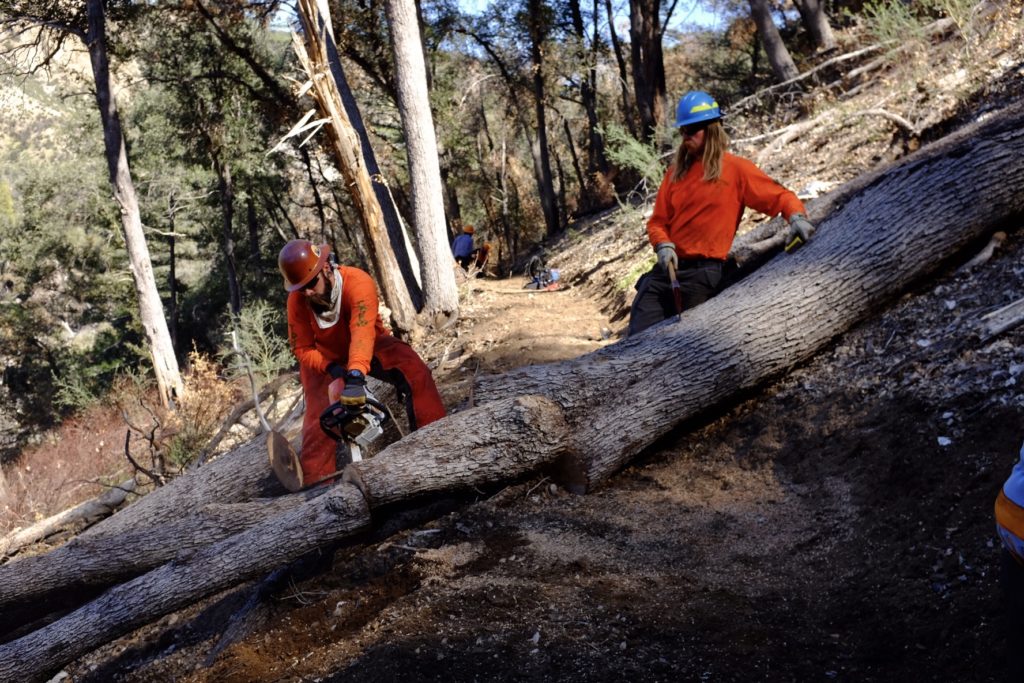 The two big storms back in December were the first real ones that the Bobcat burn had seen. As expected, the damage was significant when the Camp Hi Hill gauge recorded nearly 10 inches in 24 hours on December 29th – 30th. The scorched slopes from the Bobcat Fire failed and slid down the mountainside, toppling the charred oaks and bigcone Douglas firs in their wake, and burying the trail beneath its remains. Drainages were deeply scoured through bedrock making some unsafe areas along the trail. Lowelifes are up for the challenge ahead and excited about sinking our teeth deeper into the Bobcat restoration.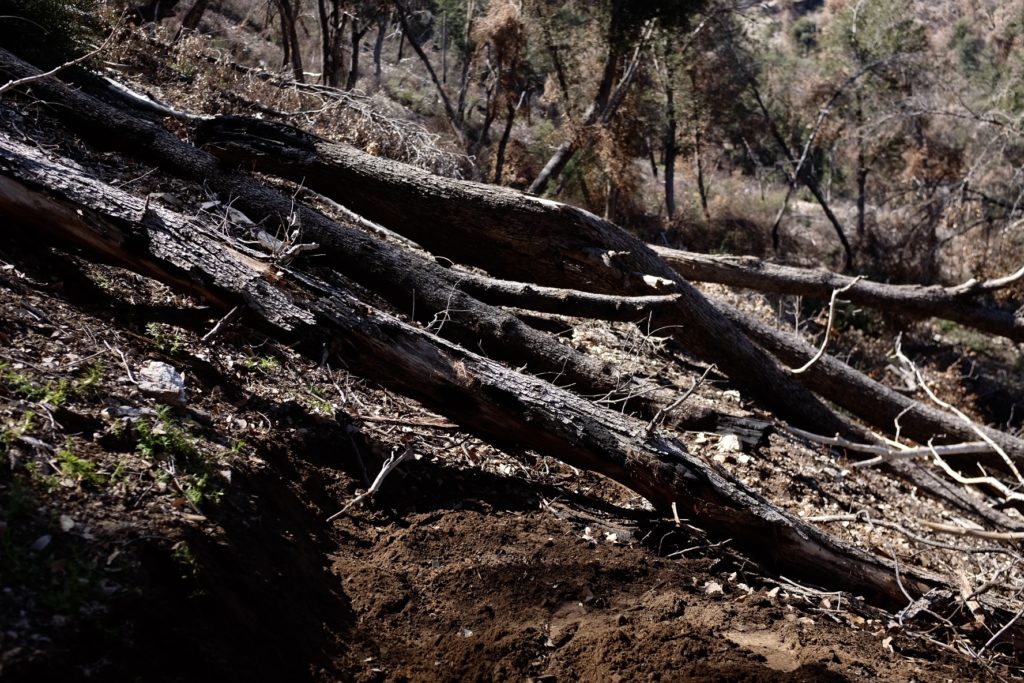 With the rainy season mostly wrapped up, the soil will stabilize as post-fire vegetation grows in. We know that all of our work won't hold up but much of it will. The hydrophobic soil will continue to move in the future and repairs will be ongoing. For now, we got some good work done and made the area much safer for the April 1st lifting of the Bobcat Closure Order. We are excited to get back out there next month.