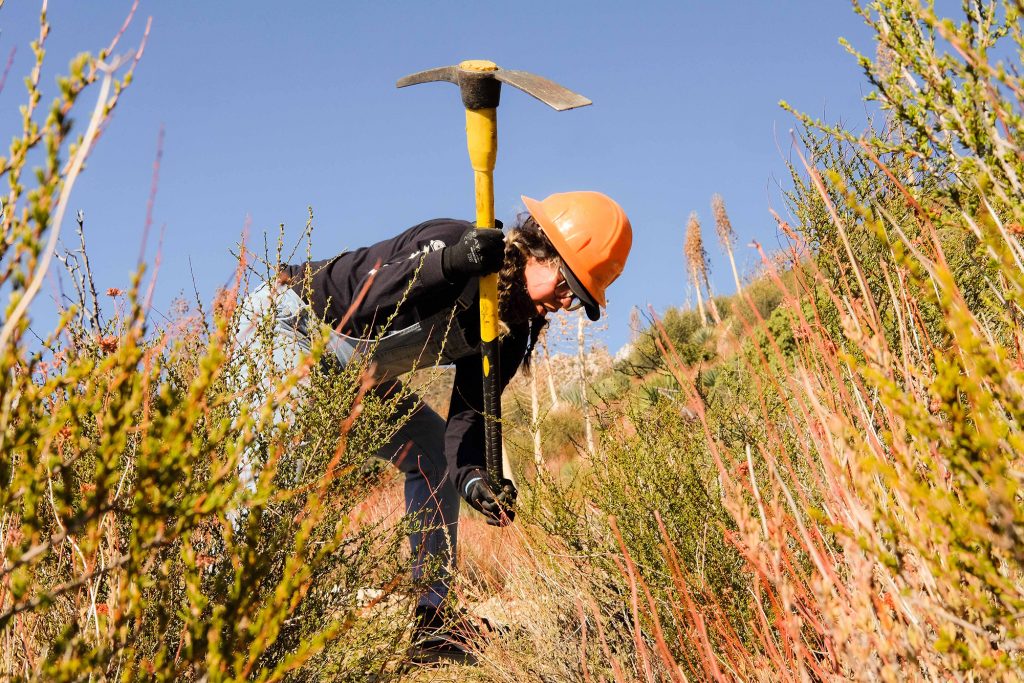 Condor Peak Trail Restoration
Lowelifes RCC has embarked on an ambitious endeavor to restore the Condor Peak Trail in the Angeles National Forest.
Since the 2009 Station Fire, the 10 miles of singletrack trail has been in disrepair and impassable.  This backcountry trail is greatly missed by the diverse Southern California trail community of hikers, mountain bikers, & trail runners. Lowelifes has partnered with USFS to restore this gem of a trail in the San Gabriel Mountains, north of LA and Pasadena.
We estimate our Condor Peak Trail Restoration will span 18-24 months, 6,000+ hours of volunteer work, and require at least $25,000 in hard costs. As of March 2020, our dedicated volunteer crew has already totaled nearly 800 hours of trail work. The restoration is off to a great start!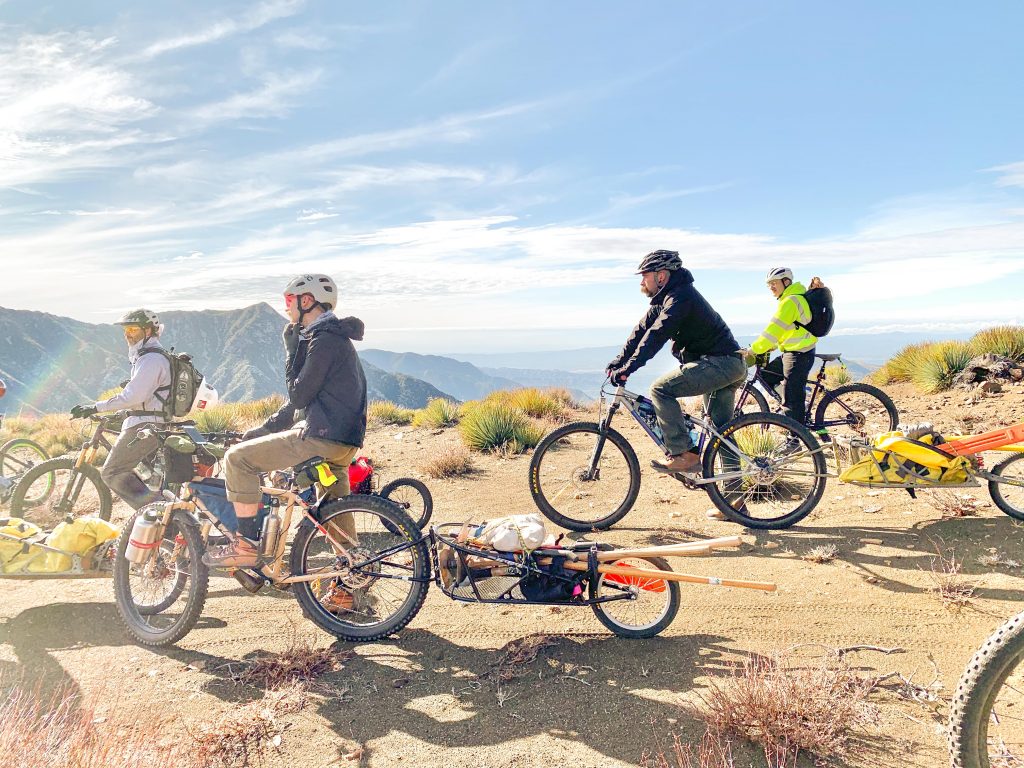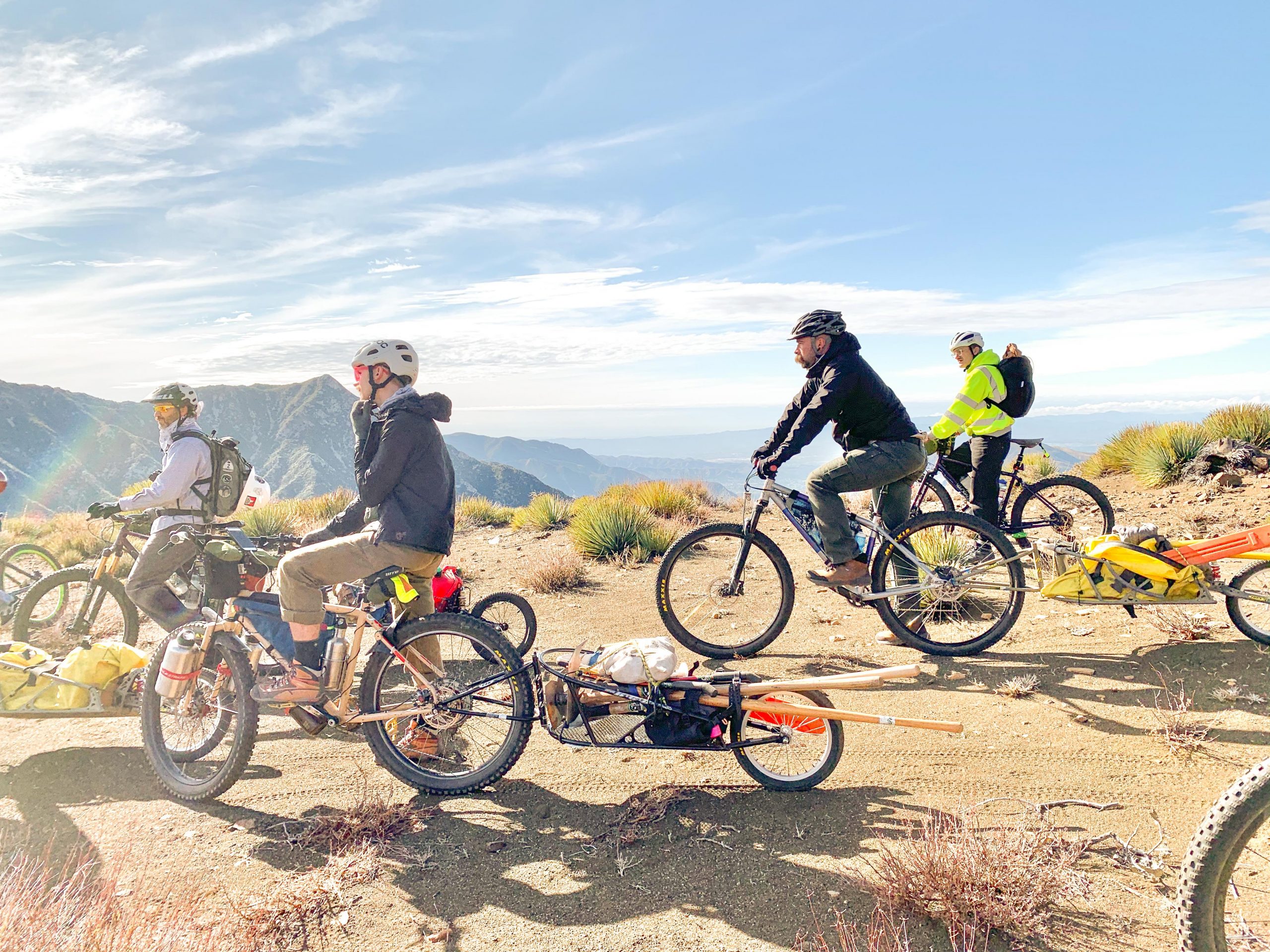 The backcountry terrain of Condor requires trail workers to haul in tools and supplies with human power.
Our local advocacy partner CORBA has a recent article on legislation to protect this area, including Condor Peak. CORBA has fought for many years to maintain mountain bike access to Condor Peak Trail as surrounding areas were designated as wilderness.
And here is a 2003 Pinkbike article on mountain biker activism to maintain access to Condor Peak Trail back in the day.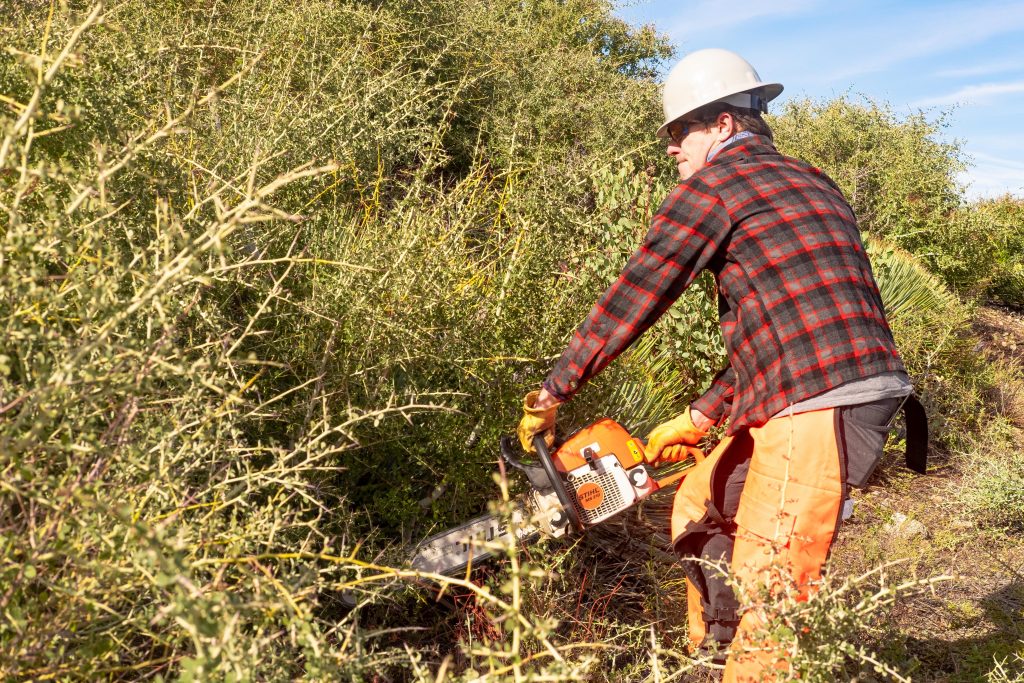 Trail work hours to-date: 1000+